Contents of five-star hotels to be auctioned following pandemic clear-outs
The contents of some of Ireland's most well-known five-star hotels are going under the hammer following pandemic clear-outs.
The impact of measures taken to manage Covid-19 provided space and time for refurbishment in the hospitality sector.
The result is a treasure trove of furniture, artwork and collectibles from Dublin's Four Seasons (now Intercontinental), Westin and Trinity City Hotels, Glenlo Abbey in Galway and Powerscourt Resort and Spa in Wicklow.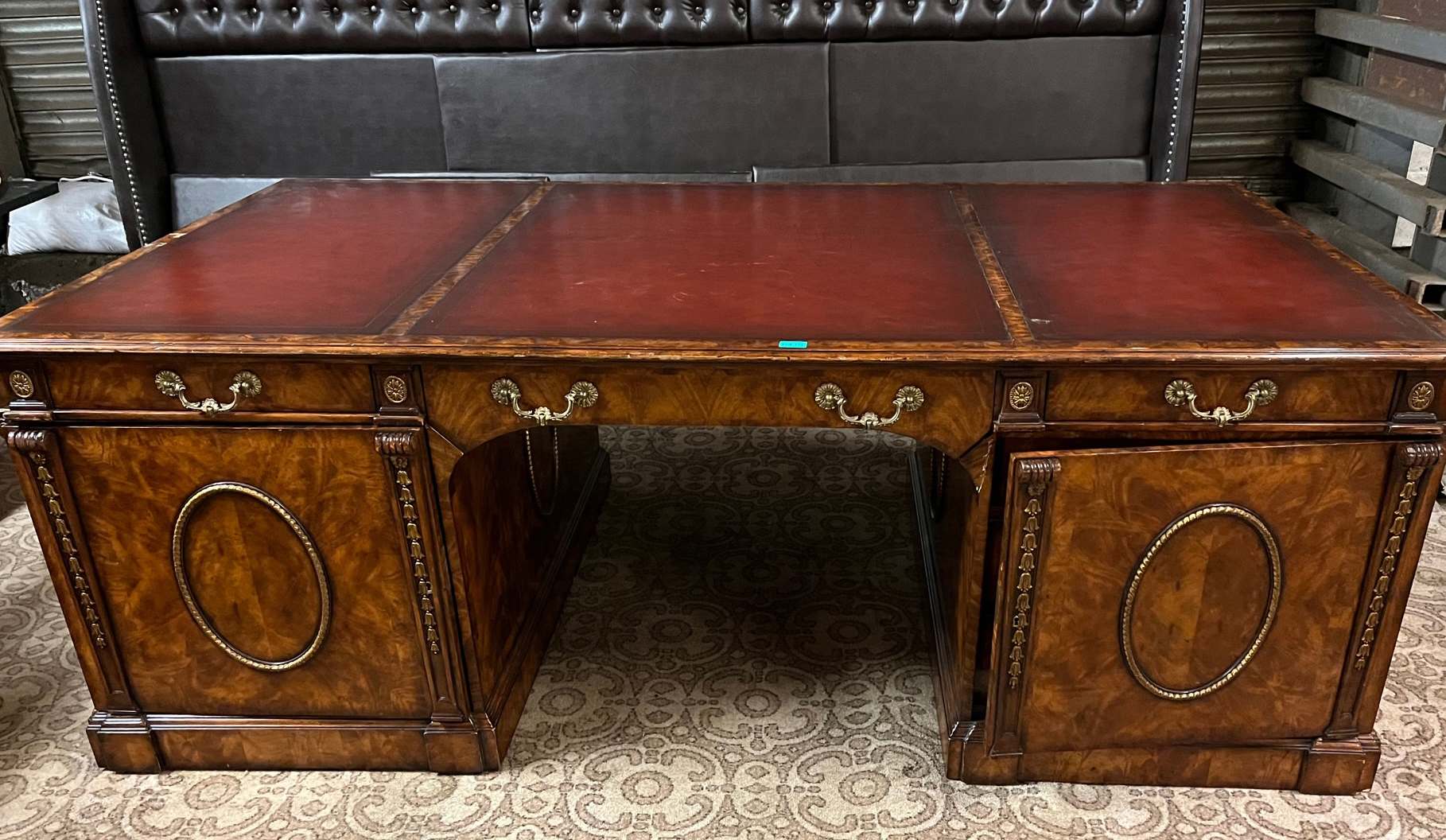 Memorabilia from the famous Buck Whaley's nightclub and Larry Murphy's pub in the capital is also up for grabs.
A two-day online auction of over 1,100 lots in Dublin's Prussia Street, on January 17 and 18, is expected to generate in excess of 200,000 euro.
Antiques dealer Niall Mullen said: "All of these hotels and bars were refurbished during Covid, when their doors were shut and the contents moved to storage.
"Already, it promises to be one of the most interesting auctions of the year.
"Taking on a hotel auction is tricky, but when they all come together like this, they work."
A desk, originally from Harrods department store, complete with 40 drawers, guides at 2,000 – 4,000 euro and comes from Dublin's oldest shop, Reads Cutlers, now House of Read on Dublin's Parliament Street.
Side cabinets, lamps and lockers from the former Four Seasons Hotel in Ballsbridge – favourite haunt of American rocker Bruce Springsteen – also feature.
A bust of Frank Sinatra, a Graham Knuttel oil painting and a life-size bronze sculpture of a hunting hare, all privately consigned, are also set to attract interest.
Original pub mirrors, posters and bar stools from the former Buck Whaley's club and Larry Murphy's on Lower Baggot Street, could lead former customers on a trip down memory lane.
And it is showtime – possibly once more – for the original wooden ticket office from the Ambassador cinema on O'Connell Street.
Niall added: "This certainly won't happen again, it is purely a product of Covid and the unprecedented effect it had on the hospitality industry."
The public can view the lots at 67 Prussia Street, Dublin, from Friday to Monday, with the online auction beginning at 2pm on January 17 and 18.
The full catalogue is available at irishcountryhome.com.