All-boys dance group to represent Northern Ireland at youth festival
An all-boys dance group is to represent Northern Ireland at the UK's largest youth dancing festival.
Six boys aged 11-16 from DU Dance NI's Belfast Boys will take part in the U.Dance National Festival in July in Newcastle.
The boys will perform a piece called TRIBE (Together. Real. Individuals. Brotherhood. Equals.) at the festival.
It was devised by the group and Belfast Boys director Sean O'Neill and explores what it means to be a tribe and how community and friends are key to helping all young adults reach their potential.
The U.Dance National Festival celebrates youth dance allows young groups from across the UK to perform on professional stages and take part in workshops with dance professionals.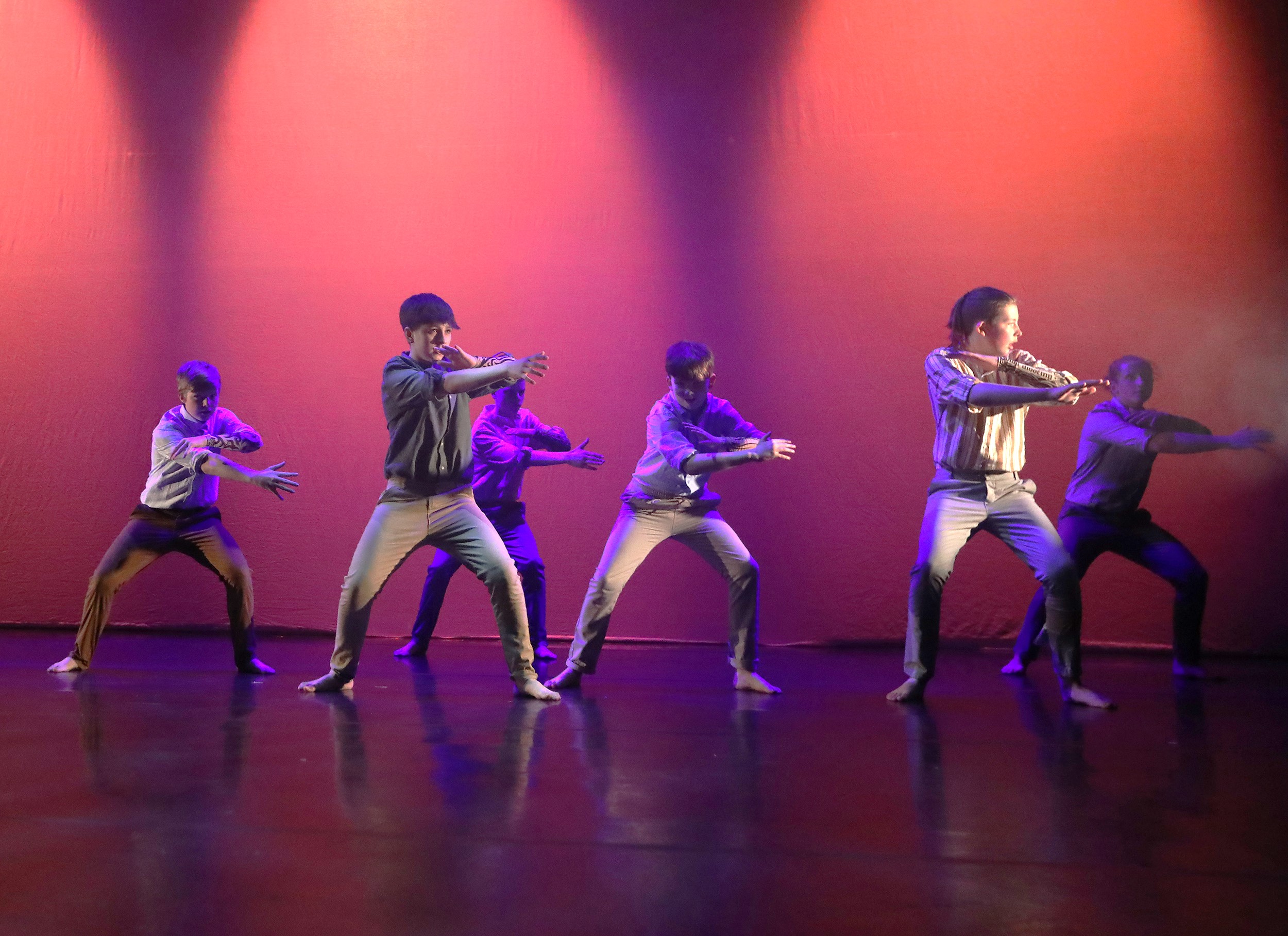 Mags Byrne, artistic director at DU Dance, said: "Belfast Boys is a cross-community group which discriminates positively for males, challenging the old perceptions of dance and opening up access.
"The group involves young people from across greater Belfast. Going to Newcastle to be involved in U.Dance is a fantastic opportunity for them.
"I'm sure the experience and connections they make will stay with them moving forward."
The group is supported by the Arts Council NI, through National Lottery funding.
Alison McCrudden, joint head of dance, drama and literature at the Arts Council said: "It is absolutely fantastic to see the Belfast Boys chosen to take part in the U.Dance National Festival.
"Led by choreographer and director, Sean O'Neill, the energy and passion these boys have for dance is infectious.
"Some of the boys have been dancing all their lives, while others within the group have joined more recently, proving that dance really is open and available for anyone to try."
The festival runs from July 21-23.
Belfast Boys will also be performing at the Belfast Buoys, Titanic Quarter, Belfast at 1.30pm on Saturday June 10 and outside the Crescent Arts Centre, as part of Belfast Book Festival, 1pm-2pm on Saturday June 17.