Sinn Fein councillor vows to be mayor for all the people of Belfast if elected
Sinn Fein is to nominate north Belfast councillor Ryan Murphy as the city's next Lord Mayor.
Mr Murphy, 28, said the role would be an "honour and a privilege" and vowed that he would be a mayor for all if elected.
The new Lord Mayor and deputy Lord Mayor will be installed at the annual general meeting of the council at Belfast City Hall on Monday.
Sinn Fein reinforced its position as the largest party in the city council at the recent local government elections, where it won 22 out of 60 seats.
The current Lord Mayor, Sinn Fein's Tina Black, will complete her year in office next week.
Mr Murphy said: "It's an honour and privilege to be selected as Sinn Fein's nominee for the next mayor of Belfast.
"If elected, I am determined to be a mayor for all, and to work together to lead positive and progressive change for every single citizen and every community in our city.
"Belfast is a vibrant, multi-cultural and thriving city with huge potential.
"It is important that we showcase and celebrate that diversity on the world stage.
"And we must do everything possible to support workers and families through the cost-of-living and deliver first-class council services."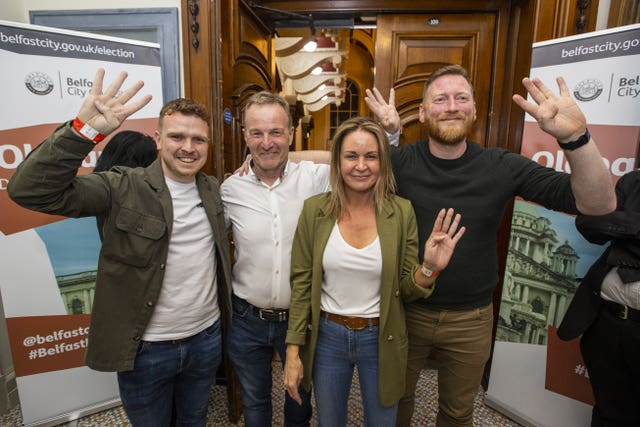 He added: "As a young person, I am passionate about building a better, brighter future for the next generation and seizing the huge opportunities to continue transforming Belfast to create jobs and strengthen our local economy.
"If elected as your mayor, my focus will be on working with everyone to make Belfast a flourishing 21st-century city and unlocking our full potential."
Mr Murphy has represented the people of Oldpark DEA as a councillor since 2018.