Victorian-era building burnt out in Belfast city centre
A listed building in Belfast has been burnt out after a fire which forced the closure of roads in the city centre.
Firefighters were called to the blaze at a derelict building in North Street in the early hours of Wednesday.
The operation to douse the flames included six fire engines, two aerial appliances and 40 firefighters.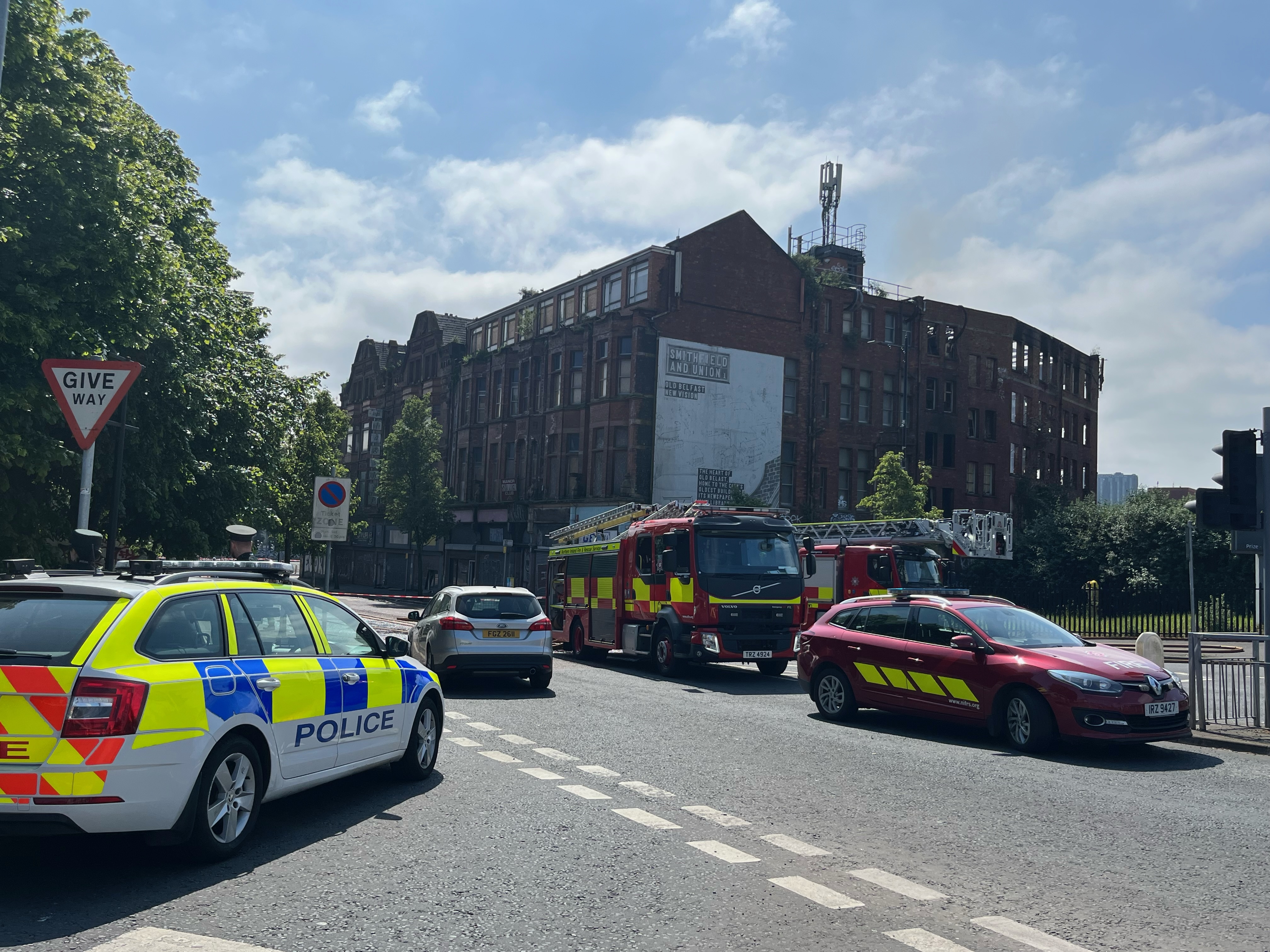 Smoke continued to rise from the building on Wednesday afternoon as firefighters attended to the remnants of the fire.
The building at 166-174 North Street is a B2-listed site with an estimated construction date of 1899, making it a Victorian-era build, according to the Ulster Architectural Society.
The site, neighbouring the CastleCourt shopping centre, close to the Cathedral Quarter, was once used as an art school as well as for offices, warehouse and shops, but had become derelict.
Several buildings in Belfast city centre have been hit by fires in recent years.
In April a blaze at the sight of a former nightclub in the Mays Meadow area was treated as a "deliberate ignition" by the PSNI.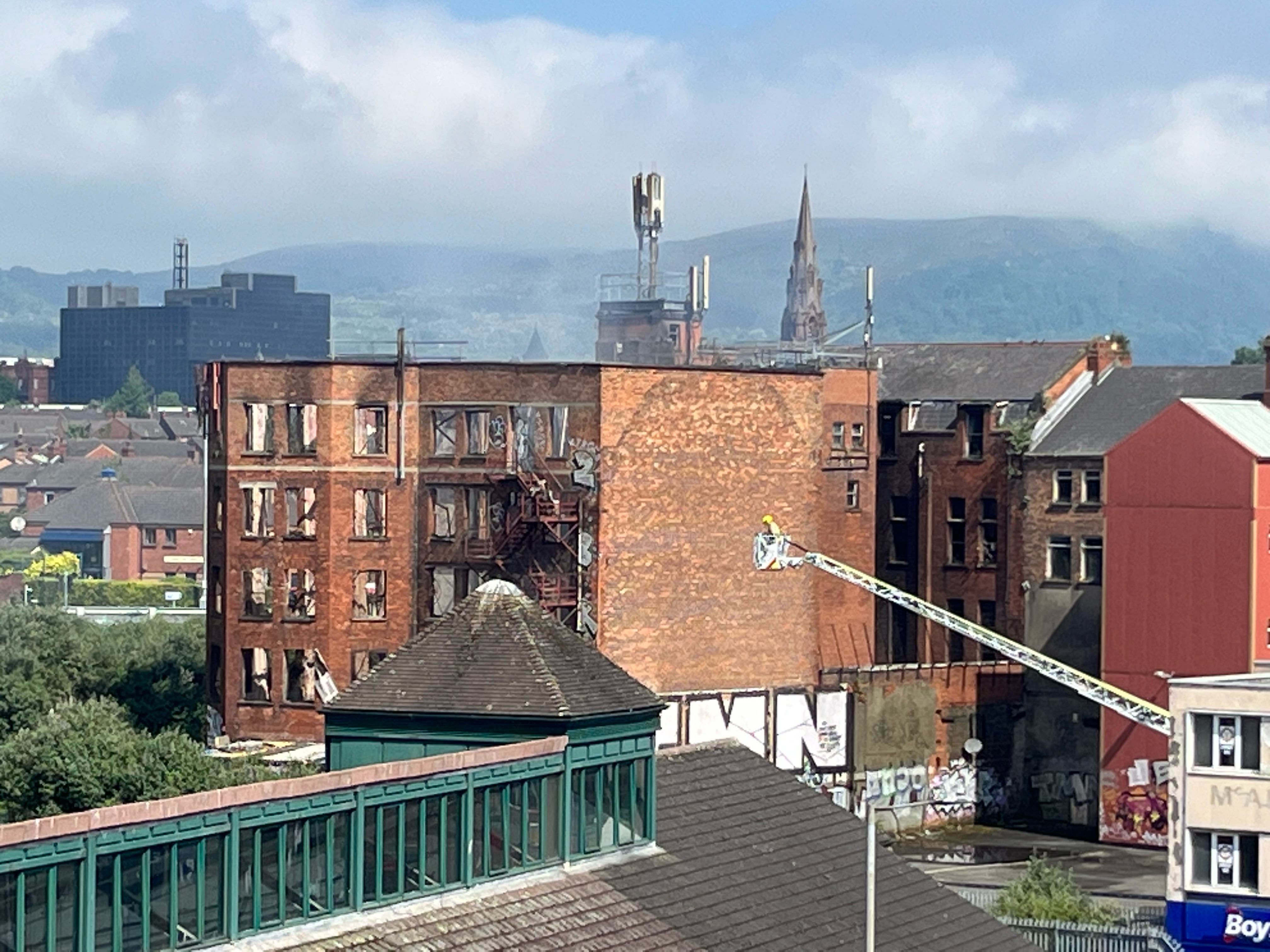 The listed Old Cathedral Building in the Cathedral Quarter – less than half a mile from the fire at North Street – was gutted by fire in October 2022.
A number buildings in the North Street area are listed for their architectural importance.
Ani Kanakaki-Ainsworth, head of marketing and communications at the Linen Hall, the oldest library in Belfast, said the loss of a Victorian-era building was "very, very sad".
"Landmarks of our city, they are connected with the histories, with the people. People will remember them since they were young children, walking about to see all these landmarks gone, it's devastating," she said.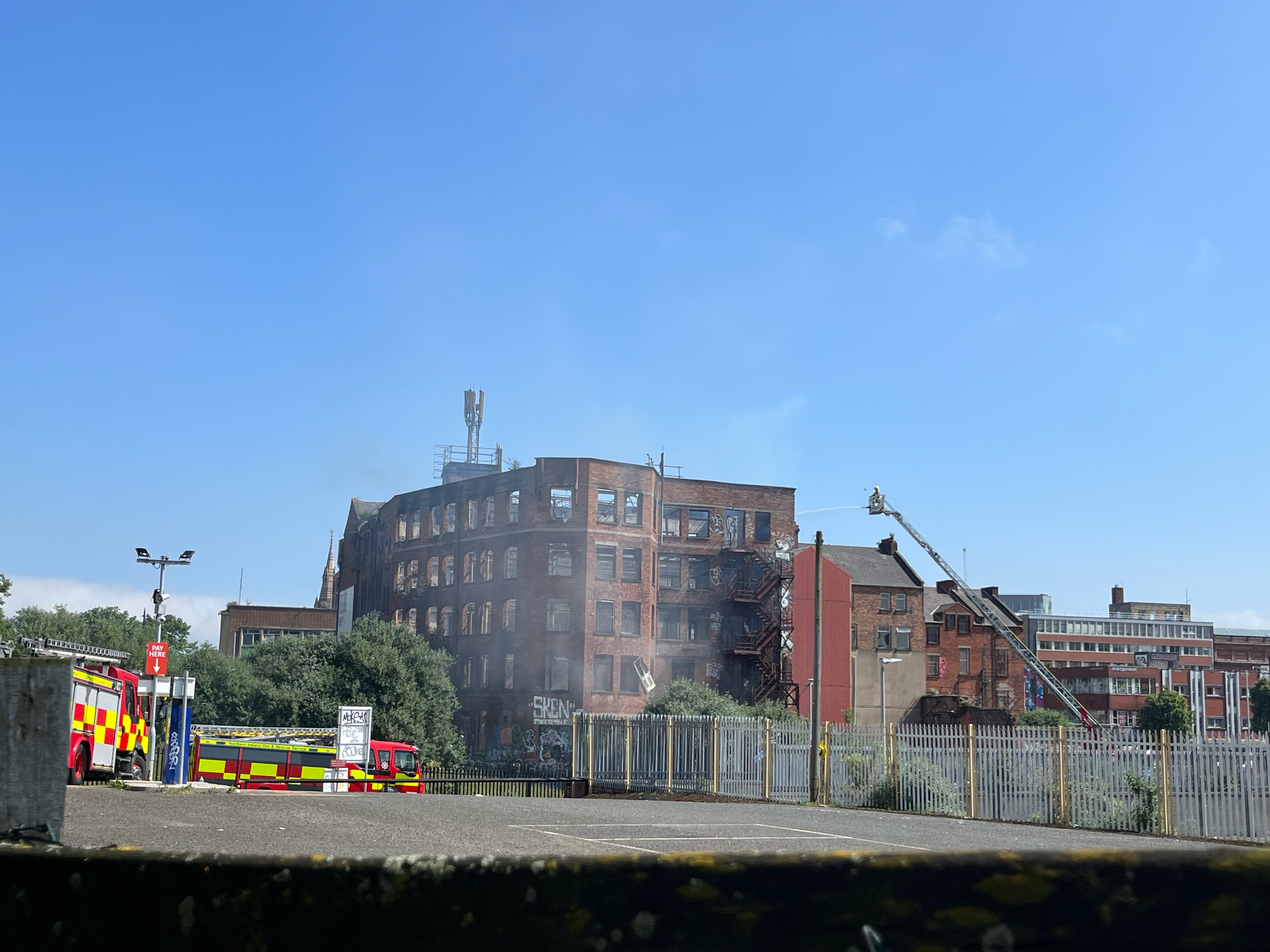 The Linen Hall, which was founded in 1788, remains open to the public.
Ms Kanakaki-Ainsworth said the number of fires in historical buildings in Belfast is a concern.
"It's a big, big concern. In our organisation we're lucky enough… we didn't have an incident (of a fire) in many, many, many years," she said.
"But it doesn't make it any less sad or any less worrying for everybody else."
A large portion of the city centre was cordoned off as a result of the fire on Wednesday, including North Street, Millfield, Union Street, Royal Avenue, Gresham Street and Winetavern Street.