Green Party Northern Ireland leader Mal O'Hara loses seat on Belfast City Council, a year after predecessor lost Stormont seat
Green Party Northern Ireland leader Mal O'Hara has lost his seat on Belfast City Council - a year after his predecessor Clare Bailey lost her Stormont seat.
He remained in contention until the final stage of the count in the Castle District Electoral Area (DEA), but lost in the end to Carl Whyte of the SDLP.
By 7.30pm on Friday, just 18 of the 60 seats on the council had been filled.
Sinn Féin and the DUP appeared to be on course to hold their respective strengths on the council.
Alliance leader Naomi Long said she believes her party had performed well in the city.
Mrs Long said she expected any gains for her party to come in the later stages of the count as the transfers in the single transferrable vote system are distributed.
On Friday evening Sinn Féin was leading the way with eight councillors, the DUP had six while Alliance had two seats and the SDLP had two.
In 2019, Sinn Féin was the largest party in Belfast with 18 councillors. However, this total was a drop from the 19 seats it won at the 2014 and 2011 local government elections.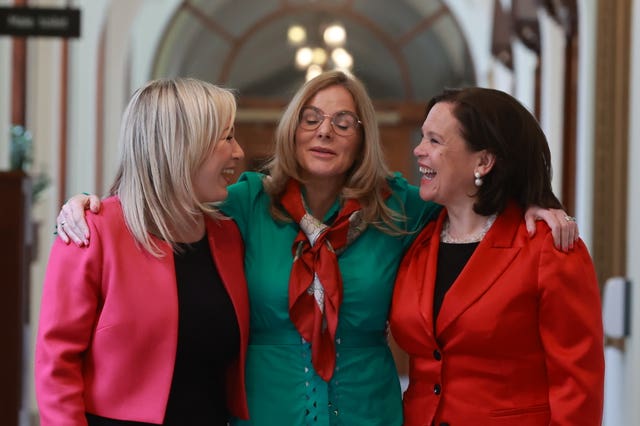 Four years ago the DUP had 15 councillors, a gain from the 13 seats it won in 2014, but still down on the 17 seats it won in 2011.
Alliance had 10 councillors in 2019, ahead of the SDLP who had six, the Green Party had four, People Before Profit had three, the UUP had two and the PUP had two.
Lord Mayor Tina Black was among the earliest elections on the first day of the count on Friday.
Her Sinn Féin colleague Geraldine McAteer was the first elected to the council in the Balmoral DEA.
A short time later Ms Black, along with DUP candidates Frank McCoubrey and Nicola Verner, were elected in the Court DEA.
Five DEAs were counted on Friday: Black Mountain, Castle, Court, Balmoral and Lisnasharragh.
Counting in the remaining DEAs of Botanic, Oldpark, Ormiston, Collin and Titanic, are due to start on Saturday.
If the counting has not completed on Saturday, it will resume on Monday.