Troubles victims families call for Legacy Bill to be scrapped
The Government's Legacy Bill needs to be "completely scrapped", families of those killed during the Troubles have said.
Protesters gathered outside the Northern Ireland Office (NIO) in Belfast to express their opposition to the Northern Ireland Troubles (Legacy and Reconciliation) Bill, which had its final committee sitting in the House of Lords on Thursday.
The Legacy Bill would offer immunity from prosecution for those who committed crimes during the Troubles, provided they co-operated with a truth recovery body.
The legislation has been opposed by the Irish Government, Northern Irish political parties and victims groups.
Families gathered outside the NIO on Thursday with pictures of their loved ones.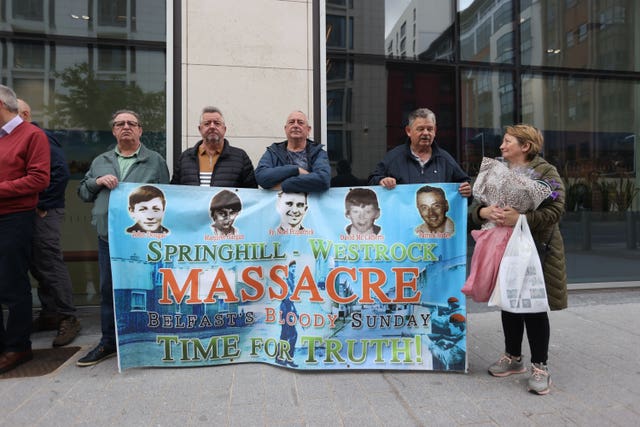 During the protest at the NIO, Patricia Burns questioned why the Bill was proceeding towards becoming law.
Ms Burns' father, Thomas Burns was killed by the British Army in 1972.
"The only thing I can say is all the parties seem to be against it, I don't know any party who has seemed to push for it," she said.
"So if all the political parties don't want it, victims' families don't want it, why is it still going ahead? Who is going to benefit from it?"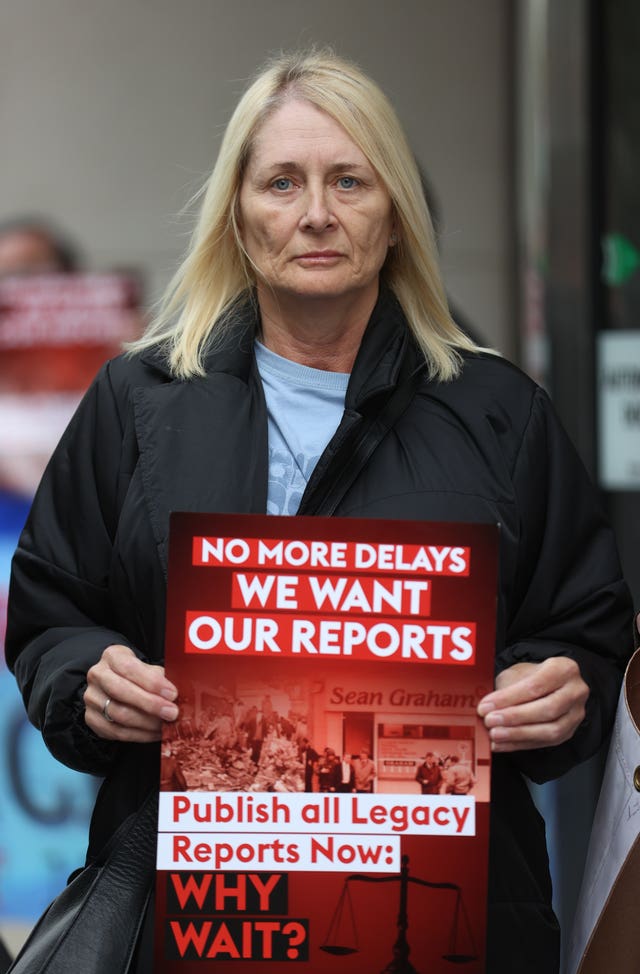 In the House of Commons on Wednesday, Secretary of State for Northern Ireland Chris Heaton-Harris said the Government has been "on a journey to improve the Bill dramatically".Ms Burns said that no changes could be made to the Bill that would make it acceptable to victims' families.
"The Bill needs completely scrapped. The Bill is not victim-centred, it's not taking into consideration the victims or their families. It is just to cover up crimes that were committed over the years in Belfast and Northern Ireland and the rest of the world," she said.
Sinn Fein Belfast city councillor JJ Magee said the Bill represented a continued source of pain for the families of victims.
"This Bill is going to be a disaster for families, not only the loss that they suffered all those years ago during the conflict, but this again, as the British Government standing on the graves of their loved ones, the British Government running away from the truth and justice, and we want to see this Bill scrapped," he said.
He added: "This Bill has not only been condemned by the families that stand here today in solidarity with me, but also by other governments, international bodies and human rights organisations across the globe.
"This Bill is not a good Bill and it needs to be binned immediately."