Government set to make funding announcement for charities facing cash crisis
The Westminster Government is set to make a funding announcement on Friday for Northern Ireland charities and community organisations facing a financial crisis.
At the end of this month, money from the European Social Fund (ESF) comes to an end due to Brexit.
Some charities in Northern Ireland have warned they would have to cut staff and support programmes if the funding is not replaced.
The UK Government's Shared Prosperity Fund is due to replace the ESF funding, currently worth around £40 million.
This money was 35% match-funded from Stormont, raising the sum to £54 million.
However, the Stormont executive is currently not operating.
The PA news agency understands that the Department for Levelling Up will make an announcement on the successful bidders for the replacement fund on Friday.
It is also understood that the fund money available will be more than the £42 million announced in December 2022, and could rise to £57 million.
Ministers in the department are working to finalise the funding plan ahead of the announcement.
It is also understood that the successful projects will be able to start spending the funding from April once they have finalised funding agreements with the UK Government.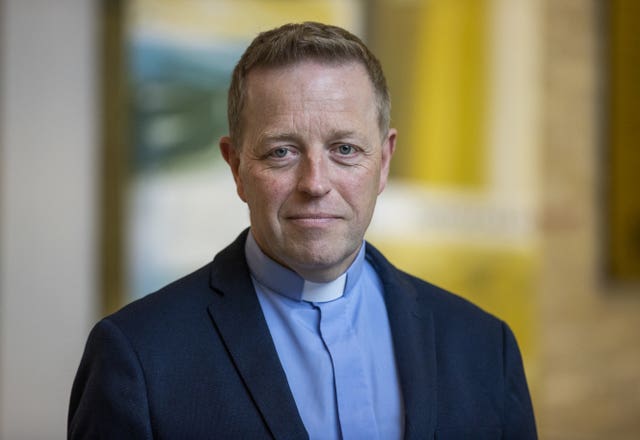 However, there has been criticism from the community sector that the announcement has not been made before the day when the ESF funding is due to end.
The Rev Andrew Irvine, chair of the Community Sector Peer Group, said: "It is frankly astonishing that four years after it became clear that European Social Funding was going to end, on the evening before that happens, no replacement funds have been allocated to the groups who depend upon them to provide critical services.
"While the Department for Levelling Up and Communities has said that they will make an announcement this week, huge damage has already been caused to the community sector, the staff who will be made redundant on Friday and those who will have their support withdrawn.
"This has gone beyond a failure of government in Westminster and Stormont, it is a moral failing that will make life needlessly more difficult for thousands of our most vulnerable people.
"What does it say about our society that we are prepared to abandon people desperate for help over what is, in overall Government spending terms, a tiny amount of money?
"Whatever happens, it's clear that we need to fundamentally reset the relationship between the community sector and government."
Representatives of 1,000 community groups staged a demonstration in Belfast earlier this month to highlight the cash crisis they were facing.