Musical theme as thousands attend St Patrick's Day parade in Belfast
There was a musical theme to St Patrick's Day celebrations in Belfast – with thousands coming into the city centre for the annual celebration.
Crowds lined the streets to witness the colourful showpiece of this year's March 17 festivities.
The parade, led by Belfast Lord Mayor Tina Black, moved off from City Hall in the afternoon, travelling in a loop along Chichester Street, Victoria Street, High Street, Castle Place and Donegall Place, before returning to its starting point.
The rain held off In Belfast as floats, street artists and dance troupes made their way through the city centre.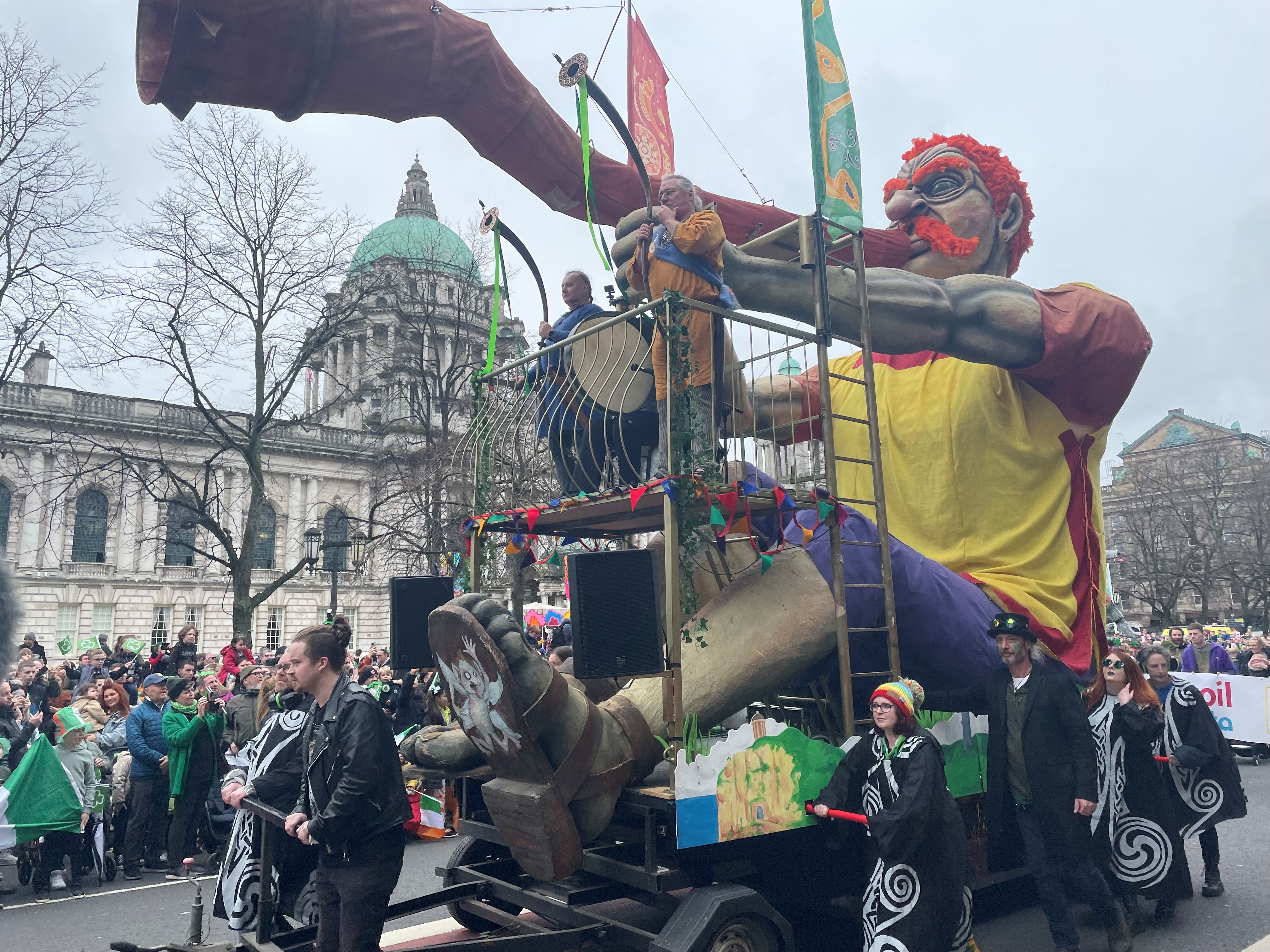 The theme for this year's event was voices of Belfast and it was billed as a celebration of Belfast's music heritage from pop to punk and traditional to disco.
The parade was staged by the arts organisation Beat Carnival.
Stewards handed out green shamrock flags to the large number of children at the parade as onlookers cheered and clapped amid a carnival atmosphere.
There was an international feel to the event, both in the floats and the spectators who had travelled to Belfast to witness the spectacle.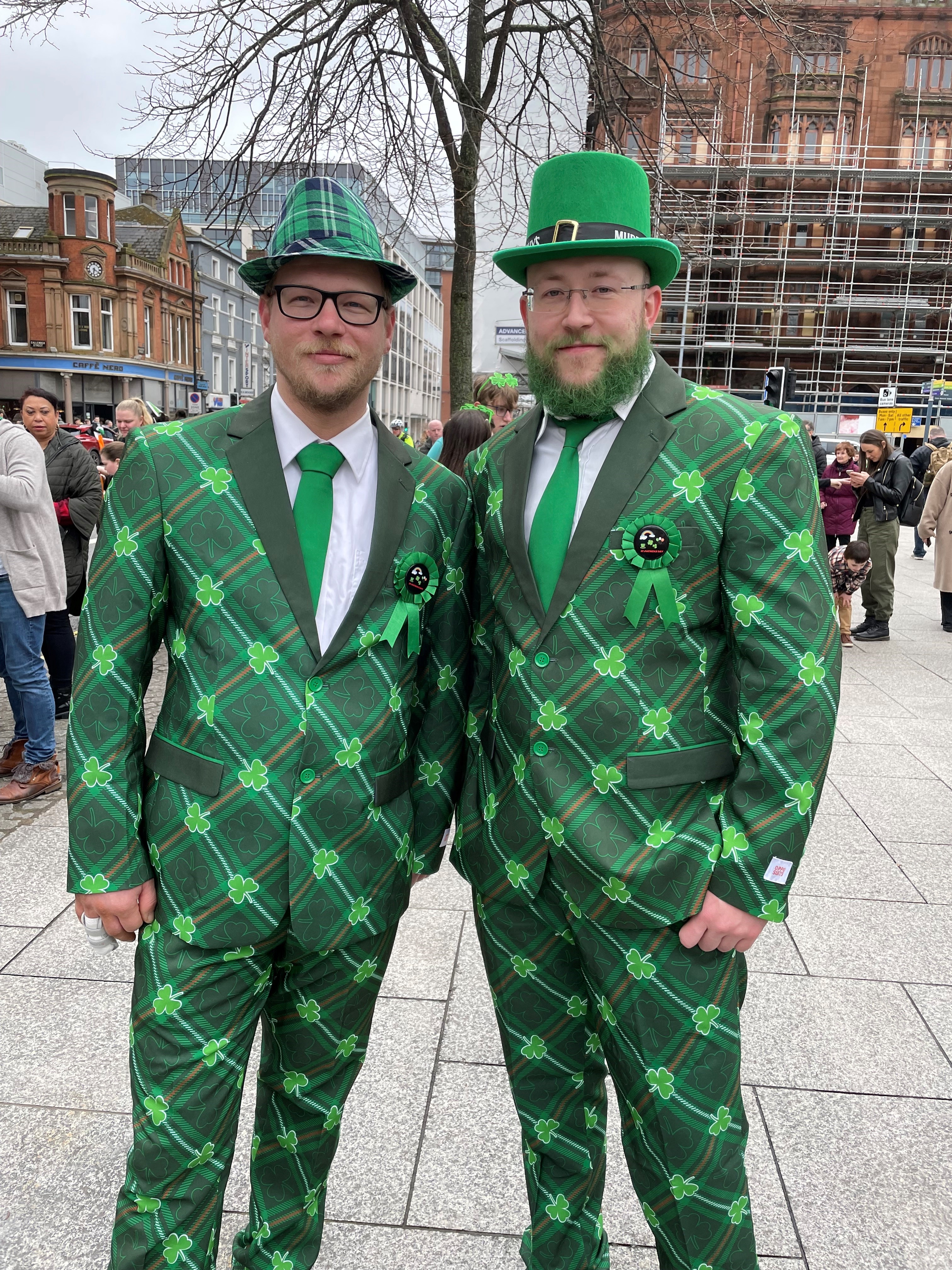 Felix Angel and Patrick Kressner had travelled from Leipzig in Germany to watch their first St Patrick's Day parade and were dressed from head to toe in green.
Mr Kressner said: "We have come here for the parade and the party.
"This is our first time coming to Belfast and we wanted to see the St Patrick's Day events.
"It is fantastic. There is so much fun and so much green everywhere we look. We are having a good time.
"We will definitely be coming back next year.
"I am also called Patrick so I thought I had better come for St Patrick's Day."
Sylvia McAllister, from the city attended, the celebrations with her three children.
She said: "We like to come every year, the event seems to be getting bigger and bigger.
"There are thousands here and this is the best atmosphere we have experienced yet.
"The children just love it and thankfully the weather has stayed kind to us today."
Belfast City Council is also using its building at 2 Royal Avenue to stage various events over the weekend, including a Celtic Storm concert on Saturday.
Parades are taking place in towns and cities across Northern Ireland on Friday, including Armagh, Downpatrick and Derry.