Samsung unveils Galaxy A52 5G and A72 as latest mid-tier smartphones
Samsung has unveiled its latest "industry-leading" mid-range smartphones as the tech giant looks to appeal to younger users.
The Samsung Galaxy A52 5G and A72 house many features found on more expensive flagship phones, but the two new devices are priced at £399 and £419 respectively.
They are the latest phones in the Korean firm's A Series range, which is predominately aimed at millennial smartphone users and so focus on offering better cameras, a high-quality screen and battery life to appeal to content creators and frequent social media users.
Mid-range smartphones have become increasingly popular in recent years as technological advances have made high-end features accessible beyond just £1,000 flagship devices, and as many people choose to hold on to their phone for longer because of the rising costs.
Samsung's newest additions both have a full HD+ Super AMOLED Infinity-O display and quad rear camera system, as well as a 32-megapixel front-facing camera.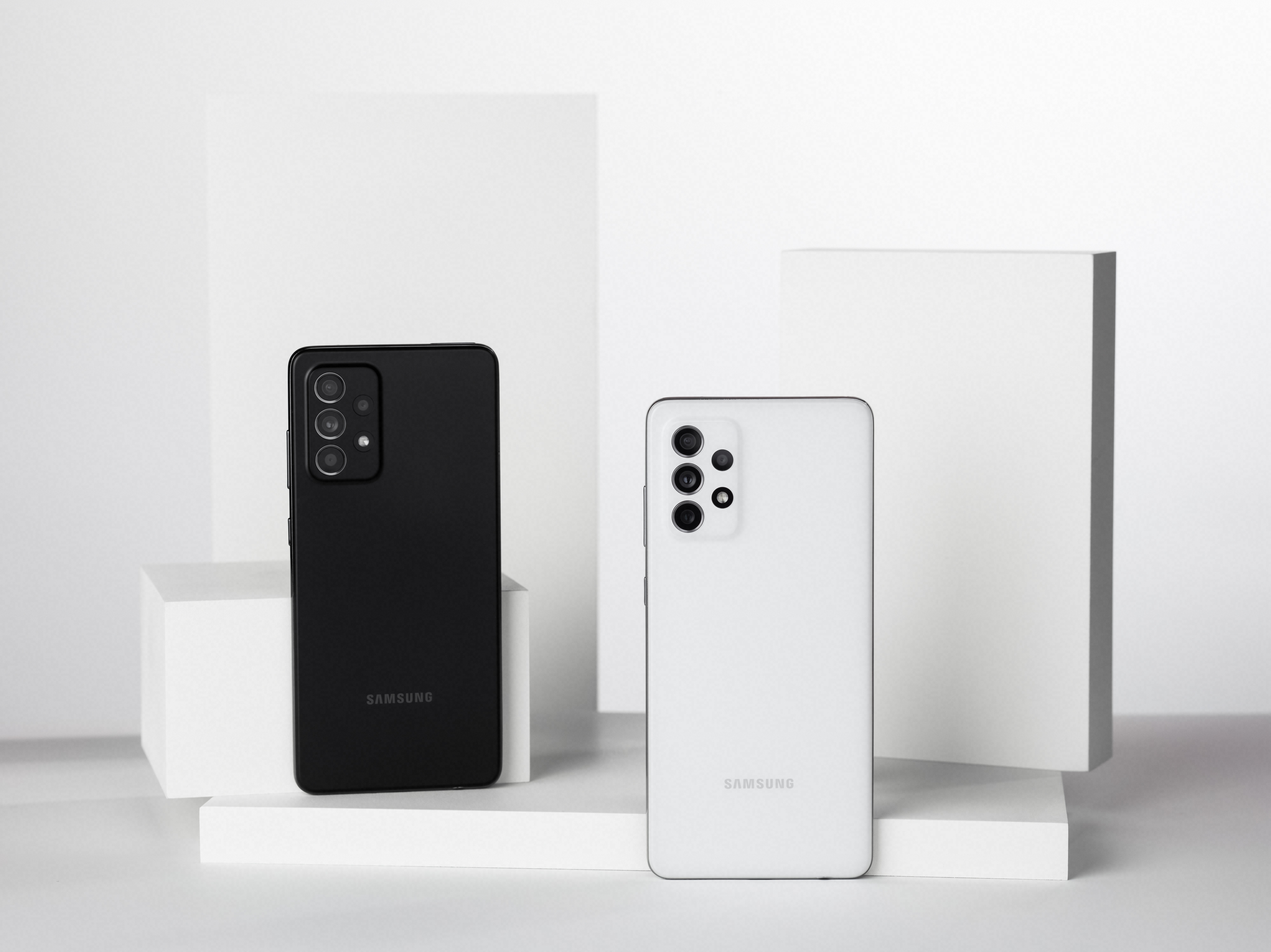 The A52 5G has a 4,500 mAh battery and the A72 a slightly larger 5,000 mAh battery, but both support super-fast charging.
Conor Pierce, Samsung UK and Ireland corporate vice-president, said: "At Samsung, we strive to provide our customers with innovative, industry-leading products at all price points, which is why we are delighted to launch the Samsung Galaxy A52 5G and Samsung Galaxy A72 as stellar additions to our smartphone portfolio.
"The Samsung Galaxy A52 5G offers cutting-edge features, including a vivid and smoother display, long-lasting battery and cameras designed to keep up with the demands of content creators. All this is powered by 5G, putting innovation in the hands of the next generation."
Industry analyst Ru Bhikha, mobiles expert at Uswitch.com, said the new phones are impressive alternatives to many other current devices, including those more expensive than the A Series.
"Just two months after the launch of the wallet-busting S21 series, Samsung is releasing a more affordable series of handsets," he said.
"The Galaxy A52 5G and A72 will appeal to the middle market at a cost of £399 and £419 respectively – less than a third of the price of the heavyweight S21 Ultra.
"Both the battery life and processing power in the standard and 5G versions of the A52 have been boosted, and the display boasts a 120Hz refresh rate that betters the iPhone 12.
"Sandwiched between Oppo and OnePlus launches, the addition of these two Samsung devices show the current strength of the middle market.
"Consumers can now snap up top-end specs at budget prices, and the battle for the middle ground is heating up as more devices and manufacturers pile in. The question is, whether Samsung has packed enough in their hardware to sway consumers buying habits and save money."