New Google Nest Hub can analyse sleep and offer tips for better rest
Google's latest smart home device has been designed to help users get a better night's sleep, the tech giant has claimed.
The Nest Hub, unveiled on Tuesday, includes sensors that can track a person's sleep when placed on a bedside table and then suggest ways to improve rest.
The device, which is built around a smart display but does not house a camera, uses Google's Soli radar technology to analyse the sleep of the person closest to the device based on their movement and breathing, which is combined with other data from the hub's built-in microphones, light and temperature sensors to spot other sleep disturbances such as coughing and snoring or light and temperature changes.
Each morning, the device will display a personalised sleep summary on its screen and offer tailored bedtime schedules and suggestions on how to improve sleep based on guidance from sleep experts, Google said.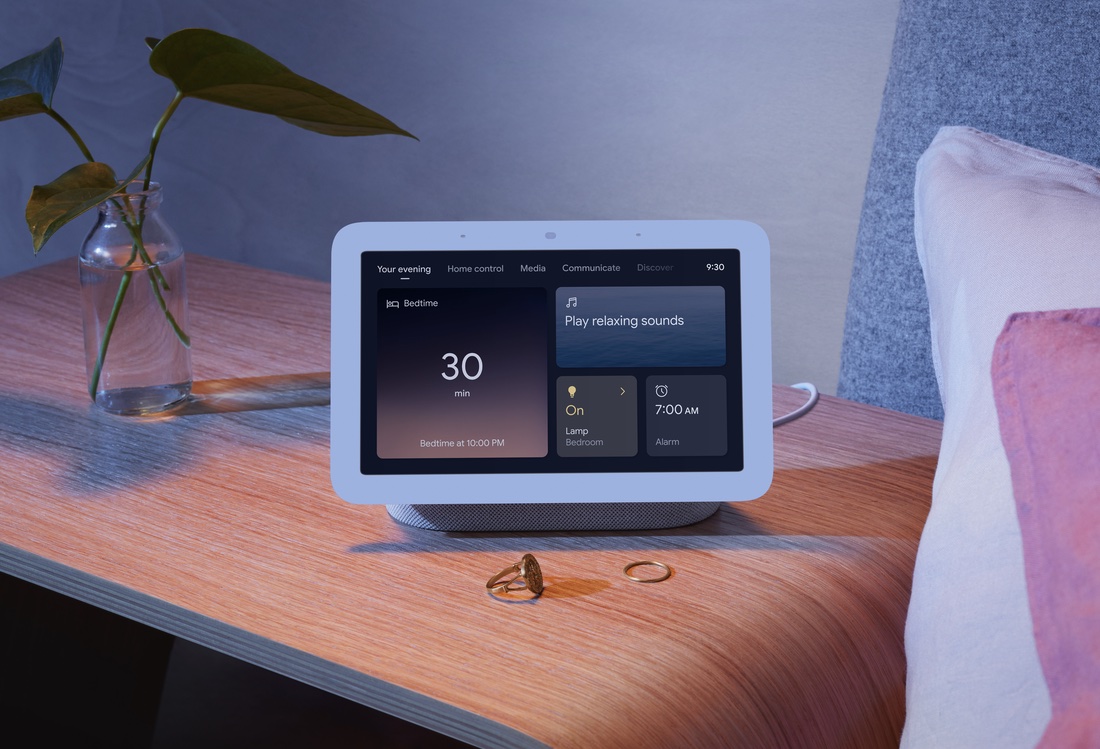 The technology giant confirmed all sleep data is gathered with privacy in mind and is processed on the device itself rather than being sent to Google servers.
"Sleep Sensing is completely optional with privacy safeguards in place so you're in control: you choose if you want to enable it and there's a visual indicator on the display to let you know when it's on," Google's Aston Udall said.
"Motion Sense only detects motion, not specific bodies or faces, and your coughing and snoring audio data is only processed on the device — it isn't sent to Google servers.
"You have multiple controls to disable Sleep Sensing features, including a hardware switch that physically disables the microphone."
Mr Udall said the key advantage of the device is that it can offer sleep analysis without requiring a camera or for users to wear a tracking device to bed.
The Nest Hub, which costs £89.99 and can be pre-ordered from Tuesday, can also be used to connect to streaming services including Spotify, Apple Music, Netflix and Disney+, as well as being a hub to control connected smart devices around the home.