You can now gift Fortnite items to your friends
Fortnite players can now gift each other items from the game's virtual store of cosmetic enhancements.
The gifting feature is being added to the hit multiplayer title for only a week, initially, although users on iOS won't be able to gift because Apple's policies prohibit it.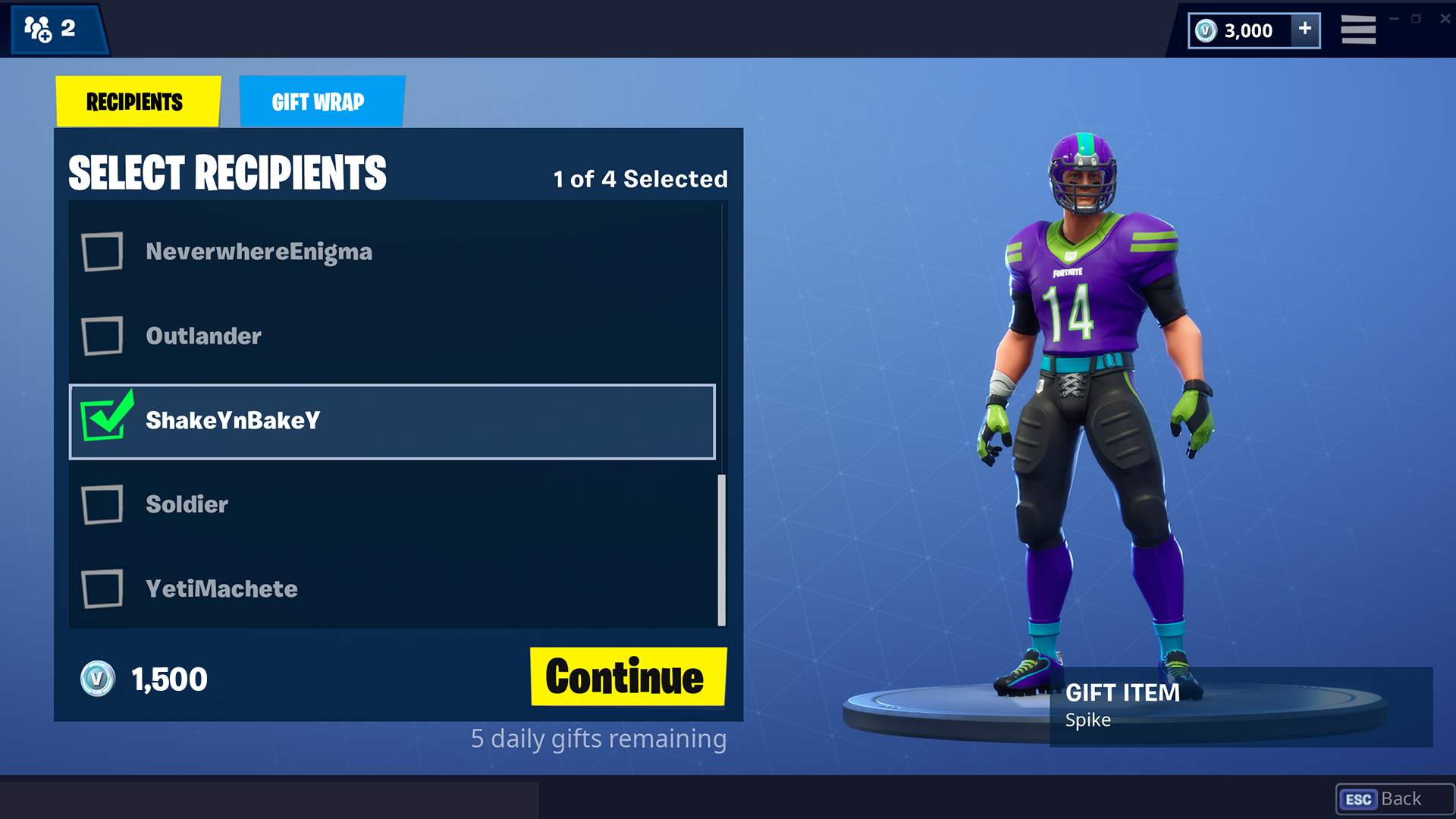 Gamers simply need to buy the item they wish to give from the Item Shop, and select Buy As A Gift, before selecting the friend they want to send it to from the list of contacts.
Users can even add a custom message to their virtual gift, which will pop up on the friend's screen in a wrapped package the next time they log on.
As this is Fortnite's first public test of gifting, there are some conditions for users, such as only being able to treat people they've been friends with for at least 48 hours, and only being able to give up to three times within a 24-hour period.