It's now possible to order from Deliveroo via Google Maps
Food ordering app Deliveroo can now be accessed via Google Maps, should users want to order when looking up a restaurant.
The new feature will enable Google Maps users on mobile and the web to select a new Order link when browsing a restaurant's details on the service.
Clicking on that link will take users to Deliveroo's own online platform where an order can be finalised and delivery location confirmed.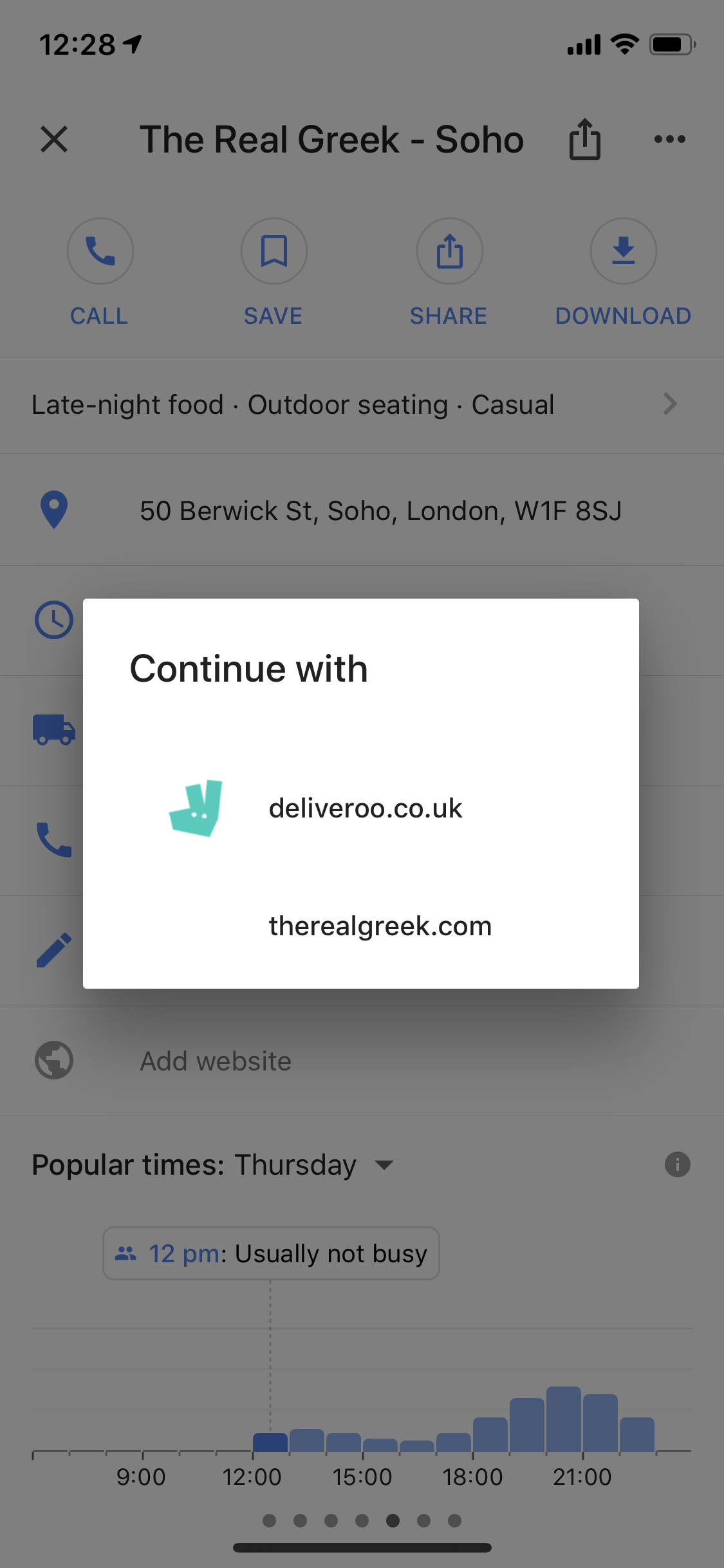 The new feature has gone live in 10 countries across Europe and Asia – including the UK – with restaurants in more than 200 cities across the two regions covered by the feature.
Deliveroo chief technical officer Mike Hudack said the firm wanted to be reachable for customers at any point.
"We want to be the definitive food company and that means being readily available to customers wherever they are, whenever they are hungry," he said.
"Our new integration with Google Maps will make it even easier for Deliveroo customers to order delicious food from the best local restaurants."