A robot is now serving customers coffee at Selfridges
Selfridges has introduced a coffee-making robot to its Smartech store in central London as part of an increased focus on technology and gadgets.
YuMi is the luxury department store's first robot, which will serve customers with coffee in its future lounge area – and will not get worn out like normal baristas.
"For us it's all about amazing and amusing our customers, and I think we want to present things that people have never seen before," said Jacov Nachtailer, founder of Smartech.
He teased that Smartech could involve more robots and even holographic displays in the future.
YuMi's arrival marks an expansion of Selfridge's standalone technology store, following a 170% increase in sales compared with last year.
Smartech is moving to another part of the store, where it has room to more than double from its existing 45 square metre space, to 100 square metres – a far cry from the small seven square metre concession with which it launched in 2016.
"The robot can be programmed to perform a multitude of different tasks, in this case we're making coffee, but we've got them assembling electronic components, we've got them assembling mechanical components, all sorts of relatively small components throughout the manufacturing industry," said Mike Wilson, UK business development manager for YuMi's creator ABB Robotics.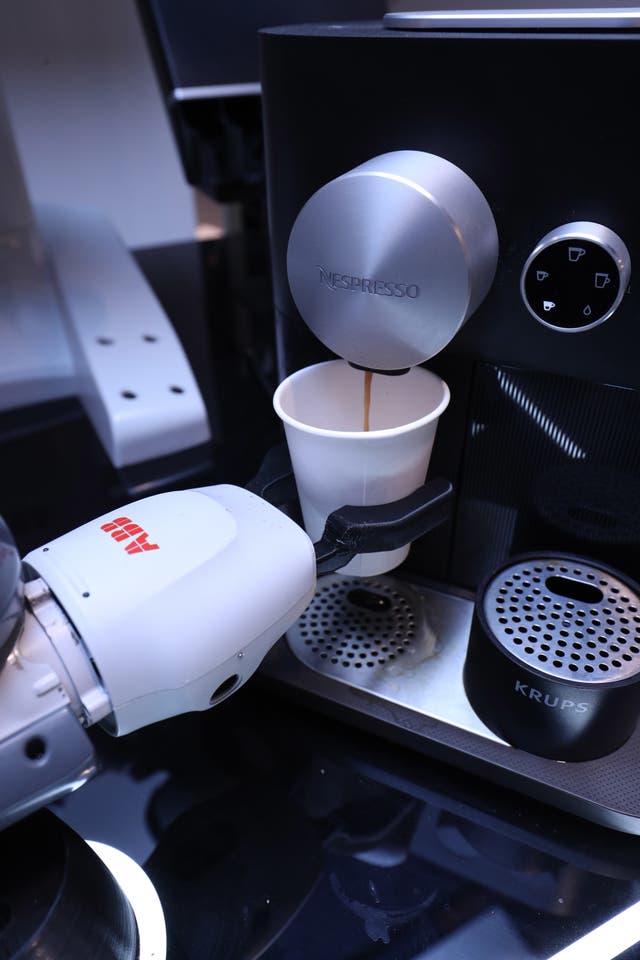 "The reason we're here today, is because we want to demonstrate to the general public that robots are not the threat that many people perceive them to be.
"It's about showing that robots can co-operate with people, they can add value to people's lives and we feel that Smartech, and actually this demonstration in the Selfridges' store, is a great way of achieving that."
Among the high-tech products available is Gravity, an Iron Man-style jet suit, which flew into the store in July, retailing at £340,000.
"Retail is not dead, it just needs to evolve," said Smartech chief executive Nathalie Bernce.
"Customers now demand much more from the high street since the emergence of online shopping.
"We all need more incentives to visit stores and that's the foundation of Smartech, to add value to what customers can expect when they visit."