How a Harry Potter wand is teaching kids to code
A leading DIY computer kit maker is using Harry Potter to help children swish and flick their way into coding and STEM skills.
Kano is launching a wireless Harry Potter-themed coding wand that responds to your movements, which users have to build from scratch.
Similar to the company's previous coding kits, all you have to do is follow the instructions to construct the wand, among a range of sensors, Bluetooth and a computer brain, that displays a cursor of your movements on a tablet's screen.
Users can then follow more than 70 coding challenges set in famous Harry Potter locations such as Hogwarts and Diagon Alley, teaching everything from code blocks, loops, logic and variable.
"The kit includes a poster that illustrates classic Wizarding World spell motions such as Incendio, Stupefy, and Wingardium Leviosa, featured in some special coding challenges," the company explained.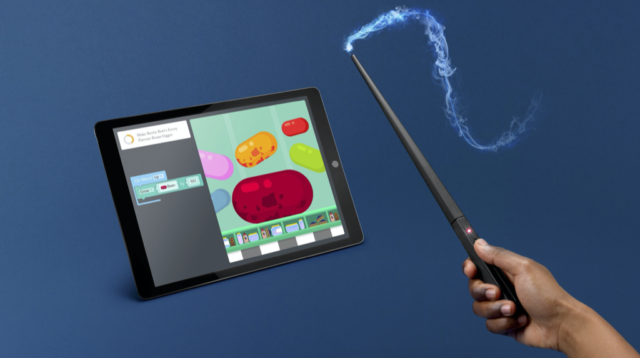 Kano currently has around 247,000 members, who have so far built 620,000 creations and 55 million lines of code.
The Harry Potter Kano Coding Kit is available to pre-order now for £99.99, ahead of its October 1 release.