Colgate unveils new AI-powered toothbrush that tells you how to brush
Colgate has unveiled a smart toothbrush it says uses artificial intelligence to help users clean their teeth more effectively.
The new Connect E1 Smart Electric Toothbrush is loaded with sensors and uses AI algorithms to offer real-time feedback to users as they brush – giving details on how well they're cleaning and how to improve their oral health.
This data is fed back via a connected smartphone app, which links to the brush via Bluetooth and gives statistics on the effectiveness of brushing in 16 areas of the mouth.

Colgate said the £89.95 toothbrush was developed with the help of dentists and is to be sold exclusively through Apple stores from Tuesday.
Dr Patricia Verduin, the firm's chief technology officer, said: "Our goal is simple – we want people to have their healthiest smiles by brushing their best.
"The first step to improving brushing is to understand consumers' brushing habits, and Apple ResearchKit has proven to be a powerful tool for this."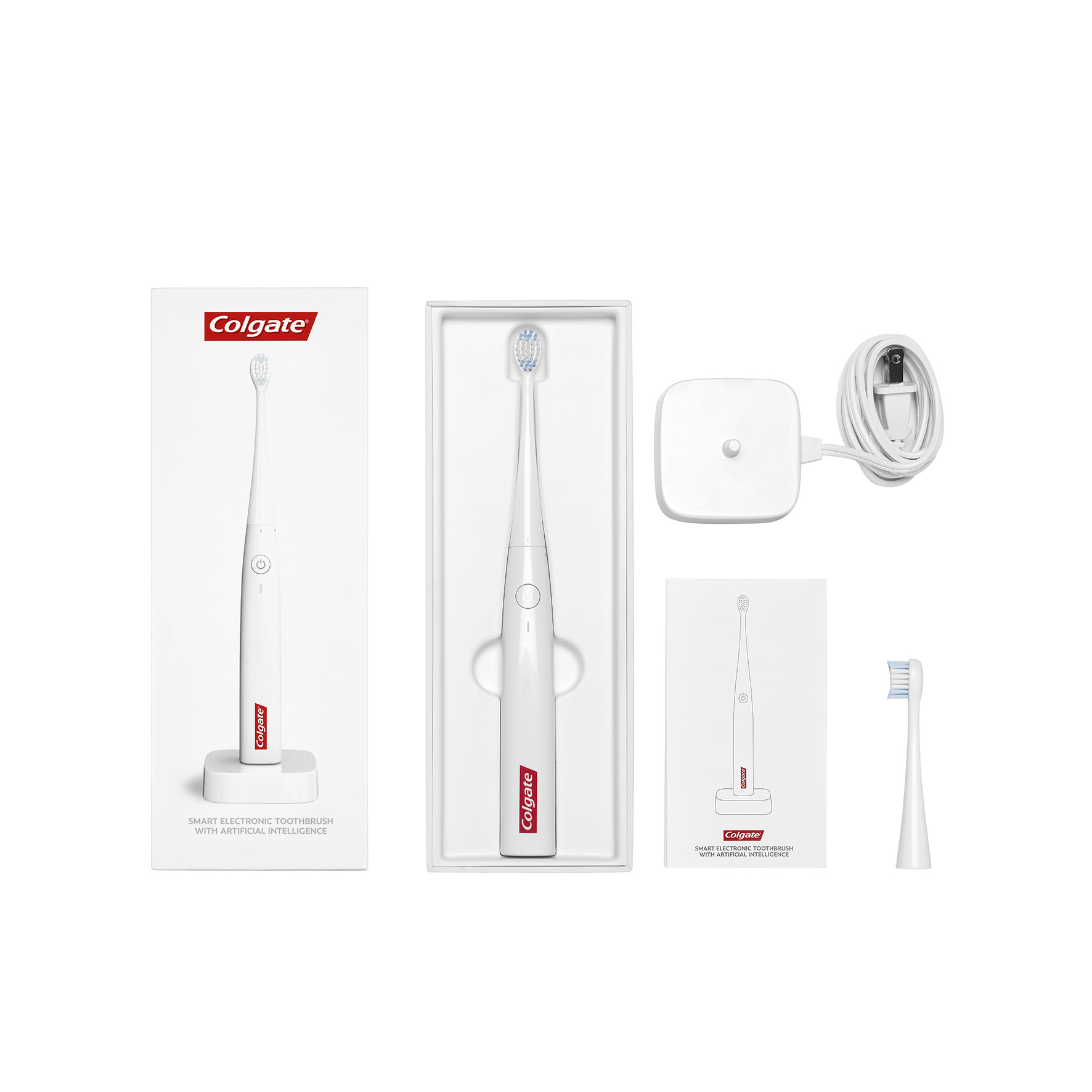 Colgate said the E1 also uses Apple's ResearchKit, which, with user permission, would enable the firm to crowdsource toothbrushing data from users to get a bigger picture of oral care to help with future innovation.
"Connected health devices like the new Colgate Smart Electronic Toothbrush provide a valuable opportunity to enable people to monitor their health and wellness," Dr Verduin said.
"Using Apple ResearchKit to expand the boundaries of oral care is a testament to Colgate's drive to create innovative solutions that help people take better care of themselves."