Google launches AI-powered Podcasts app
Google has launched its own native Podcasts app, one which works with its AI-powered Google Assistant and across smartphones and its Google Home smart speaker.
The app will also use artificial intelligence to offer up recommendations based on user listening habits, and playback will sync between devices so users who start listening on the commute home can pick up where they left off on Google Home later.
The launch fills a previously noticeable gap in Google's range of native apps, with the technology giant not having a standalone podcast app since 2012, despite the growing popularity of the medium.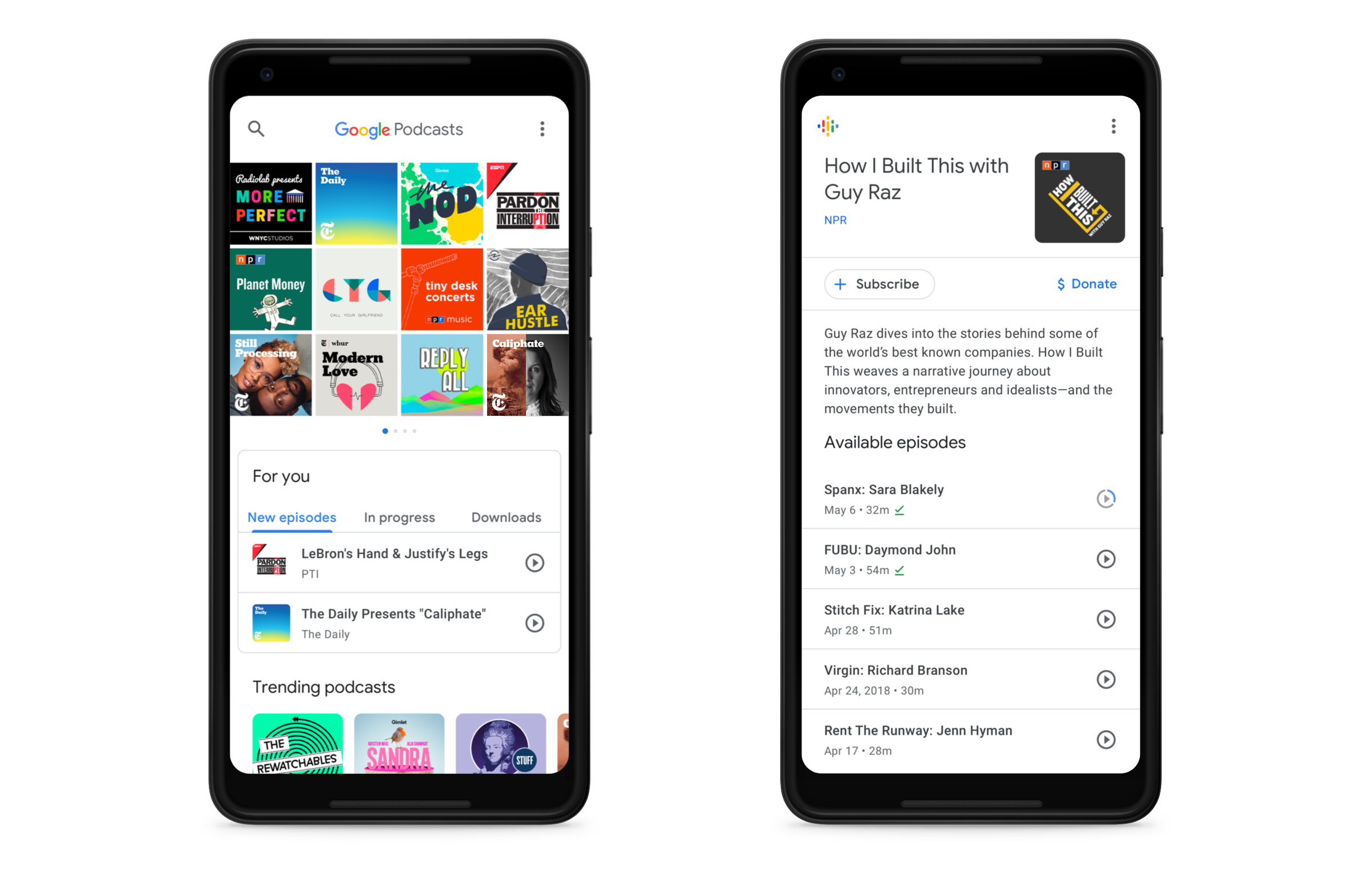 Google also said the release was the "launchpad" for more innovation in the podcast space.
"We couldn't be more excited to help people around the world discover podcasts they'll love, and this is just the beginning," Google Podcasts product manager Zack Reneau-Wedeen said.
"Looking forward, Google Podcasts will be a launchpad for building an even better podcast listening experience using AI.
"For example, as speech-to-text technology continues to improve, we'll be able to provide new features like automatic subtitling, which is especially helpful if you are hearing impaired or in a noisy area without headphones.
"Powered by Google Translate, subtitles can then be made available in a wide variety of languages, further improving access to podcasts."
The app is now available on the Google Play Store.