An architectural research agency is attempting to find out exactly what happened at Grenfell
The Grenfell Tower fire which left 71 people dead last June deeply affected communities far beyond the west London residential block, and still leaves many questions unanswered.
A London-based investigative agency is working on mapping out the events of that tragic night and gathering the findings in a "freely available public resource".
Forensic Architecture, a research agency based at Goldsmiths, University of London, is employing innovative research methods to recreate the events within the 24-storey tower block in a "3D video".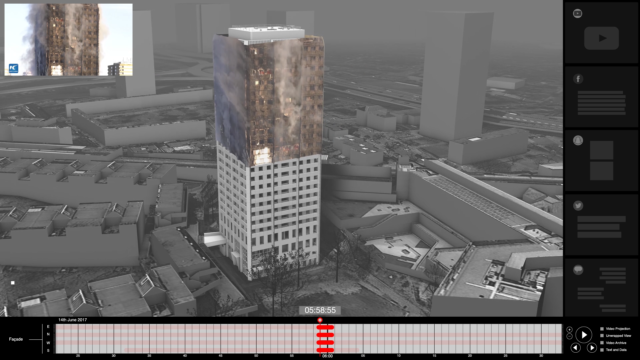 The team, who have previously worked with Amnesty International to create a reconstruction of Syria's Saydnaya military prison, hope the project will provide a useful point of reference for members of the public to better understand exactly what happened.
With an internal working title of the Grenfell Media Archive, the team of researchers and architects at the agency aim to reconstruct the complete story of the June 14 incident.
The huge task will involve working through submissions of smartphone and video footage from survivors and witnesses, as well as the wealth of footage already publicly available, and bringing them together and contextualising them – a method known as the Image-Data complex which Forensic Architecture has been developing for a few years.
The team will use motion tracking through animation software Cinema 4D, as well as metadata extraction and 3D modelling using graphics software Blender, before layering the footage on to the model using Adobe After Effects.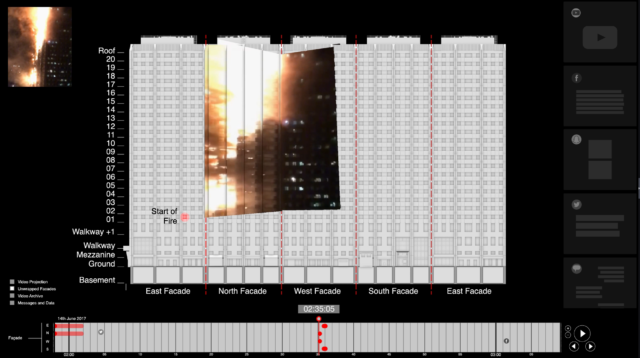 The method will help them to "paint the full picture of what happened on the facades of the building on that night in order that it can be cross-referenced by other professions, people investigating the fire, in order to know exactly what was going on in the tower at that time," according to Nicholas Masterton, an architect and researcher at the agency.
He told the Press Association: "There are a few key steps, the first of which is to take the footage and to synchronise them in time and to work out which facade of the building each piece of footage pertains to.
"From there we do motion tracking, which is a process where you look at the video and you try and detect features and objects and if you can lock on to those objects, you have the ability to stabilise the piece of footage that you're looking at."
The image will then be projected on to a 3D model and then transposed on to opensource 3D web platform Three.js, which uses javascript API, WebGL.
The project is challenging, as Masterton explains: "The main difficulty with something like this, a database which operates through time and space, with that much detail, (is) we don't really know of any precedents for it so we don't really have anything to borrow from … we're on the edge of our research and our technological capabilities."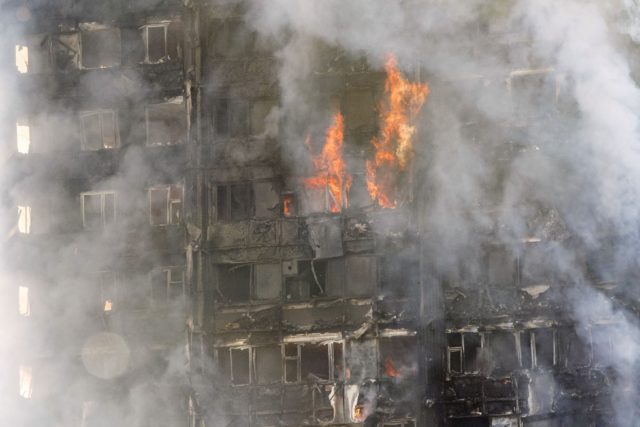 The team have started receiving submissions, and are encouraging those who provide footage to the project to also send it to the public inquiry "so there's not a difference between what we have and what they have," said Masterton.
He added: "Even if you don't see anything particularly interesting in your footage, if you hear something particularly interesting in your footage, that could be a link, that could be something that's very valuable.
"The idea is to go far and wide and to get anything that's useful and that people are willing to commit."
While the project will take a while to complete, Forensic Architecture hopes to produce something in time for the one-year anniversary, although work on it will extend far longer.