How useful is the Nokia 8110 in today's world?
Nokia has grabbed plenty of headlines with its latest phone launch, the return of the 8110.
First launched in the 1990s, the phone is famous for its banana-like curve and for appearing in The Matrix, and now for being a talking point at a phone convention in 2018.
At Mobile World Congress in Barcelona, Nokia and its phone licensee HMD Global have been gleefully showing off the new/retro device.
But in the modern world of contactless payments, wireless charging and professional-quality selfies, how useful is the 8110?
Design-wise it certainly stands out from the crowd – it's a lot shorter and stockier than most phones, and rather than the glass and metal that wrap most devices, it's durable plastic instead.
It won't necessarily win style awards – though the yellow finish is surprisingly charming for how bright it is – but it's unlikely to instantly smash when dropped.
As a phone it fundamentally does what it should – it can make calls and send texts, but also has 4G and will support special versions of some social media apps, as well as things such as Google Maps in the future.
And of course, it does have Snake.
However, there is a reason physical keypads for the most part have been replaced by touchscreens. The 8110 is a cramped place to try to navigate around, and pressing the right key isn't always a guarantee.
The famous slider, which reveals the keypad and can be used as a trigger to answer and end calls is also tricky to use one-handed.
The camera too is only two megapixels, and as several smartphone firms have pointed out recently, phones are less about calls and texts these days as snapping photos and creating videos to be shared.
Hence the current trend of big camera improvements in new smartphones.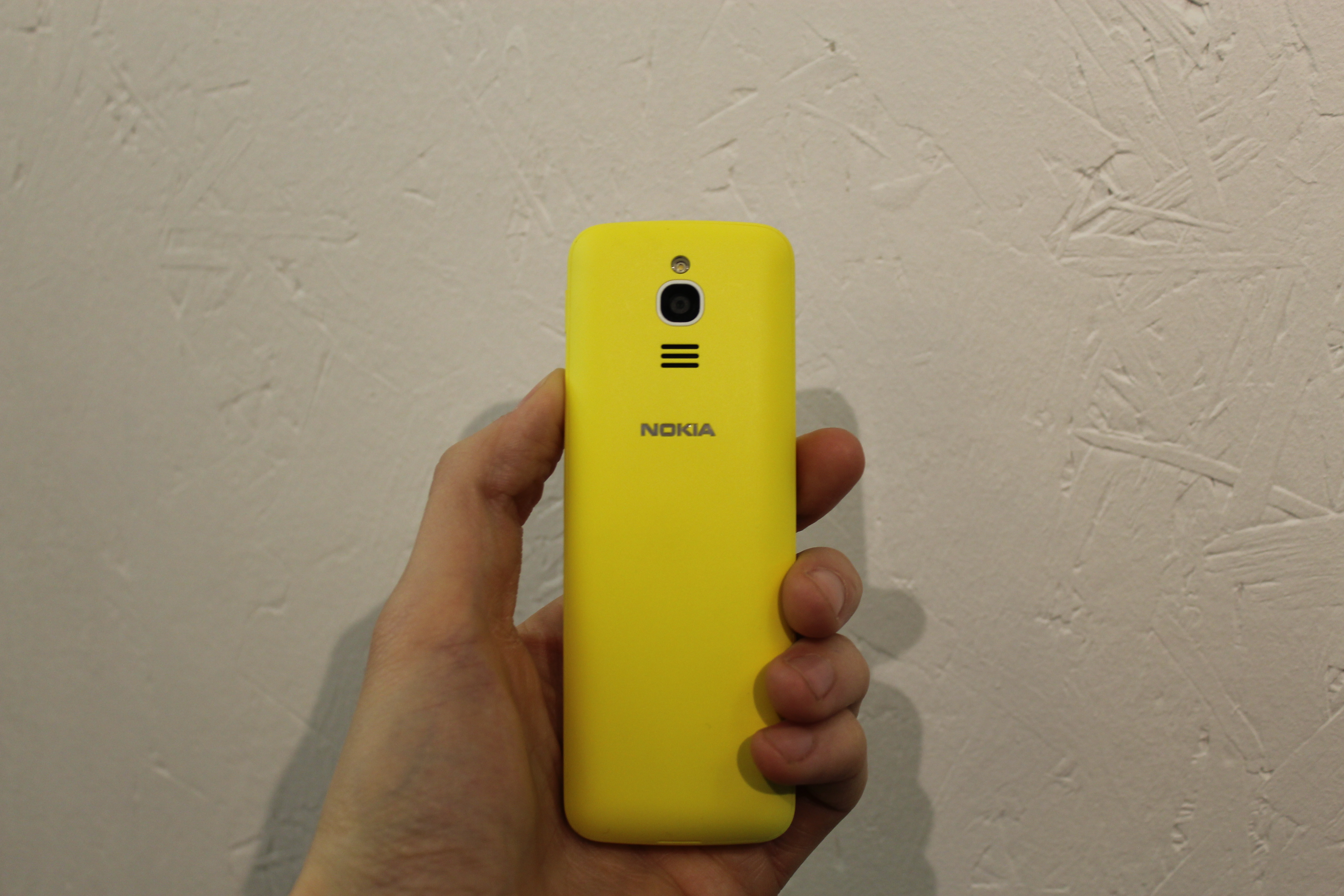 Yes, this is a phone that is set to cost less than £70 when it launches in the UK and Nokia is happy to point out that they see this device as part of a digital detox, but good budget smartphones are now priced not too much higher than the 8110.
Don't let the potent nostalgia fool you into thinking it's this or an expensive flagship. There are plenty of options.
The 8110 is a great, charming, nostalgic device that is a refreshing change from the glass rectangles that make up most modern phones.
But this is a device to keep in the draw for music festivals or in the car for emergencies. Or maybe even that digital detox you've always wanted to do.