Facebook Messenger enables adding more friends to voice and video calls
Facebook Messenger has introduced the ability to add extra people to voice and video calls without interrupting the conversation.
The social media giant said it was keen to correct the existing user experience in the chat app, which meant that if someone wanted to add a third person to a one-to-one conversation they would have to end the call and start a new group call to include everyone.
Now, users on both iOS and Android will be able to tap the screen and choose a new "add person" option on both voice and video calls and quickly introduce another friend or family member to the call.
Messenger product manager Sarah Morris said the aim was to make calls in the app easier and faster.
"Let's say you're chatting with your mom on a video call in Messenger to wish her happy birthday, and you want to add your sister and brother in to join the fun – we just made it super easy," she said.
"We're excited to share a small new feature that will hopefully have a big impact to make your video and audio chats easier and faster than ever.
"With the ability to add more people seamlessly to your calls, you can continue your conversation in the moment, just like if you were together in real life.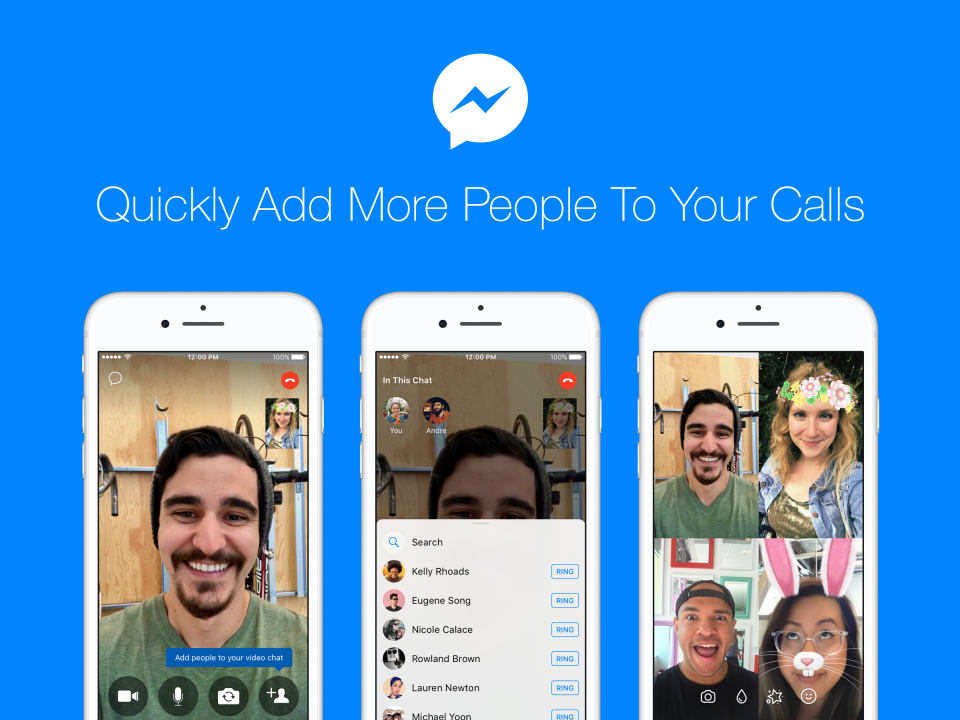 "Never again worry about skipping a beat when sharing your BFF's spontaneous karaoke performance on Messenger. Sharing moments like these is now a few quick taps away."
Having started life as an instant messaging extension of the main Facebook app, Messenger is now its own fully-fledged platform – something Facebook boss Mark Zuckerberg has outlined as an ambition for the app.
As well as calling capabilities, many businesses and publishers have chatbots in the app to enable consumers to more directly communicate with services.
The app also features its own Snapchat-like Story feature, and offers in-app single and multiplayer games. Streamlining the calling abilities of the app is another way to help Messenger stand alone.