Mario Kart is finally coming to your smartphone
Nintendo is bringing Mario Kart to mobile devices.
The Japanese gaming giant has confirmed the much-loved racing series will make the jump to smartphones sometime between April this year and March 2019, with a game called Mario Kart Tour.
Sadly, no details on what exactly the game will entail have been shared by Nintendo, but the franchise is one of the company's biggest.
First released on the SNES in 1992, the series has since become one of Nintendo's most popular.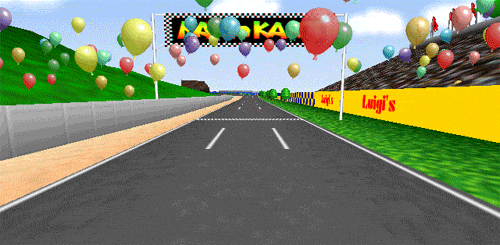 Nintendo has placed increased focus on mobile games in recent years, having launched its first handful of official titles from an extensive catalogue of games.
Mario himself has already made the jump to mobile in Super Mario Run, which debuted on the iPhone in 2016.
However it received mixed reviews because of the need for a constant internet connection and high price (£9.99) to unlock the full game.
As a result, initial reaction to the announcement of Mario Kart Tour has also been divided.
Mario Kart has also had recent success on the Nintendo Switch, where a port of existing game Mario Kart 8 Deluxe has sold more than seven million copies.
As part of a series of announcements, Nintendo also confirmed that its long-awaited online gaming service for the Switch will launch in September.
And Super Mario will also be getting his very own movie, which is being developed in partnership with the studio behind Despicable Me.