WhatsApp launches an app for small businesses to speak to customers directly
Messaging giant WhatsApp has launched a new app aimed at small businesses to help them communicate more quickly with customers by using the messaging platform.
WhatsApp Business is a free Android app which enables users to interact with customers through the service, rather than by email or another form of communication.
The tech firm said users can create a business profile for customers to find and get in touch with, as well as create quick reply templates to answer queries or confirm orders in a more timely fashion.
"People all around the world use WhatsApp to connect with small businesses they care about — from online clothing companies in India to auto parts stores in Brazil," the Facebook owned firm wrote in a blog post.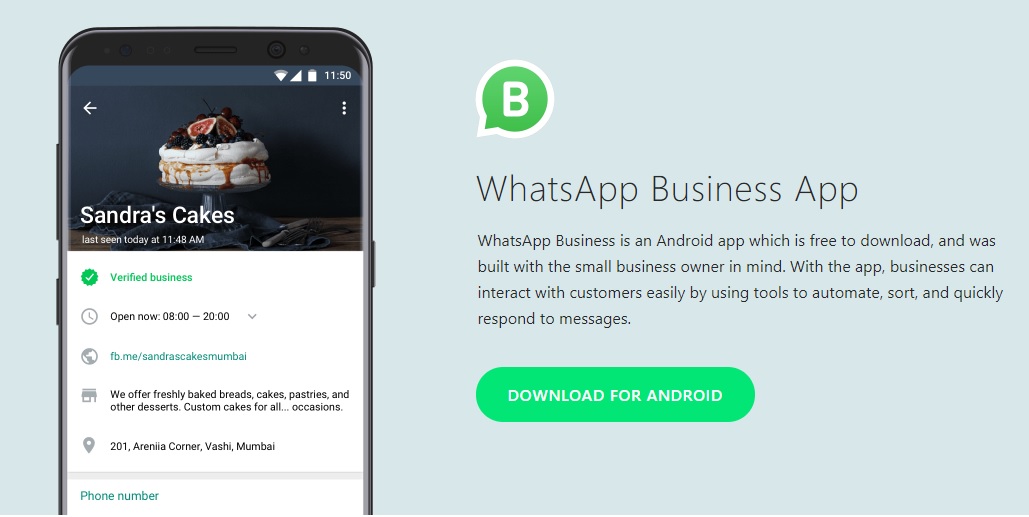 "But WhatsApp was built for people and we want to improve the business experience. For example, by making it easier for businesses to respond to customers, separating customer and personal messages, and creating an official presence."
The app is launching in the UK today, the company confirmed.
A similar system for quickly contacting businesses in a way normally meant for one-to-one chat is already being used on another Facebook-owned service, Messenger.
Here, chatbots – machine learning and artificial intelligence powered software – respond to customer messages in Messenger conversations, enabling users to get updates on delivery times and other services from a range of businesses.
WhatsApp is one of the world's largest social network platforms, with more than 1.3 billion active users.