Robotic strippers and intelligent toilets: CES day three round-up
Beyond the main halls of CES is where the tech on show tends to get a bit more outlandish, and frankly more bizarre.
In the Eureka Park start-up area and the halls of the Sands Expo and beyond, usefulness can sometimes make way for a pipe dream mentality, with a range of results.
Here's a look at some of the most interesting things we encountered on day three of CES 2018.
Robot strippers
Originally part of a project by British artist Giles Walker, two robotic, dancing strippers have made their way to the Sapphire Gentleman's Club in Las Vegas for CES week.
The two robots, made from scrap metal parts and complete with old CCTV cameras for heads, are able to dance on their attached poles, but also prompt questions about the rise of robotics and its ability to make its way into all aspects of human life.
If this is robotics in 2018, where are we going next?
Elucidator Sword
One for the super fans – a real life version of the Elucidator sword, carried by the main character from Japanese novel series Sword Art Online is on show at CES.
It contains more than 2,000 LED lights and comes complete with sound effects and voice activation technology.
The list of benefits is perhaps short, but it would certainly have an impact at your next fancy dress party.
Robomart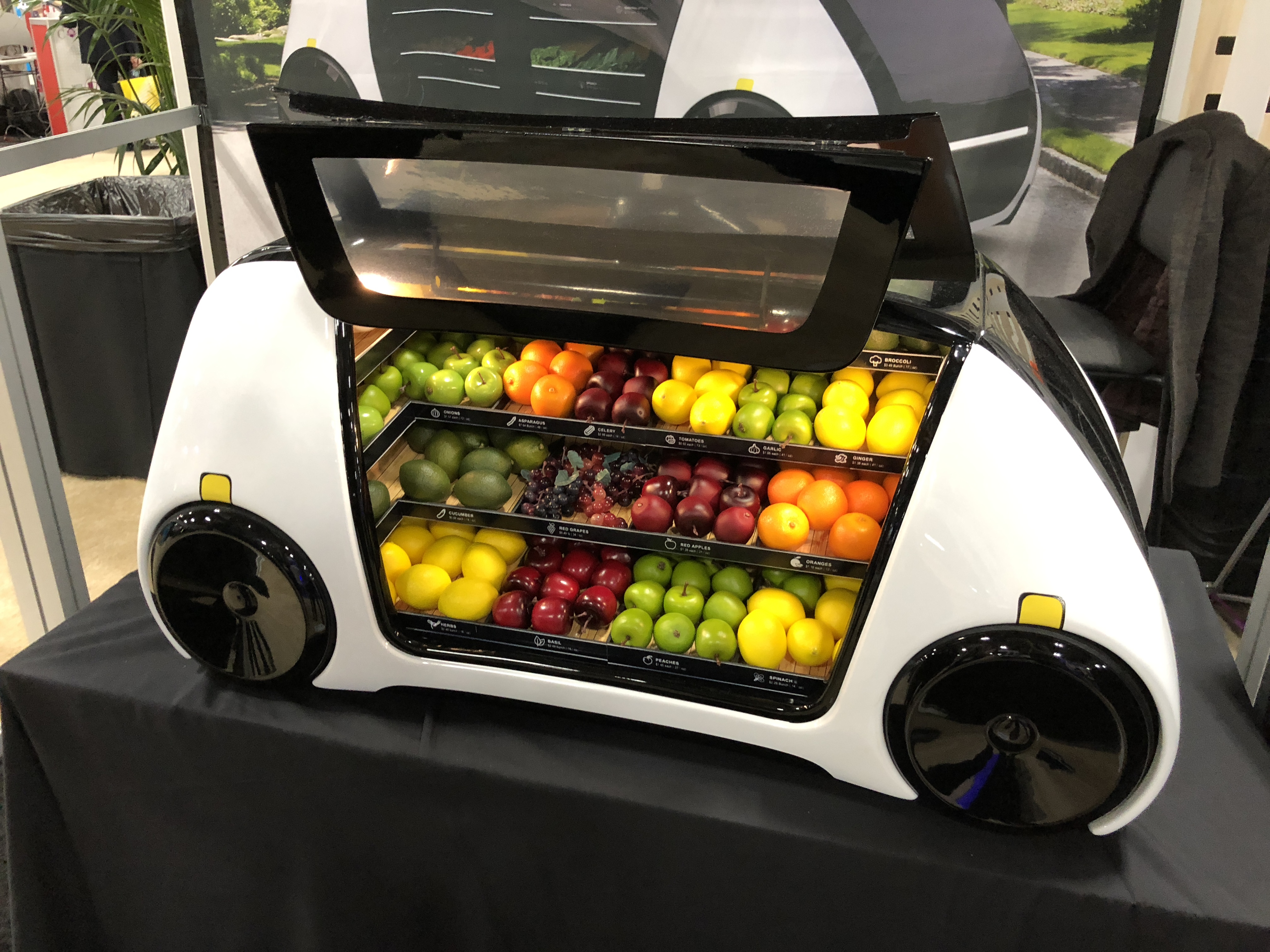 What if your local greengrocers or supermarket was on wheels, autonomous and could be summoned via an app?
That's what the Robomart is.
The vehicle in question is loaded with sensors and cooling systems to keep food safe and fresh.
The technology behind it is patent pending, but some tests are already taking place in California.
The intelligent toilet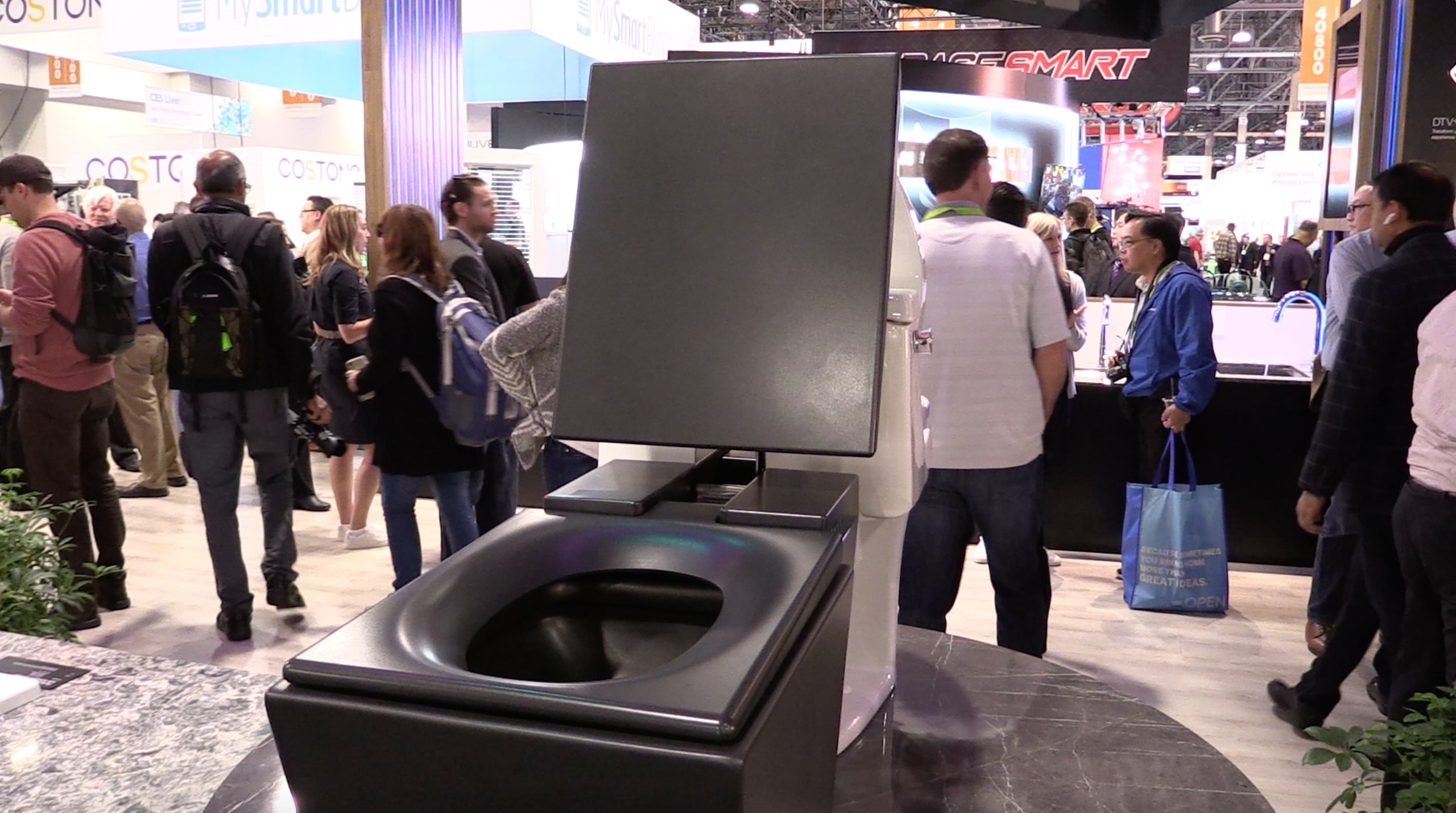 Haven't you always wanted a toilet that could play music? Or that had several different ambient light settings?
Such a thing now exists and it's called the Kohler Numi Intelligent toilet.
It has Bluetooth connectivity so users can play music through built-in speakers. It also has a heating system for comfort and motion-activated seat raising and closing. However it also comes at a cost: 7,500 US dollars.
The sleep robot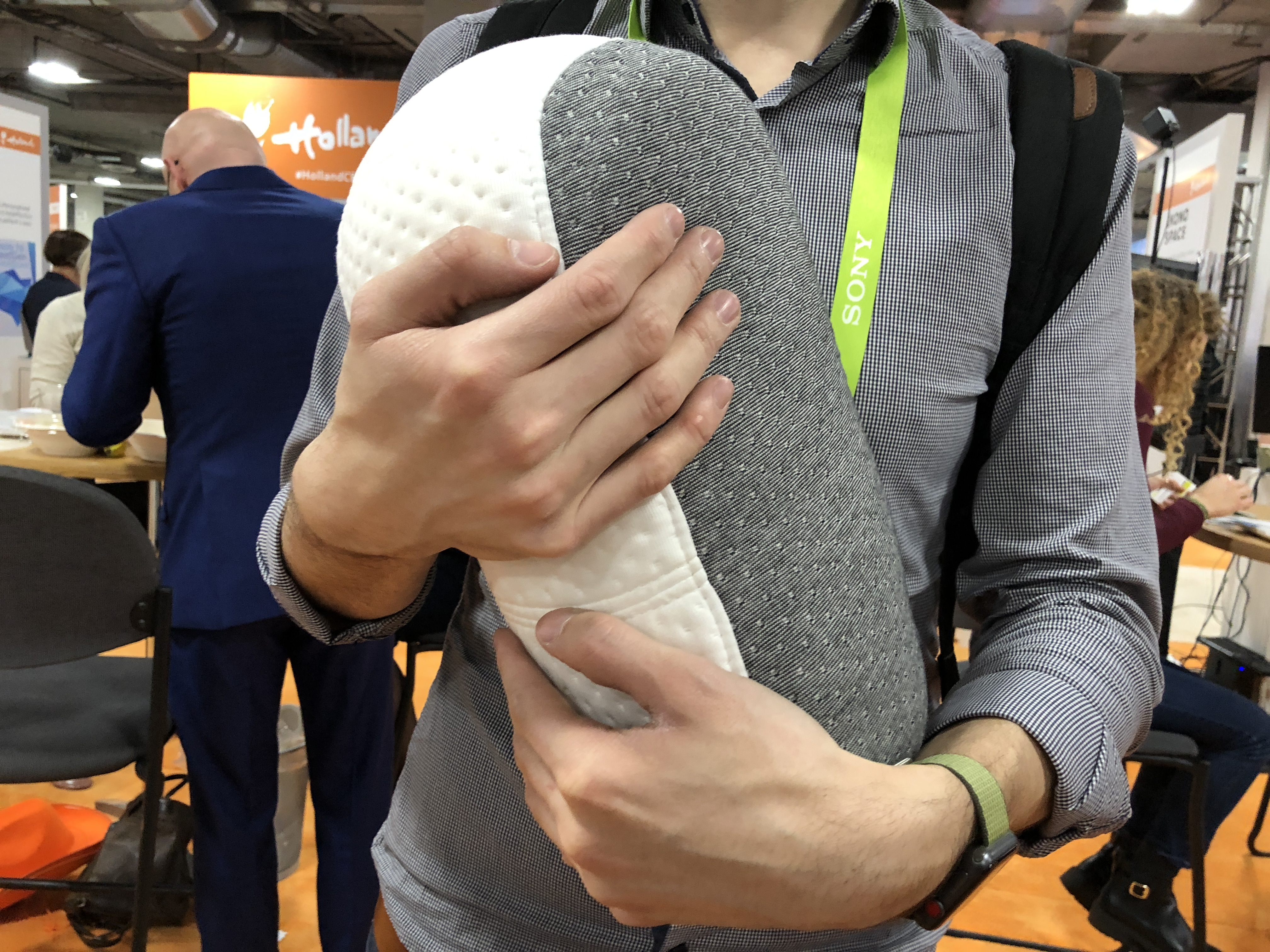 Each of us has a different method for attempting to get to sleep at night.
The Somnox is designed to mimic the soft embrace of another person sleeping, complete with the soothing sensation of being able to feel breathing – to aid rest.
The robot itself is actually small and soft, designed to be closely held and can be programmed to make different breathing motions, helping to regulate a user's own breathing and aid them in falling asleep more naturally.