LG's rollable TV is the pick of the futuristic displays at CES
As homes become smarter, the devices within them need to become more agile – and arguably no gadget at CES this year does that better than LG's new concept 4K rollable screen.
The 65-inch display is exactly the same as the Korean firm's other top of the line OLED display, except that it can roll itself up like a newspaper inside its display box.
With a press of the button the screen emerges from its minimal storage centre, fully rolling out in a matter a seconds.
Another press of the button and away it goes.
LG have done flexible displays before – but not to this size or resolution – which makes it a remarkable feat.
There are a couple of other nice touches to the rollable screen too, including a range of different viewing settings.
It can sink down when the content on screen is in a narrower aspect ratio so viewers can enjoy what they're watching without any black space, while another setting drops the screen even lower, leaving only a thin wide strip that displays smart home information, including music streaming controls.
It remains just a concept for now, but it shows plenty of promise.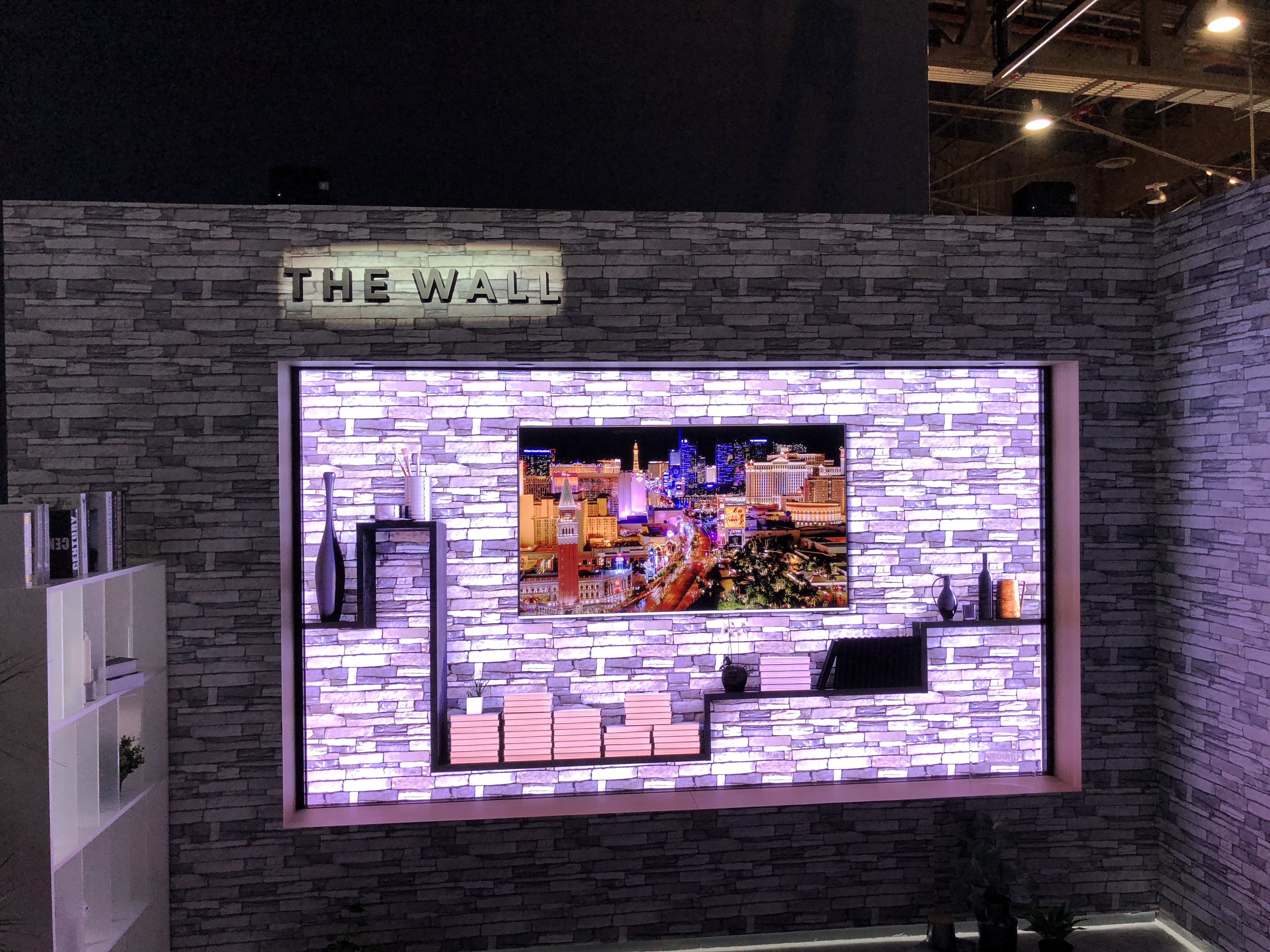 Agility is clearly a running theme among the TV giants this year – Samsung's own wow-factor CES TV reveal was The Wall, a huge 146-inch display that is modular.
This means the display can be customised to a size specification that suits the user.