CES day two highlights that weren't the dramatic power outage
On a day when the biggest story was a large section of the electronics at CES suddenly turning off, there was still plenty to see.
The tech show is now in full swing, with the thousands of exhibitors from the biggest names to the start-ups all fighting for attention.
Here's a round-up of the best things spotted on day two.
LG's OLED Canyon
The Korean firm is making a point about its flexible screen technology this year.
Having also unveiled a 65-inch rollable screen, the centrepiece of its CES booth is a canyon of OLED displays, winding and bending for 90 feet.
The firm says it's a demonstration of the customisable nature of its Open Frame displays, 246 of them are used in the canyon.
Nissan's 'mind control' car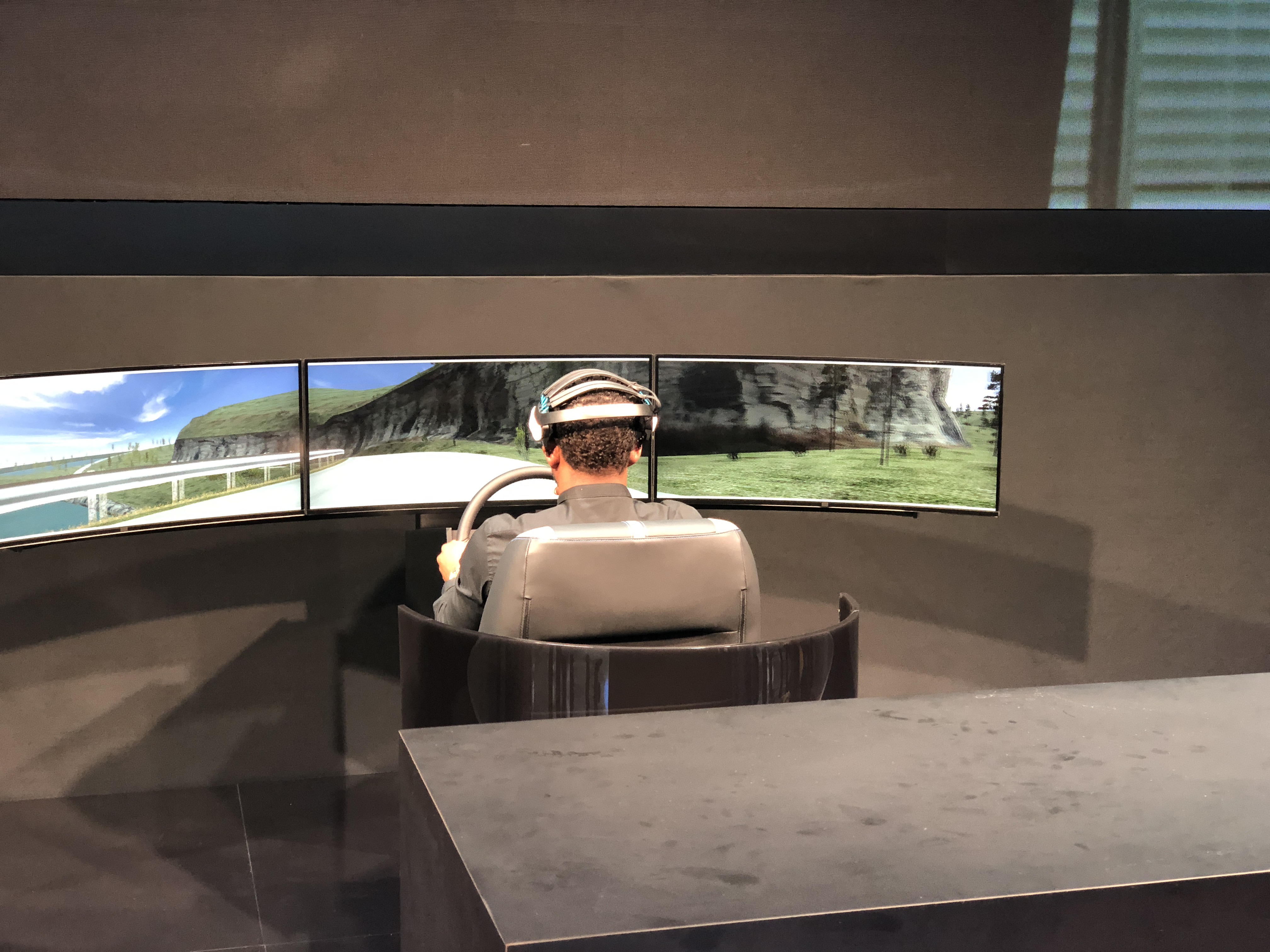 Announced before CES, but Nissan has now brought this concept to life, demonstrating the smart headset linked to a car that can pick up brain waves and react in kind.
The car firm calls the technology Brain-to-Vehicle, and says it can help improve reaction times by spotting signals that indicate movement – such as that which involves the steering wheel or pedals – before it happens.
When used in autonomous, it's also capable of sensing issues around comfort, adjusting the in-car settings in response.
Honda's robotic future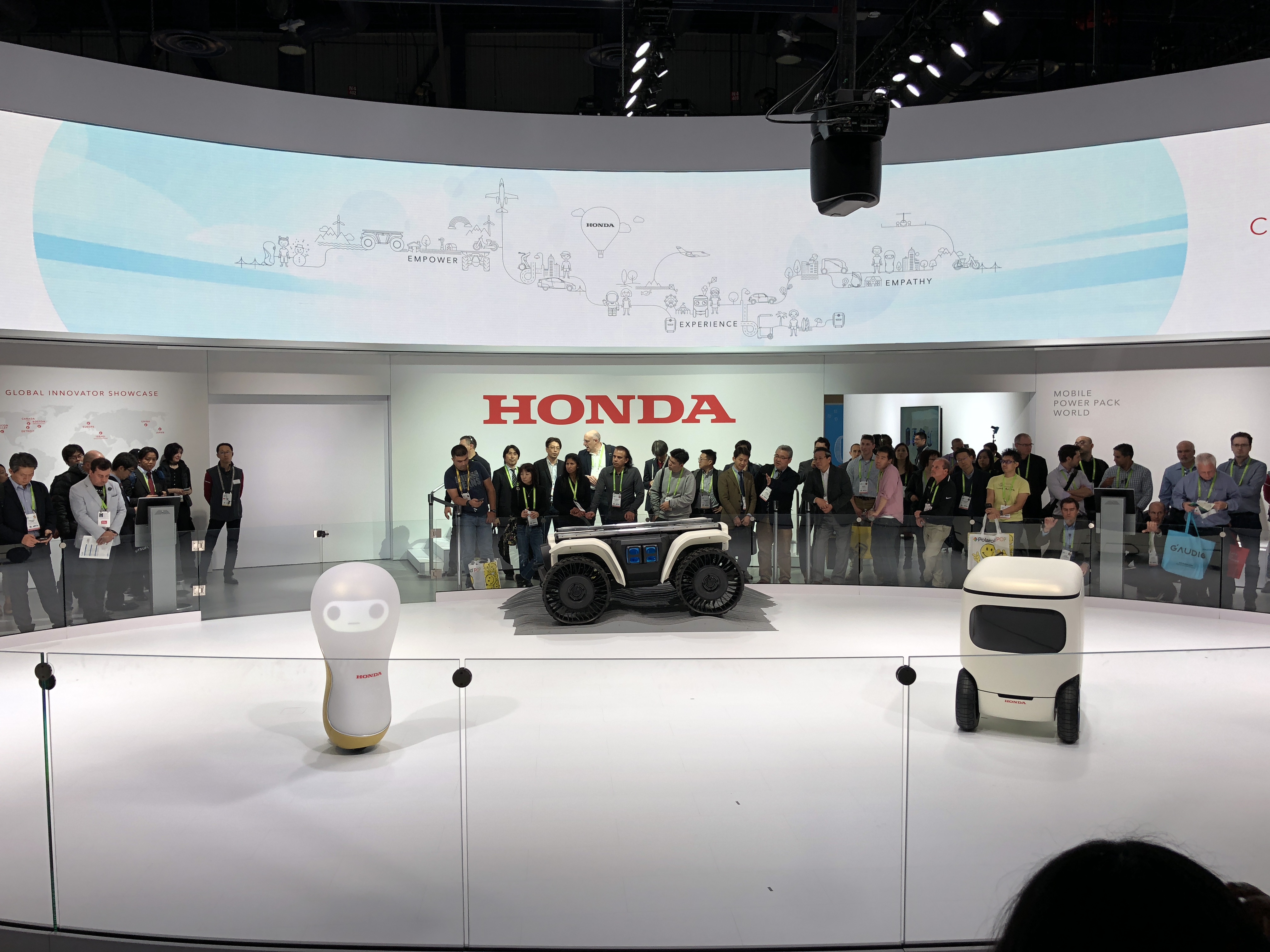 Service robots have been one of the biggest trends of this year's CES, and Honda has unveiled its own take on the idea with four concept bots for very different situations.
First up is the 3E-D18, an autonomous buggy of sorts that Honda calls a "workhorse", designed to help out in rugged terrain.
Next is the similarly lift and carry based 3E-C18, which has a less rugged look and Honda says is designed to be used indoors as well as out.
The 3E-B18 looks like a futuristic mobility scooter, and essentially it is, "empowering people to be mobile in a variety of situations" as Honda puts it.
Then there is 3E-A18 – the cute one of the group – and meant to be a personal companion offering empathy.
It even has soft exterior skin, which Honda says makes it ideal for a hug, if you feel the need.
Loctek Deskcise Pro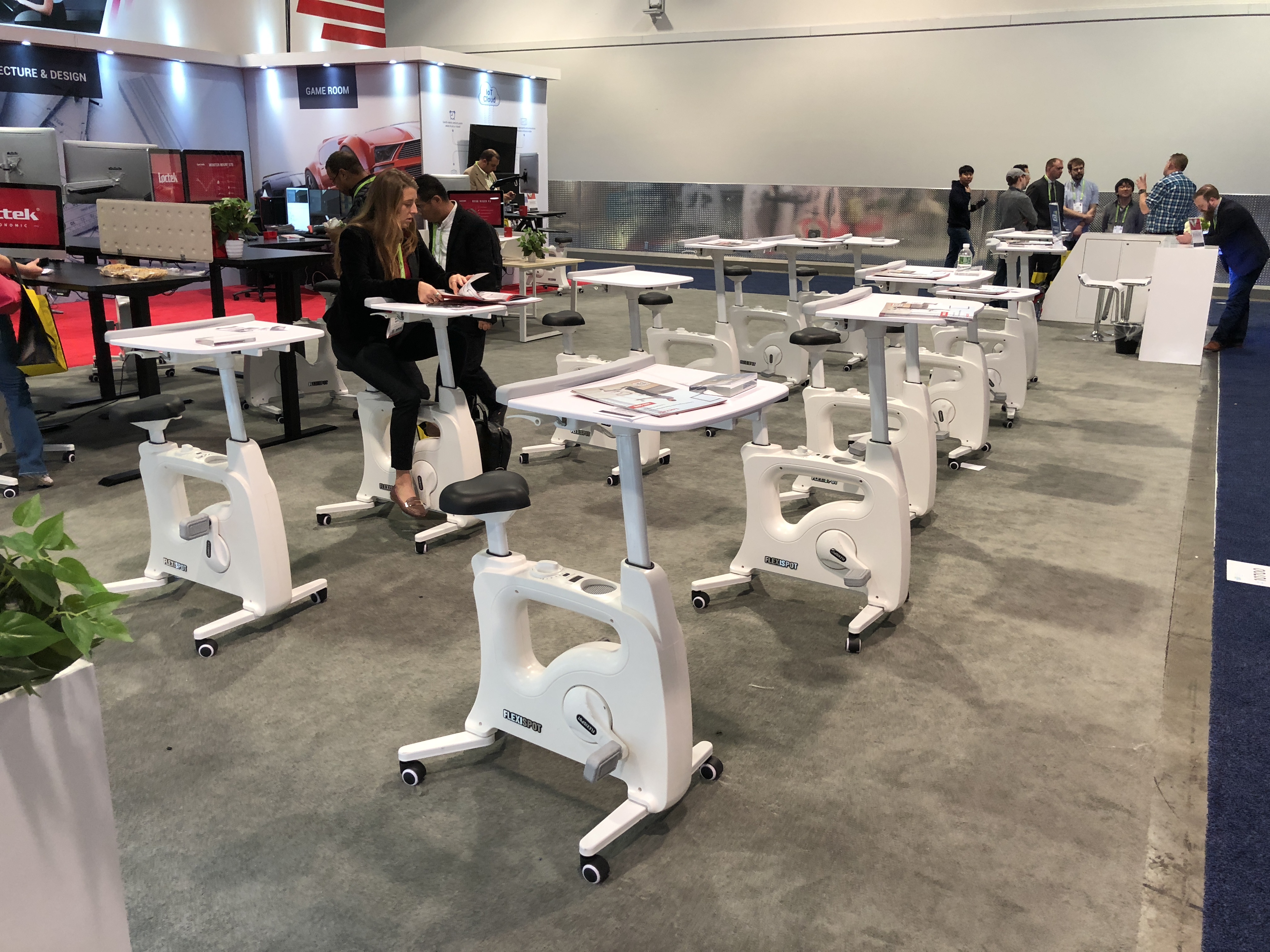 Standing desks and exercises while at our computers are becoming increasingly popular as workers become more health and well-being conscious.
One firm at CES is taking this even further by combining a desk with an exercise bike.
The result is the Deskise Pro V9.
It ticks all the key boxes on both sides of the coin, the desk itself is large enough to hold a laptop, while there's a small display to keep track of your exercise as you pedal.