Here's why you might now get a warning if you search for animal selfies on Instagram
Taking a selfie with a wild animal and uploading it to social media may seem like a harmless thing to do.
But this trend is fuelling a rise in wild animals being snatched by irresponsible tour operators, according to the World Animal Protection (WAP) charity.
To raise awareness on this issue WAP has collaborated with Instagram to ensure users searching for terms like #slothselfie or #lionselfie will be presented with a warning.
It reads: "Protect Wildlife on Instagram: Animal abuse and the sale of endangered animals or their parts is not allowed on Instagram.
"You are searching for a hashtag that may be associated with posts that encourage harmful behaviour to animals or the environment."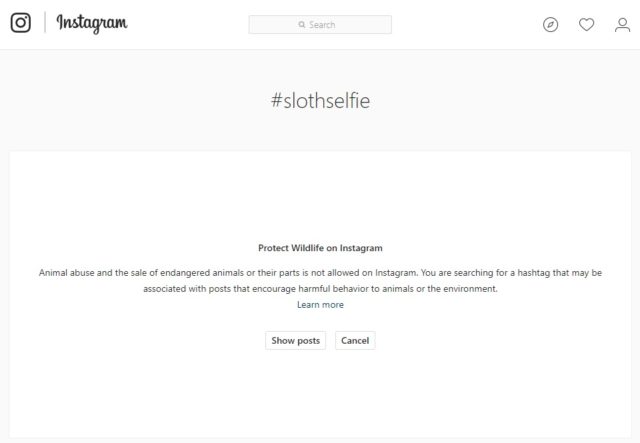 Searches for selfies with other animals, including koalas, tigers and cheetahs, also provoke the warning.
The message is a response to research conducted by WAP that shows a 292% increase in the number of wildlife selfies posted on Instagram since 2014.
According to WAP many of the animals who tourists take photos with are stolen from their natural habitat and are then kept in cramped conditions and passed around from tourist to tourist, causing them extreme stress.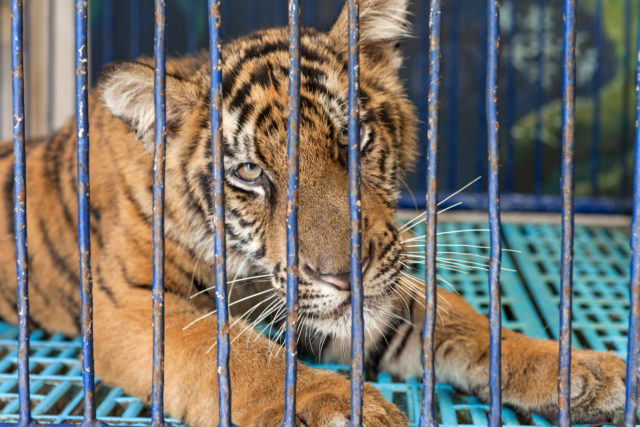 WAP chief executive Steve McIvor said: "We congratulate Instagram on taking this important step towards educating its users about wild animals that are suffering for selfies. The reality is these wild animals are suffering terribly, both in front of and behind the camera.
"Wild animals are being taken from their mothers as babies and secretly kept in filthy, cramped conditions or repeatedly baited with food causing severe psychological trauma just so tourists can get photo."
It comes after the charity launched a Wildlife Selfie Code for tourists to learn how to take a photos with wild animals without fuelling cruelty.