Uber is working with Nasa to build and test flying cars
Uber has signed a deal with Nasa to develop new autonomous aircraft that could be used by the ride-sharing firm to begin testing their uberAIR programme.
The US start-up wants to begin demo flights of an app-based, on-demand fleet of unmanned aircraft by 2020 and has now revealed Los Angeles is the second US city, after Dallas, where the firm hopes to run these demos.
Speaking at Web Summit in Portugal, Uber's chief product officer Jeff Holden said: "We are bringing uberAIR to Los Angeles in no small part because Mayor Garcetti has embraced technology and innovation, making LA a hub for the future.
"In this case, technology will allow LA residents to literally fly over the city's historically-bad traffic, giving them time back to use in far more productive ways, whether more leisure time with friends and family or more time to work.
"At scale, we expect uberAIR will perform tens of thousands of flights each day across the city – at those levels, all the time savings will have a noticeable positive impact on the region's economy.
"By the time the Olympics come in 2028, we believe Los Angeles residents will be making heavy use of UberAIR, showcasing one of the most advanced urban transportation systems to the world, and because uberAIR is all-electric from day one, it will have a net positive impact on the environment."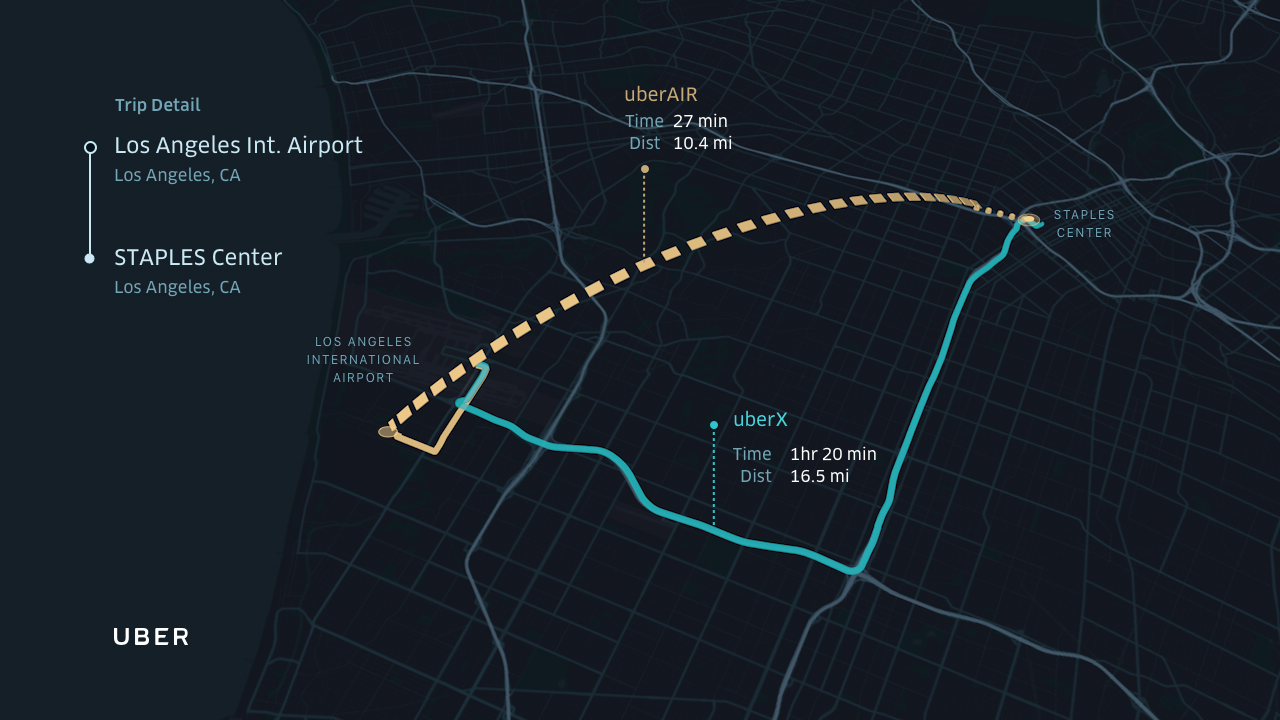 Earlier this year, Uber first unveiled its plans for air-based versions of its pick-up service, using vertical take-off and landing aircraft (VTOL) to pick up and drop off passengers from new Uber Skyports that could be placed on the roofs of buildings or elsewhere.
Known as Uber Elevate, the aim of the overall project is to cut congestion in urban areas by making use of the skies above them.
On the new Space Act Agreement with Nasa, Holden said: "This Space Act Agreement paves the way forward for Uber to collaborate with Nasa on the development of next-generation airspace management technology.
"uberAIR will be performing far more flights over cities on a daily basis than has ever been done before. Doing this safely and efficiently is going to require a foundational change in airspace management technologies.
"Combining Uber's software engineering expertise with Nasa's decades of airspace experience to tackle this is a crucial step forward for Uber Elevate."