Sainsbury's one-hour delivery service expands across London
Sainsbury's has expanded its app-based one-hour grocery delivery service to more than 70,000 new postcodes across London.
The Chop Chop service, which the company developed and tested in Wandsworth before rolling out between Wimbledon and the West End has now extended to a range of new areas across Zone 1 and 2.
Customers in Barnet, Camden, the City of London, Ealing, Hackney, Hammersmith and Fulham, Islington, Kensington and Chelsea, Lambeth, Southwark, Tower Hamlets and Westminster can now all use the Chop Chop app to order up to 25 items for delivery.
The service offers an alternative to Amazon's own Prime Now household and every day item delivery – and like Amazon, Sainsbury's charges a flat fee for delivery of £4.99.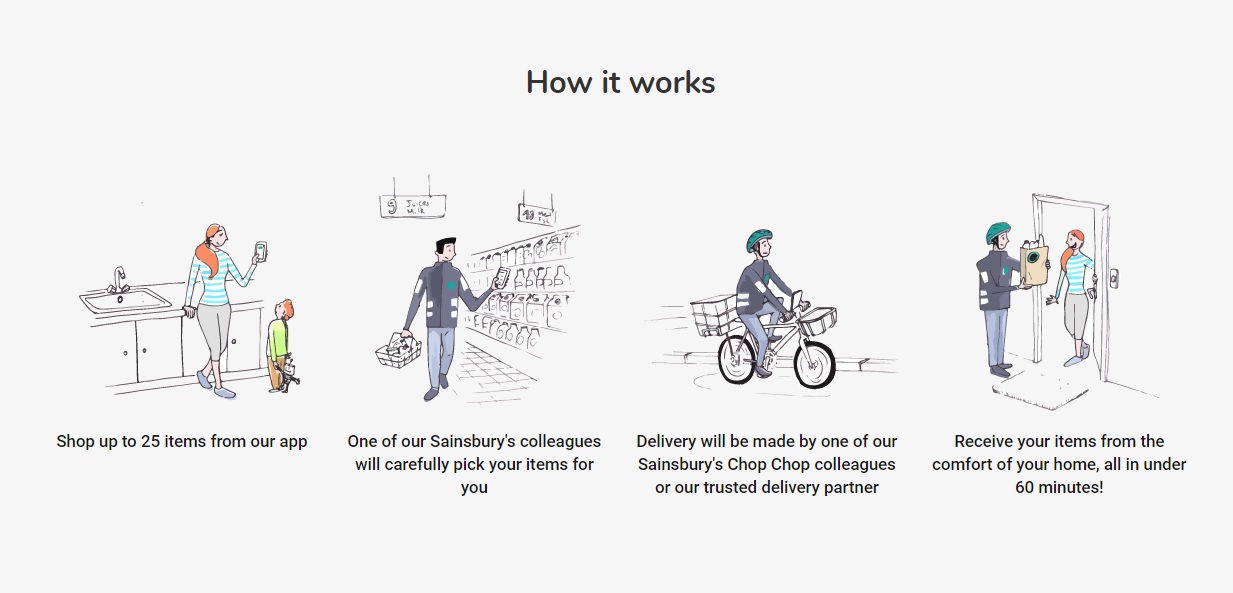 The rivalry between Amazon and the brick and mortar supermarkets has been steadily intensifying, with further sparks in recent months following the revelation that the tech giant is trialling a physical store, one that is checkout-free, at its Seattle headquarters.
Many of the supermarket chains have embraced online delivery in an attempt to fight off the increased competition from Amazon.
The tech firm is also testing its Prime Air drone-based delivering service in Cambridgeshire.