The C64 is back in miniature form as the 80s revival continues
The Commodore 64 is making a return as the fully licensed C64 Mini thanks to Retro Games.
The new version is a "tiny but perfectly formed 50% scale replica of this much-loved machine".
It follows a plethora of 80s revivals in movies, TV and gaming.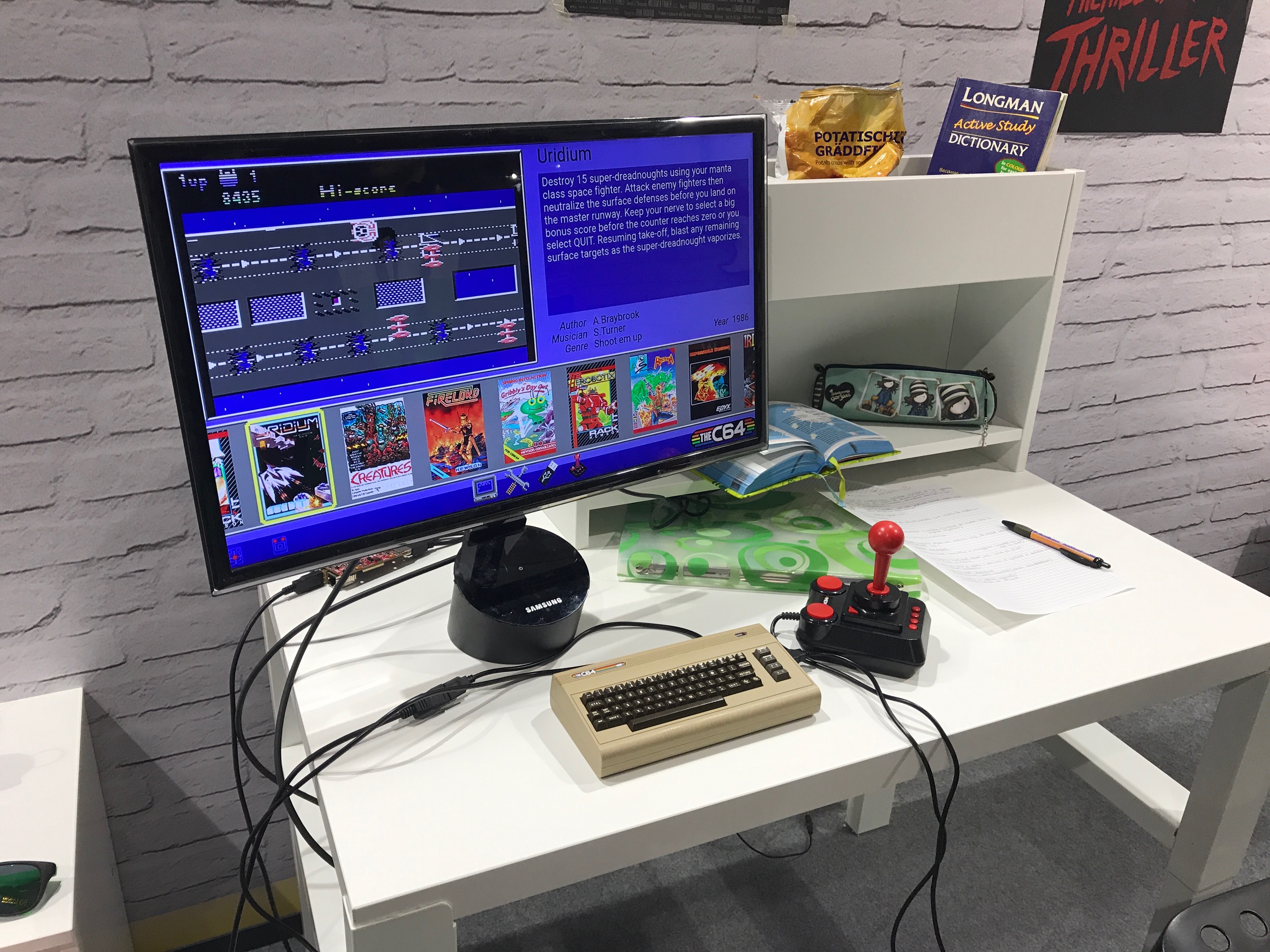 Players have already been able to relive their childhood with the SNES Mini and the Ataribox.
Now there's the C64 Mini, a replica of one of the 80s' bestselling home computers.
"We are delighted to be able to bring back some of the most loved retro games ever, on one of the most successful formats of all time," said Paul Andrews, Retro Games' managing director.
"The C64 Mini is a reimagining of the classic C64 computer and the first in a planned series of products on the way."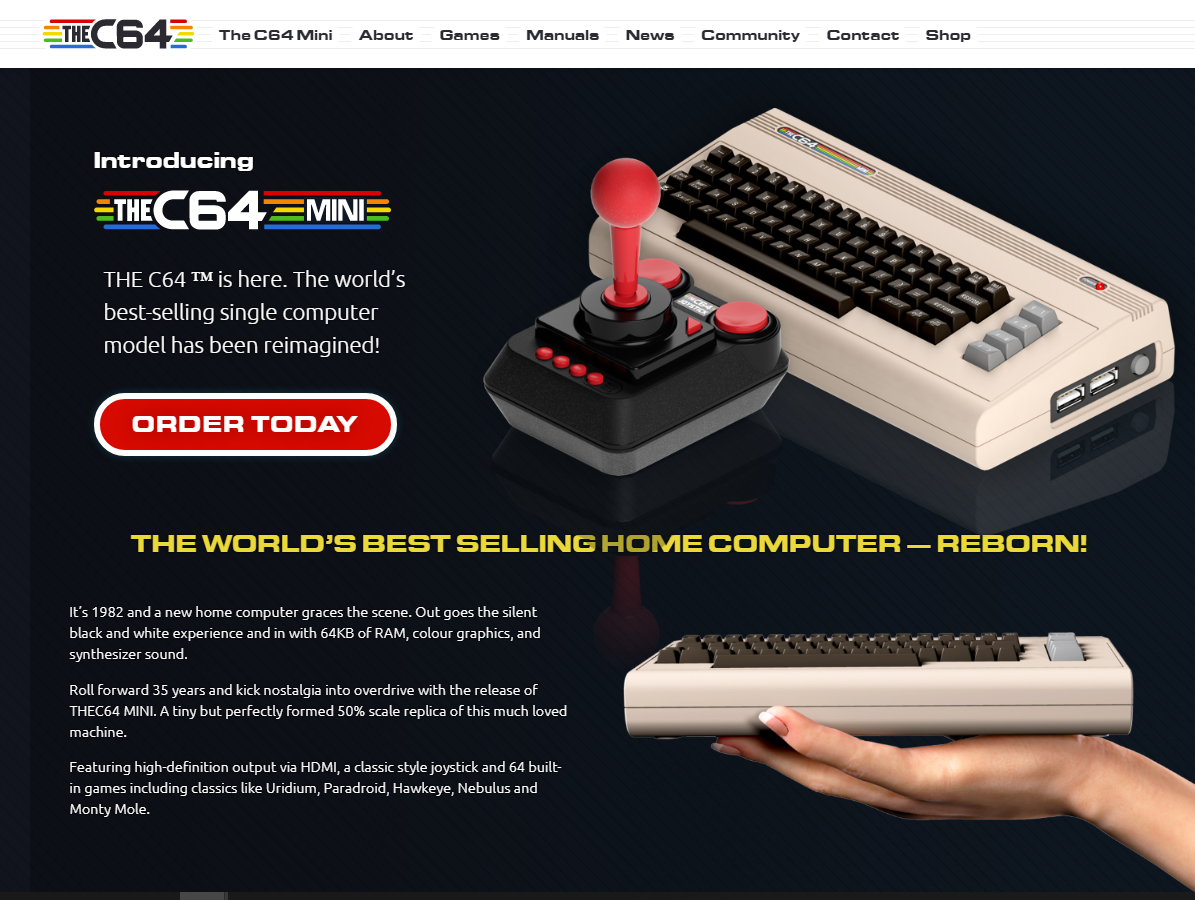 The computer won't be around in time for Christmas. Instead the C64 Mini will be one for the 2018 wish list.
It is expected to sell for £69.99 and will come with pre-installed games including AlleyKat, Impossible Mission, Paradroid and Hawkeye.
The C64 connects directly to a TV via HDMI and comes with a joystick but a keyboard can be plugged in so players can type in commands.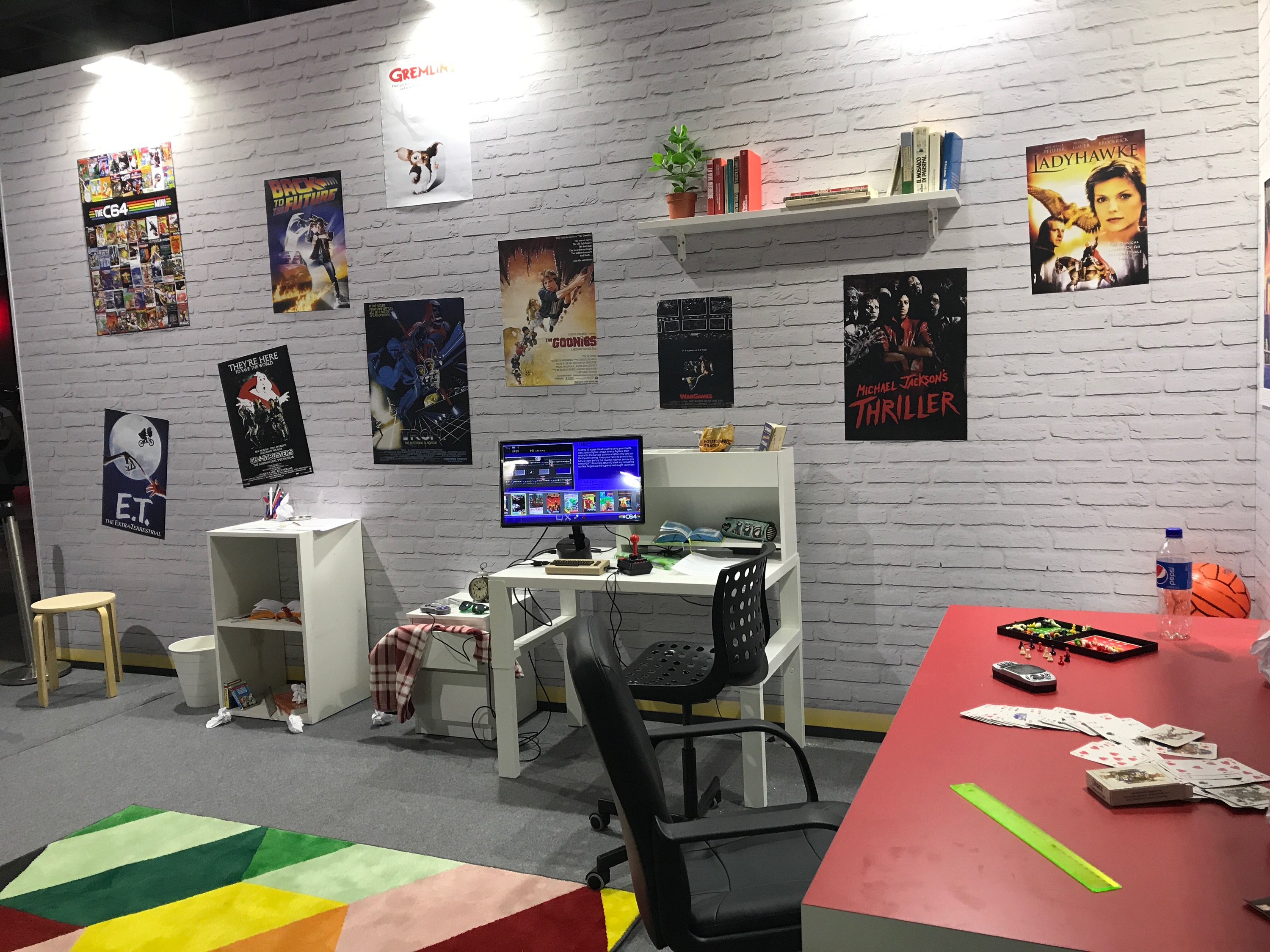 But it's not all about retro, the games now come with the ability to save.
Manuals for the pre-installed games will be added to the launch website thec64.com soon.
The site also has a forum for gamer discussion.
The original C64 launched in 1982 and sold millions of units worldwide.