The new cellular Apple Watch will not work with roaming overseas
The new Apple Watch Series 3, which has cellular capabilities to make independent calls for the first time, will not work on mobile networks overseas, it has emerged.
According to the small print on Apple's own product pages, data roaming is not supported on the new device outside the network coverage area of the country the Watch is bought in.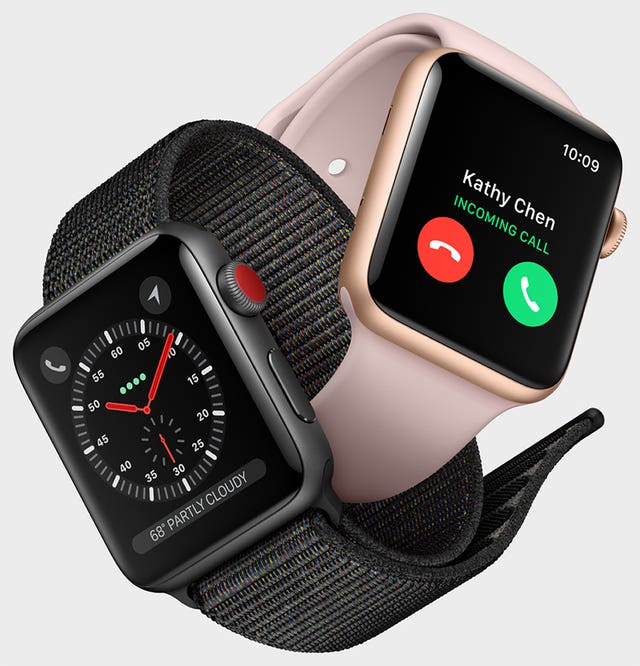 The Watch, unveiled at Apple's live event last week, contains hardware that supports a 4G data connection for the first time, meaning it can be used to make and receive calls, send messages and stream music without being linked to a connected iPhone.
However, this restriction means the £399 device – which is launching as an exclusive on EE in the UK – will only be able to use independent data within its home country and not when overseas.
For UK users, this includes within the EU – even though roaming charges were removed in June following an EU law change.
When taken overseas, the Watch will instead revert to the system currently used by the Series 1 and 2 smartwatches – connecting via its partnered iPhone.
EE's own community support page also confirmed the Watch's lack of overseas roaming support – a member of the network's community support team told a customer: "Unfortunately roaming is not available on the Apple Watch Series 3 (4G) plan."
Similar accounts have also been seen on the forums of both Apple-focused site Macrumors and Reddit, where Apple support representatives have allegedly confirmed the roaming status to members who queried it.
Apple has not commented on the feature set-up, and it remains unclear as to why roaming is not supported – the restrictions could be related to the mobile networks of each country, or the Watch hardware itself and the number of cellular frequencies it can support.
The new Watch goes on sale alongside the iPhone 8 and 8 Plus on September 22, with Apple's other big announcement, the iPhone X, following in November.