Give your ears a workout with this audio Space Invaders-like game
A sound-based computer game in which users shoot at invisible aliens and spaceships based on noises alone has been launched.
The utterly addictive Panning Challenge from SoundGym is actually a tool to help music producers and audio engineers tune their ears to where sounds are coming from in the stereo field.
But for anyone else it's like an aural version of classic caper Space Invaders.
Once a headphone-wearing gamer clicks play, the invisible aliens fall down the field of play.
The only clue to their location is their beeping.
Players point their mouse to shoot the alien and only have a few seconds to make a decision.
The game wants absolute precision, so click too far left or right, and the alien will continue to its landing point.
The alien reveals its location once at the bottom of the screen allowing players to also judge their guess.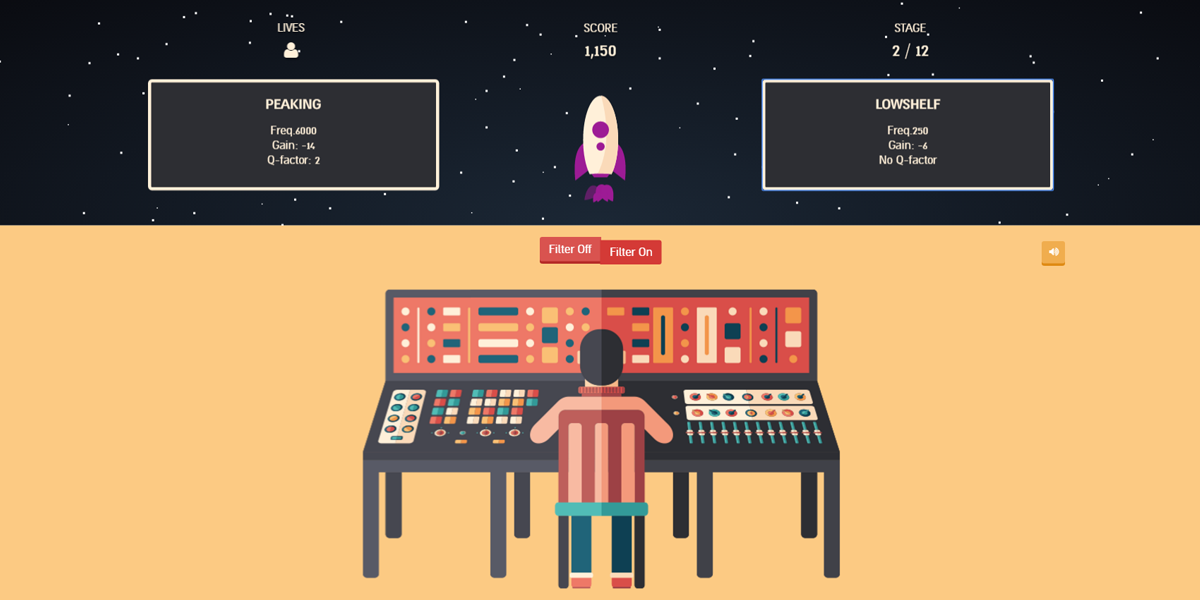 To start, players have three lives but can receive a bonus life if they manage to hit a beeping yet invisible spaceship as it travels across the screen.
By registering, players receive five game passes without having to sign up to the full SoundGym, which has a plethora of games and more for ear training.
Users are also rewarded with extra plays for sharing the game via social media and email.
Anyone who strikes down at least 25 aliens will be entered into a competition to win Adam A5X Studio Monitors. The contest ends on September 28.
The game can be played on SoundGym. Beep-beep-de-be-beep. Have fun.