Could a bike lock that stops cyclists from using their phone help prevent road accidents?
A Dutch telecom company has developed a bicycle lock that also blocks the user's mobile network in a move aimed at stopping riders from using their phones while travelling.
The lock is controlled by an app and blocks the KPN cellular network when the bicycle is unlocked.
The app stops calls as well as beeps and buzzes that alert users to new messages.
According to the Dutch Traffic Safety Association in the Netherlands, the "Safe Lock" is expected to go on sale by the end of the year for around 100 euro (£87).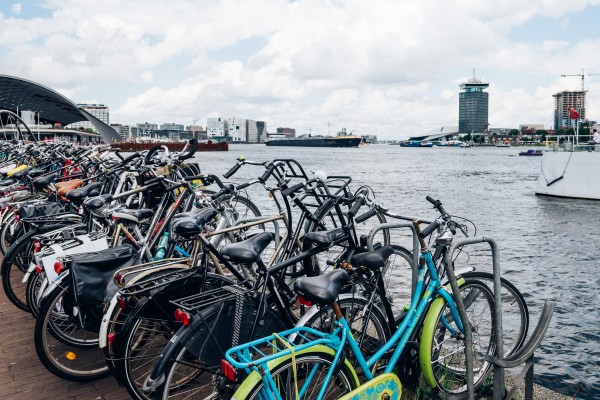 The cyclist's phone can only be used to call emergency services when the bike is unlocked.
While it allows the users to listen to music stored on their phone, the app does prevent cyclists from streaming content.
Once the bike is locked via the app, the cellular network will work again.
The Dutch Traffic Safety Association said one in five bicycle accidents involving children was caused by smartphone use.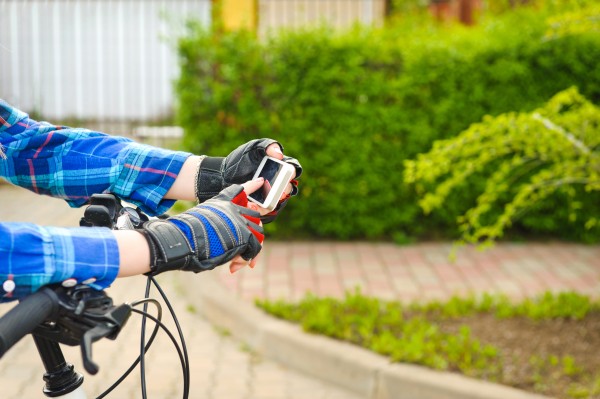 KPN spokeswoman Victorina de Boer said the combination of a network-blocking app and lock was a world first.
"If you want to assure yourself of not being disturbed by notifications which can take away your attention from the traffic around you, then this is a good solution," De Boer said.
The lock initially will be only for KPN clients but De Boer said the company was open to "working together with other providers on this".
The app and lock will initially be available for Android phones, but De Boer said KPN was also is looking into the possibility of an iOS version for Apple devices.