EE's official Glastonbury app is back to help you plan your festival
Impatient Glastonbury ticket holders can start their festival planning in earnest – the 2017 official app from EE is now available on iOS and Android.
The free app operates as the official guide to the festival – including line-up and stage information – but this year has added Apple Music integration for the first time.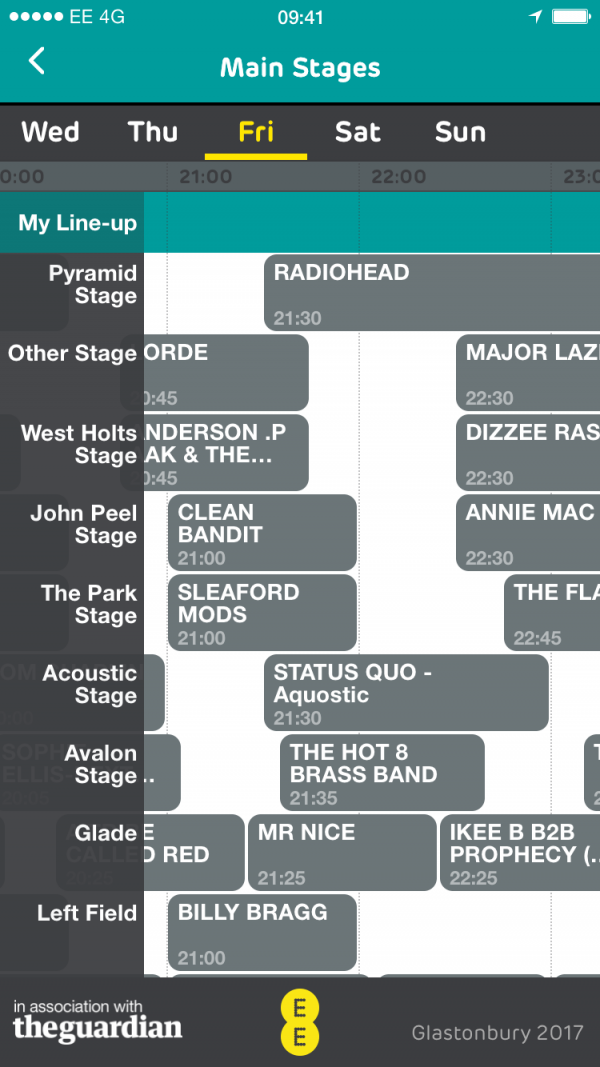 From within the line-up section, users will be able to listen to tracks from artists appearing at the festival.
The aim, EE says, is to enable users to stream music from artists on the line-up to help decide who they should see.
Key features from previous years of the app are back – including the interactive map, which enables users to drop a pin on a map of the site and share it with friends to help find each other.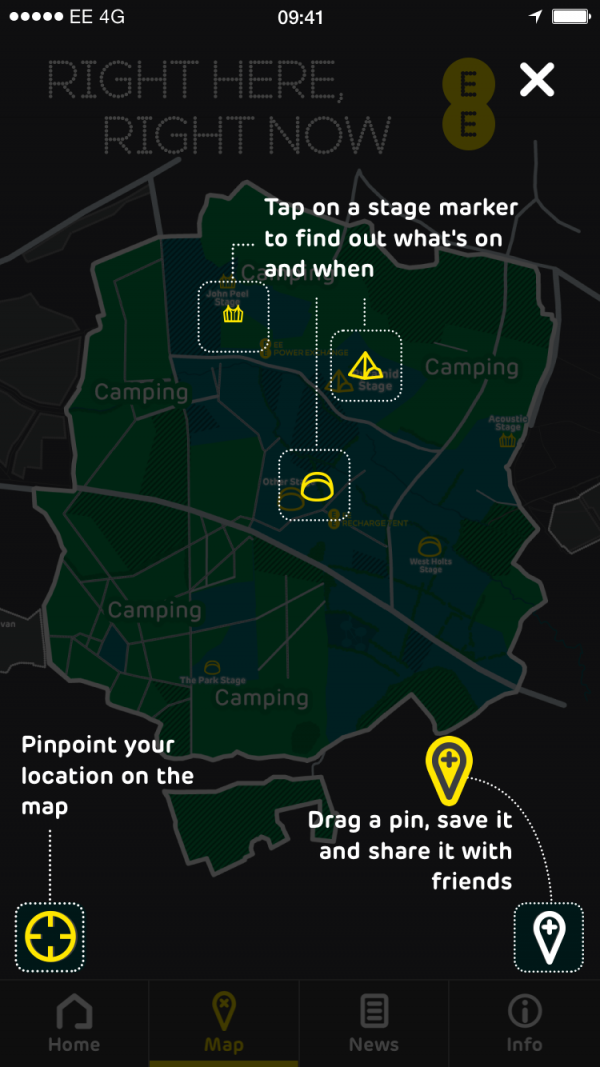 EE says more than 40,000 pins were dropped in the app in 2016.
The app also contains a news feed offering live updates from the festival itself, including news on traffic and surprise acts.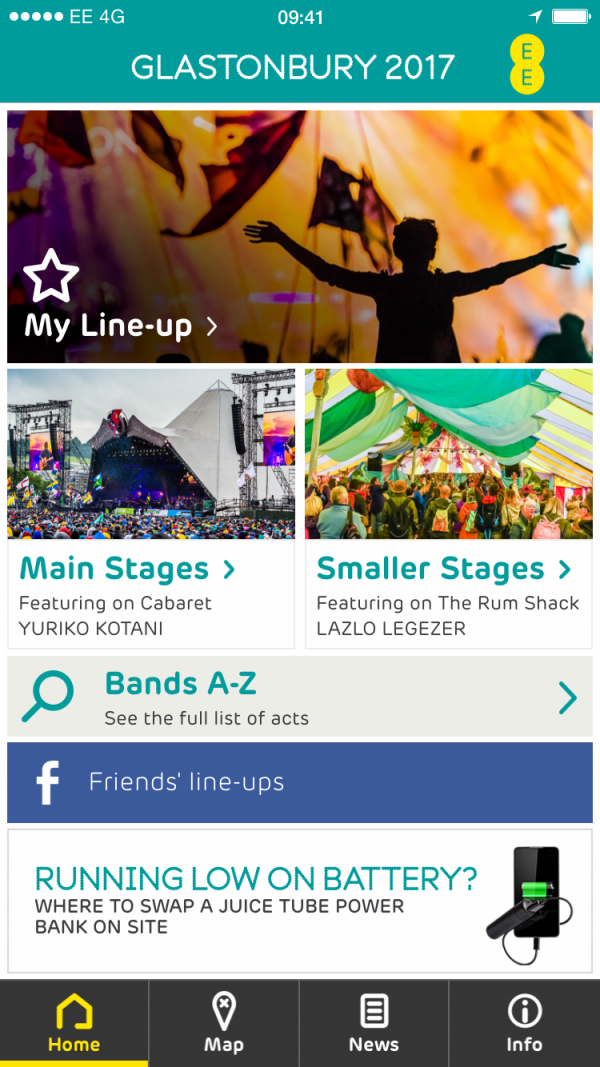 A personalised line-up feature enables users to build their own schedule over the weekend, which is this year being headlined by Foo Fighters, Radiohead and Ed Sheeran.