The first Far Cry 5 story trailer shows a cult takeover of modern day Montana
The first full trailer for Ubisoft's Far Cry 5 has been released, confirming the American setting for the first time.
The trailer confirms, as anticipated, that the game will focus around a religious cult terrorising a county in Montana.
The setting and story has already caused controversy among some in the industry, coming at a time of strong political and social divide in the US.
Publisher Ubisoft has also revealed some first details about the game.
"Welcome to Hope County, Montana. When your arrival incites the cult to violently seize control of the region, you must rise up and spark the fires of resistance to liberate a besieged community," the game's blurb says.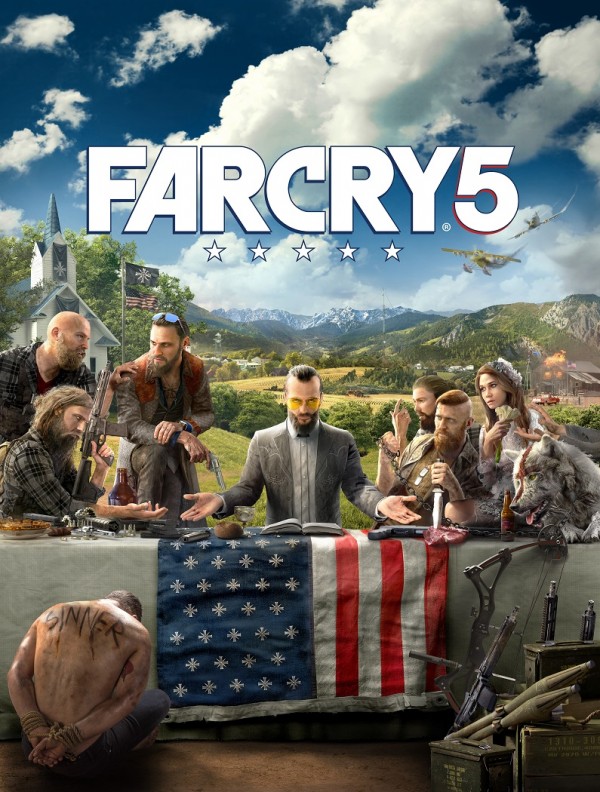 "Freely explore Hope County's rivers, lands, and skies with the largest customizable weapon and vehicle roster ever in a Far Cry game.
"You are the hero of the story in a thrilling world that hits back with every punch, and where the places you discover and the locals you ally with will shape your story in ways you'll never see coming."
From the trailer and a trio of "first detail" videos, the premise of the game appears to pit the player against this armed cult – led by Joseph Seed – as members of a resistance.
The three videos show the resistance from different perspectives – it appears the three characters introduced will be allies to your as-yet unseen main protagonist.
Ubisoft also hints at the game being completely open world, with players able to "tackle the world in any order you choose".
More information is expected to be revealed at E3 next month, but the announcement trailer did confirm a release date at least – Far Cry 5 is scheduled to release on February 27 next year.