A British inventor has built an Iron Man-like flight suit
A British inventor with a quest to become the real-life version of Marvel's Iron Man has unveiled a flight suit that enables him to fly like a super hero.
Entrepreneur Richard Browning and the company he founded, Gravity, have designed, built, tested and now filed a patent for a piece of human propulsion technology that uses body mounted miniaturised jet engines and an exo-skeletal suit to make a new version of manned flight possible.
The suit, known as Daedalus, has been developed over the last year and uses arm and back-mounted engines to provide lift and enable the wearer to effectively levitate just off the ground.
It has already drawn comparisons with Tony Stark's Iron Man suit from the Marvel comic books and movies, where the fictional engineer builds his own powerful exosuit that enables him to fly.
Gravity now says it will open commercial flights for private and public events, beginning next week.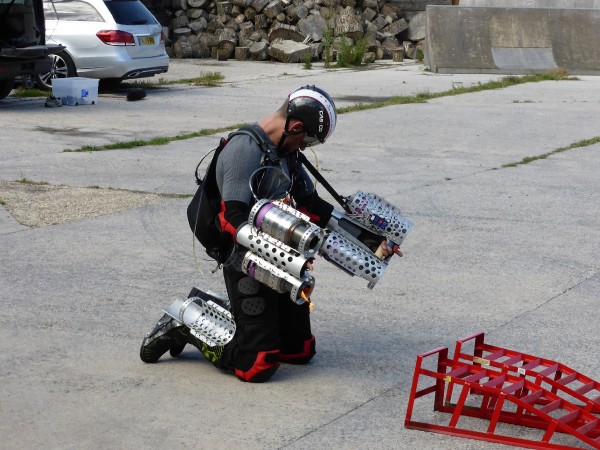 "This is a momentous point in aviation history," Browning said of the invention.
"Daedalus is simply the beginning of a core technology that has endless potential in aviation, commercial and entertainment applications.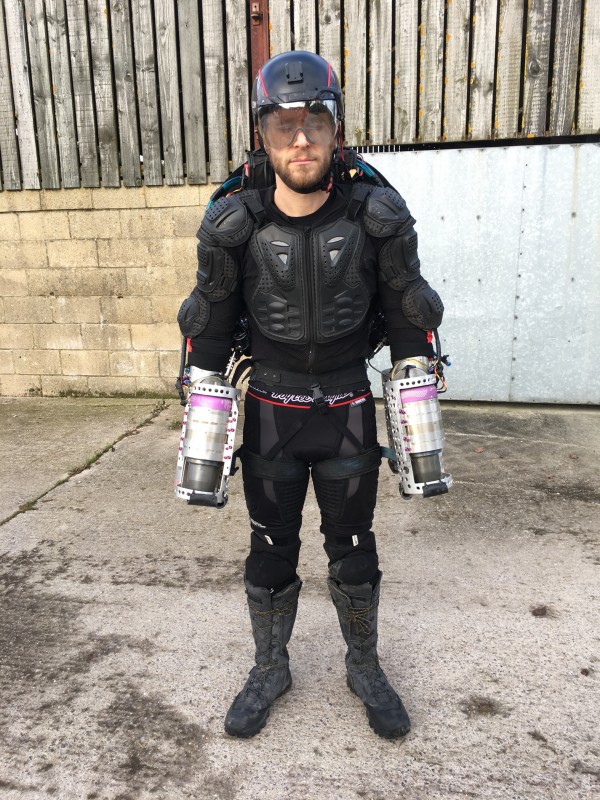 "I have aeronautics in my blood. My grandfather instructed on WW2 Hurricanes, and the other was Chairman of Westland Helicopters. My father was an aeronautical engineer and an innovator, too.
"We've already had a few comparisons to Tony Stark, but this is real-world aeronautical innovation. We are serious about building a world-changing technology business. We stand at the very beginning of what human propulsion systems will do.
"It's at the same point as the mobile phone was in the early to mid-80s or the internet of the early 90s – and I have to say, it's phenomenally exciting."