Weight loss jab 'significantly' improves blood sugar in diabetics, study finds
Weight-loss jabs can help people with type 2 diabetes control their blood sugar in the long-term, a study has found.
Semaglutide, sold under the brand names Wegovy, Ozempic and Rybelsus, has been hailed as a potential "game changer" in tackling obesity, but can also "significantly" improve blood sugar control and weight loss in diabetics for up to three years, researchers said.
Researchers said the effectiveness of a once-weekly dose of semaglutide to treat type 2 diabetes has been "demonstrated in randomised controlled trials", but long-term data has "been lacking".
According to Diabetes UK, 4.3 million in the UK are living with diagnosed diabetes, about 90% of which are type 2.
According to NHS England, the health service spends about £10 billion a year treating the condition, which is caused when the body has problems producing insulin.
A team from Maccabi Health Services retrospectively analysed data on the use of semaglutide in 200,000 patients from the Maccabi diabetes registry.
They found 23,442 eligible patients who used at least one prescription for semaglutide jabs between August 2019 and December 2022 and had one blood sugar control measurement (HbA1c) 12 months before and six months after starting treatment.
Before being prescribed semaglutide, 30% of patients were treated with insulin and 31% were treated with another drug from the weight-loss jab family, known as glucagon-like peptide-1 receptor agonists (GLP-1 RA).
Six months after starting on semaglutide, patients lowered their HbA1c by an average of 0.77% (from 7.6% to 6.8%) and reduced their body weight by an average of 4.7 kg (from 94.1 kg to 89.7 kg).
The reduction in weight and blood sugar was more pronounced in those who had never taken semaglutide.
A follow-up after two years found HbA1c and body weight fell by an average of 0.76% and 6.0kg respectively, while at three years they were down by 0.43% and 5.8kg.
The National Institute for Health and Care Excellence (Nice) recommends the use of Ozempic to manage type 2 diabetes in England.
It also approved the use of Wegovy to aid weight-loss on the NHS in England earlier this year, with its guidance recommending it should be used for a maximum of two years.
Professor Avraham Karasik of the Institute of Research and Innovation at Maccabi Health Services in Israel led the study.
He said: "Our long-term analysis of semaglutide in a large and diverse cohort of patients with type 2 diabetes found a clinically relevant improvement in blood sugar control and weight loss after six months of treatment, comparable with that seen in randomised trials.
"Importantly, these effects were sustained for up to three years, supporting the use of once weekly semaglutide for the long-term management of type 2 diabetes."
The findings were presented at the Annual Meeting of The European Association for the Study of Diabetes (EASD) in Hamburg.
The study was funded by Wegovy, Ozempic and Rybelsus manufacturer Novo Nordisk.
Prof Karasik added: "In this large real-world study, we were able to show durable reductions in HbA1c and body weight with emphasis on drug adherence.
"Data are in line with results in randomised controlled trials and show the long-term stable benefit of once weekly semaglutide."
Esther Walden, deputy head of care at Diabetes UK, said: "This study suggests that improvements in blood sugars and weight loss can potentially be sustained in the longer term for adults with type 2 diabetes taking semaglutide as prescribed.
"Whilst it is good news that evidence from the real world on the benefits of semaglutide supports results from clinical trials, the global shortage of these drugs remains an issue. We are calling for continued action to ensure ongoing and sufficient supply of GLP-1 medications to people living with type 2 diabetes.
"Supporting people to lose weight, if appropriate, is an important part of helping people with type 2 diabetes to manage their blood sugar levels and even put the condition into remission.
"Drugs such as semaglutide are an important and valid weight management tool for those living with or at risk of type 2 diabetes, and people should be supported to find the approach that is most appropriate for them."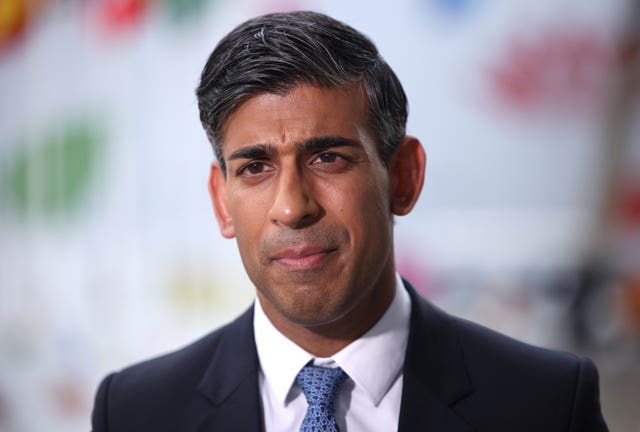 In August, Novo Nordisk published the findings of its own five-year study on Wegovy, known as the Select trial.
It found use of the drug can slash the risk of a heart attack or stroke in obese people by a fifth.
The study included 17,604 adults over the age of 45 from across 41 countries, each with a BMI of more than 27 and established cardiovascular disease, with no history of diabetes.
Wegovy officially launched in the UK last month and is prescribed to patients with a BMI of more than 30 – or 27 in the presence of other co-morbidities – via specialist NHS services.
About 50,000 eligible patients are expected to benefit.
The launch followed the announcement of a £40 million pilot by the Government in June to expand the use of weight-loss jabs in a bid to tackle obesity.
Prime Minister Rishi Sunak said using the latest drugs to support people in losing weight "will be a game-changer".