Kangaroo rat on brink of extinction resurfaces after 32 years
This rodent was last seen more than 32 years ago, but now the San Quintin kangaroo rat has surprised scientists by making an appearance in Mexico's scrublands.
Declared critically endangered and possibly extinct in 1994, the Dipodomys gravipes was seen as an example of modern extinction due to agricultural land conversion.
So scientists at the San Diego Natural History Museum seemed delighted when they spotted the small mammal in Baja California after setting survey traps.
Jorge Andrade, adaptive manager co-ordinator at Terra Peninsular, a non-profit organisation working with San Diego Natural History Museum for a conservation plan, said: "You can't imagine how happy we are to find out that after all these efforts and with the help of The Nat we can be part of this rediscovery and continue working on its protection.
"It's very gratifying for us to think that the San Quintin kangaroo rat persists in the area to some extent, thanks to the efforts of the staff, board members, and associated researchers of our organisation."
The San Quintin kangaroo rat is about 12 centimetres long, with a long, tufted tail and powerful hind legs that allow it to leap.
Their numbers began to dwindle in the 1970s when their habitat disappeared following the introduction of intensive agriculture.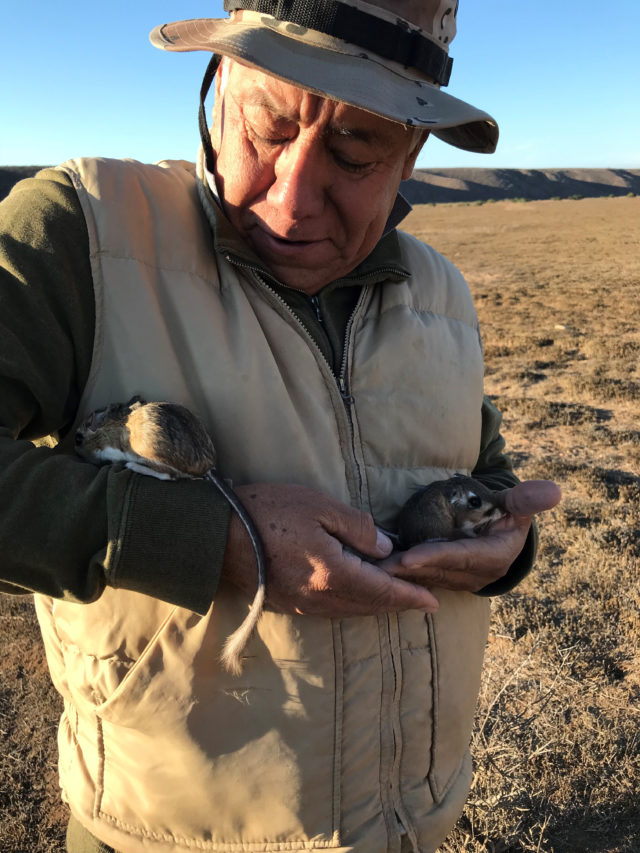 The researchers believe the kangaroo rat's comeback could be down to a decrease in farming over the past decade due to water shortage in the area.
This is the third mammal that was thought to be extinct that the museum researchers have rediscovered in the Baja California Peninsula in the recent past.
Other animals include the high elevation California vole (Microtus californicus huperuthrus) and the round-tail ground squirrel (Xerospermophilus tereticaudus apricus).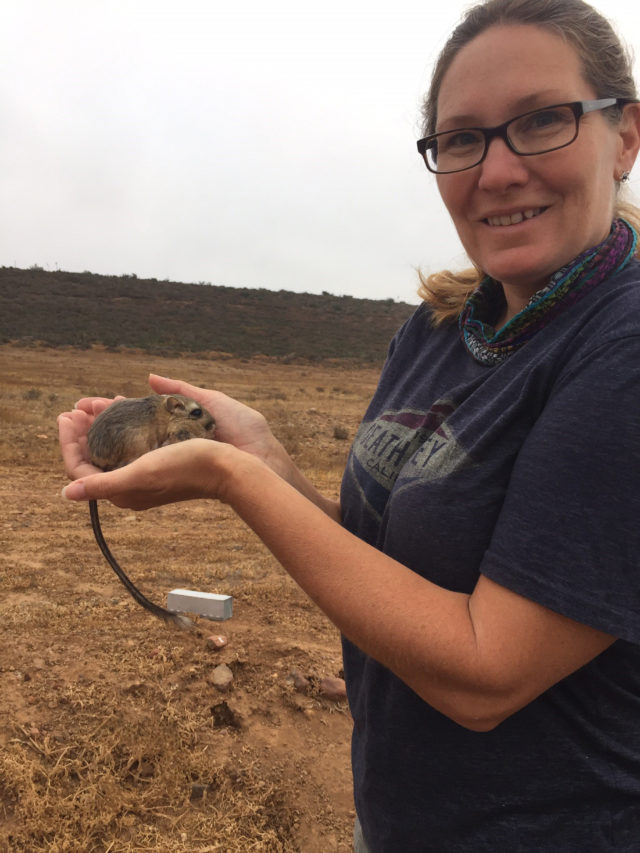 Sula Vanderplank, a research associate at San Diego Natural History Museum who captured the rat, said: "These rediscoveries speak to hope and resilience in a changing world.
"We are learning so much about this animal and its ecology, and we're delighted to know that it is permanently protected in the Valle Tranquilo Nature Reserve."
The findings are being reported in a forthcoming issue of the Bulletin of the Southern California Academy of Sciences.