This beautiful video will make you see the moon in a brand new light
Perhaps the fact the moon appears each night has led us to take it for granted, but two men in Los Angeles are attempting to change that.
The following film, by Alex Gorosh and Wylie Overstreet, shows the pair travelling around LA showing passers-by the moon through their special telescope.
The result is a short film which may well inspire you to look up a little more often.
The film took some time to put together – 10 nights' work over the course of a year – but was worth it.
"Finding a moment we both had free, with the moon in the right phase and up at the right hour, with clear skies, is a hard confluence to organise," said Wylie.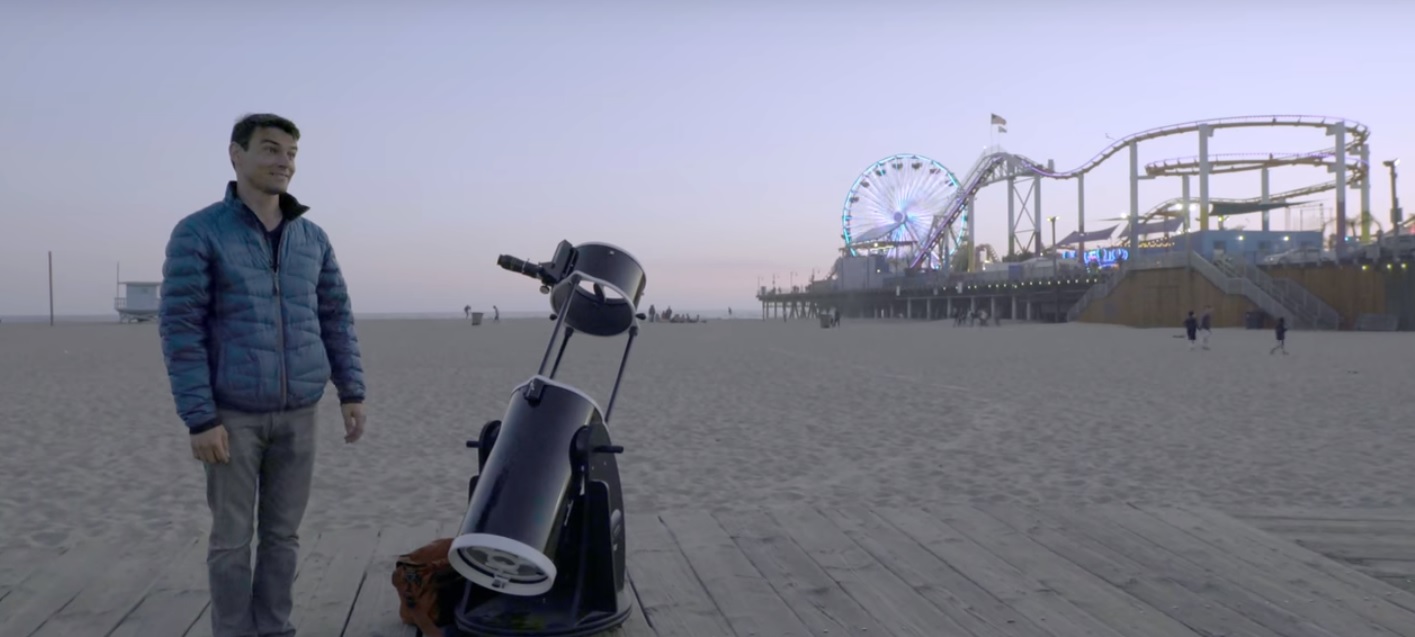 The stunned reactions were the result of viewing the moon through a 12-inch collapsible Dobsonian reflector telescope – "a design more or less unchanged since it was invented by (Sir Isaac) Newton 400 years ago", said Wylie.
"The magnification however happens in the eyepiece – a Televue 13mm Ethos – which is a bit of a legend in the amateur astronomy world," he continued.
"It has an apparent field of view of 110 degrees, meaning when you lean in, the 'black circle' around your image nearly disappears into your periphery, leaving you feeling like you're floating in space."
Perhaps that explains the amazed reactions which, along with the clear image of the moon, make the film what it is.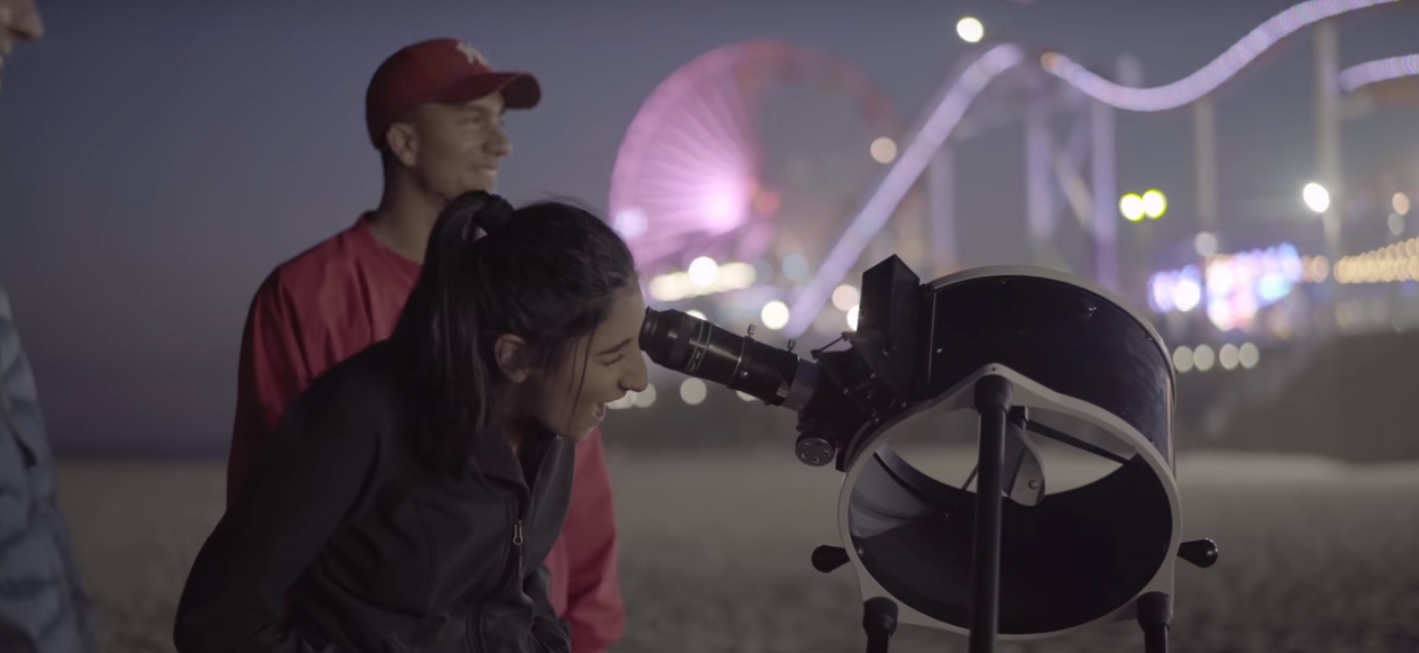 "No single person stood out to us because everyone – and I mean everyone – was surprised and delighted to some degree," said Wylie.
"For every one person you see in the film, there were 10 more with reactions nearly as good."
To see more of the pair's work, Alex's website can be found here, while Wylie's is available here.