Here's how your gym selfies and exercise bragging posts on social media are affecting your friends
Regular users will have come across the occasional gym selfie on social media – where the goal of the photo might be to brag, to inspire or simply to share something about their lives with friends or followers.
But scientists are now saying the actions of those who post #gymselfies and #fitnessfreak photos are having an impact on the health of their social media pals and followers – with both negative and positive consequences.
The team from the state universities of Texas and Arizona found that, for some people, seeing exercise-related posts made them feel more concerned about their own weight.
For others, their friends' exercise posts appeared to have a motivating effect.
The researchers asked 232 volunteers to look at their friends' posts on social media from the past 30 days and make a note of their photos and messages that show their pals engaging in or talking about their workouts and other physical activities.
Each participant was instructed to choose three people who made the most exercise-related posts. They were asked to rate their perceived similarity to each of those individuals.
In the final section of the experiment, the participants completed questionnaires that documented the level of concern for their own weight, their feelings about exercise in general as well as their tendency to make it social comparisons.
Their findings showed mixed results.
Stephen Rains, communication professor at University of Arizona and senior study author, said: "Good can come out of this, in the sense that it can make some people more interested in exercising and feel better about exercising, but it might make other people feel worse about themselves if they're more concerned with their weight."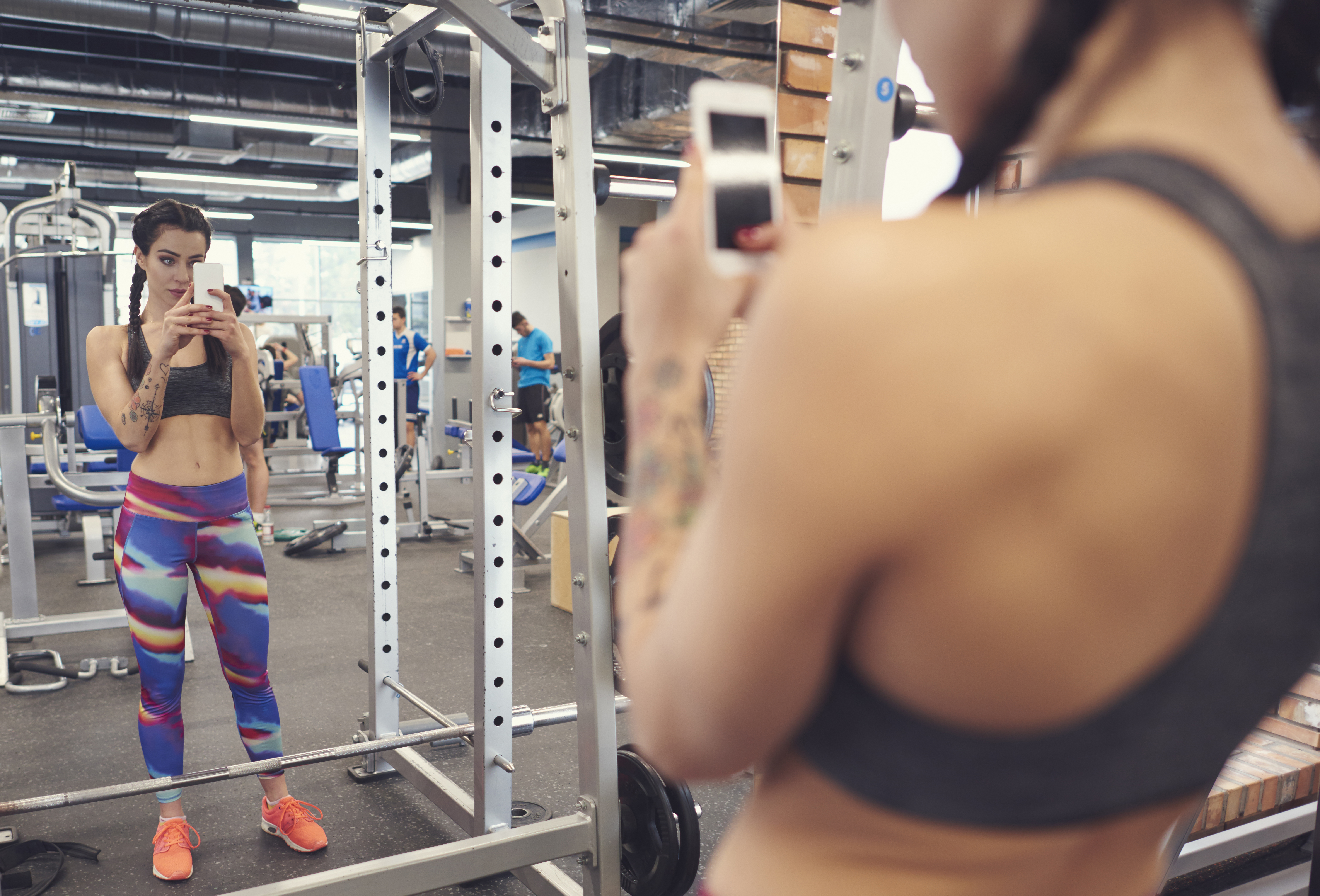 He added: "When people received more posts about exercise, it made them more concerned about their weight – more self-conscious – and that's not a good thing."
The researchers found that those who were motivated by exercise selfies or messages were more likely to engage in "upward social comparisons", that is, look at posts as aspirational goals.
Tricia Burke, a professor of communication studies at Texas State University, said: "With upward social comparisons, you tend to compare yourself to those you perceive as superior to you.
"So, for example, if you're in a classroom, you'd compare yourself to the smartest kid in class.
"In terms of exercise, if a person is posting a lot about exercise, they must be really fit, so you're using that as a motivator."
On the other hand, those who engaged in "downward social comparisons" perceived their friends as doing less well than themselves.
According to the researchers, their mixed findings suggest that social media's impact on health is "real, if nuanced and deserves additional attention".
Prof Rains said: "We're still trying to figure out the effects of these technologies, which have barely been used over 10 years.
"This is all still pretty new ground, and we're trying to make sense of what it means, and if and why it matters."
The research is published in the journal Health Communication.