Meet the man behind the ingenious project that turns air pollution into ink
A group of MIT Media Lab graduates recently made headlines when they launched Air-Ink, a product made from air pollution in a bid to reduce emissions in some of the world's most polluted cities, on Kickstarter.
Now a month later, Graviky Labs, a spin-off from the MIT Media Lab, has teamed up with Tiger Beer to use its technology and open a gallery in Brixton, London featuring art work created using the special ink.
Gravity co-founder Anirudh Sharma and his team created an exhaust filter that can pull capture carbon soot from diesel exhausts and then transform this into useable black ink or paint.
"This project is about capturing air pollution before it enters the environment and preventing it from entering your lungs and then recycling that air pollution to create really high quality paints," Sharma said.
"When you see hundreds of trucks and automobiles in the cities moving around and producing pollution that everyone is complaining about, we see it as sources of unburnt carbon.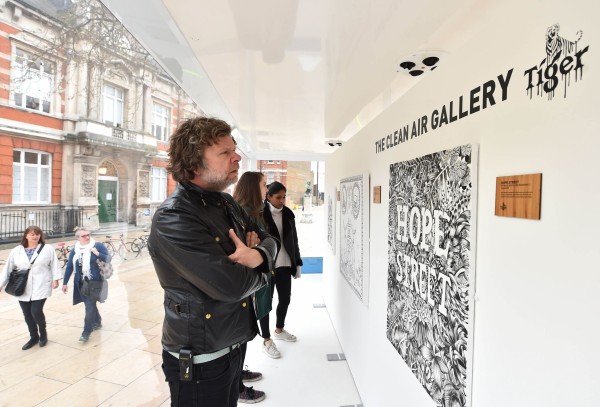 "So we were like 'Can we capture this air pollution and can we translate it into ink?'."
The soot is treated to remove carcinogens and heavy metals, leaving behind a pigment which can then be made into various inks.
In just 45 minutes, the device can capture enough carbon to make one fluid ounce of ink – that's enough to fill one of their pens, which can be used to create artwork.
Who knew pollution could be so pretty?