Compston tells of 'horrors' of child labour after Unicef visit to Bangladesh
Scottish actor Martin Compston said he held his son for "a lot longer" than usual after returning from a trip to Bangladesh where he witnessed "unspeakable horrors" of child labour.
Recently appointed as a Unicef UK high profile supporter, the Line of Duty star saw the charity's work first-hand in Dhaka on his first international visit as part of the role.
Compston, who was born in Greenock, Inverclyde, and his wife Tianna Chanel Flynn have one son.
In a video diary he kept throughout his trip, he noted his shock at the widespread child labour in Bangladesh.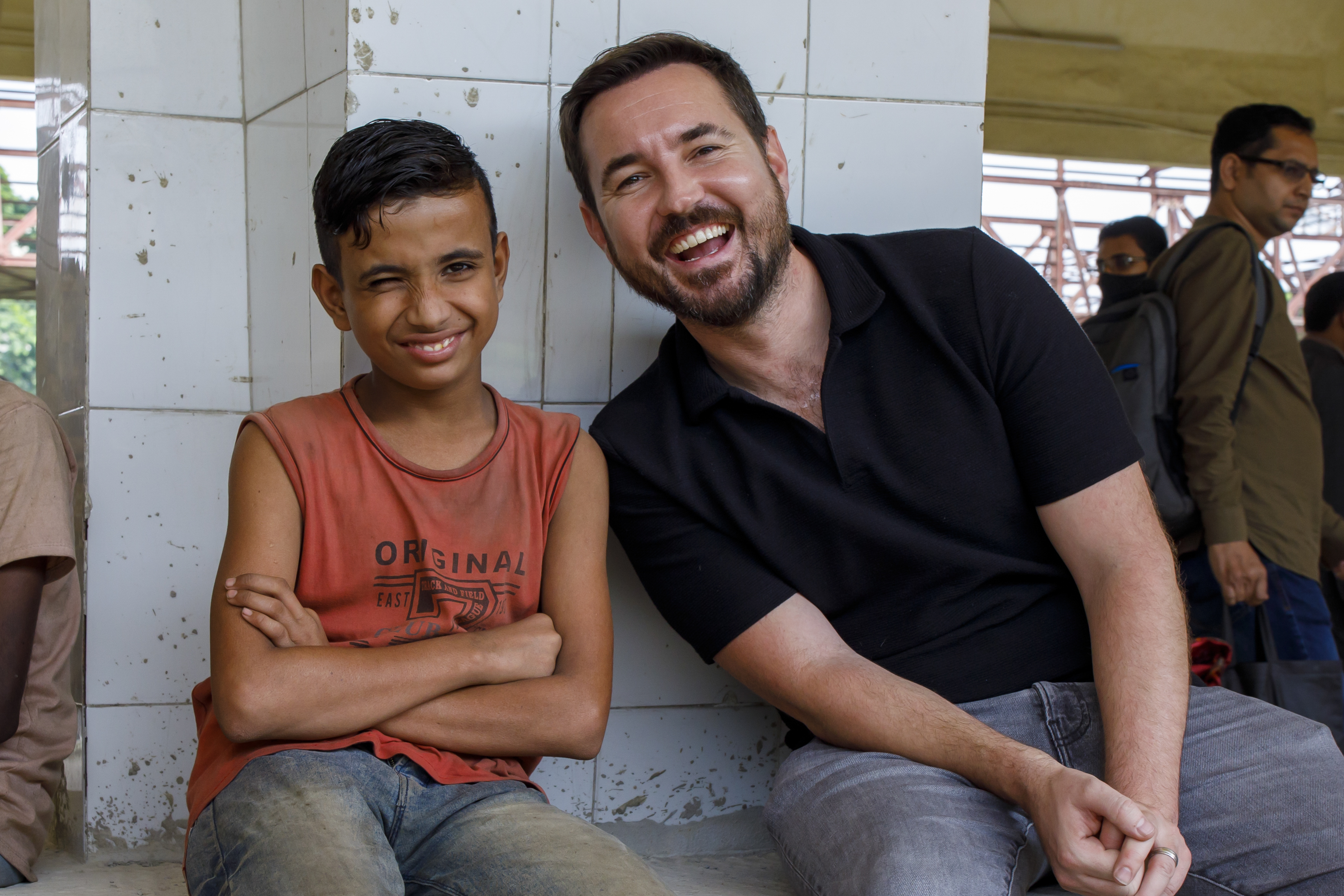 Compston said: "The child labour is so out in the open.
"It's just so part of the culture it seems. It's everywhere, you can't not see it, just going down the street, walking down the street, driving down the street. It is quite something to see, coming from where I come from.
"But I've been meeting some amazing kids and there's already people here who are determined to do something about it.
"When they start talking about stuff from literal horrors, you're also aware that it's one day in your life and it's those kids' reality.
"That's what they go through every single day.
"What those kids have to go through is unspeakable.
"It's only outdone by their bravery and their ability to keep smiling, and the kindness of the people to do something about it.
"I held my wee one a lot longer in the airport and my mind couldn't help going back to Nirob and Hridoy (children he met).
"Every kid should have a safe space to play."
On Sunday, Compston will co-manage the Soccer Aid World XI team alongside his Line Of Duty co-star Vicky McClure at Old Trafford in Manchester.
The Soccer Aid for Unicef 2023 match will air live at 6.30pm on ITV1, STV and ITVX. Donations can be made ahead of the match at socceraid.org.uk/donate.