Ofcom will not take action on Adjoa Andoh's coronation coverage comments
Ofcom will not be taking action after receiving more than 8,000 complaints about actress Adjoa Andoh saying the Buckingham Palace balcony is "terribly white" during ITV's coverage of the coronation, the watchdog has said.
The watchdog said viewers also objected to ITV News presenters Tom Bradby and Chris Ship referring to the remark.
In a statement, Ofcom said: "We have concluded our assessment of complaints we received about a comment made during ITV's coverage of the coronation of King Charles III, and can confirm we will not be pursuing these further.
"We received 8,371 complaints from viewers about a comment made by actress Adjoa Andoh during the live broadcast, which focused on the appearance of the royal family on the balcony of Buckingham Palace."
It also said: "While we understand some viewers had strong feelings about this comment, after careful consideration we have concluded that the comment was a personal observation which was part of a wide-ranging panel discussion which also touched on other diversity-related topics, and which contained a range of viewpoints.
"Our decision to not pursue these complaints further also takes into account broadcasters' and guests' right to freedom of expression."
Last month, during ITV's coverage of the coronation, Bridgerton actress Andoh said: "Looking at all those young people, there is a bit of me that has gone from the rich diversity of the (Westminster) Abbey to the terribly white balcony.
"I'm very struck by that."
Ofcom confirmed on Monday that it is still the watchdog's most complained-about moment of 2023 so far.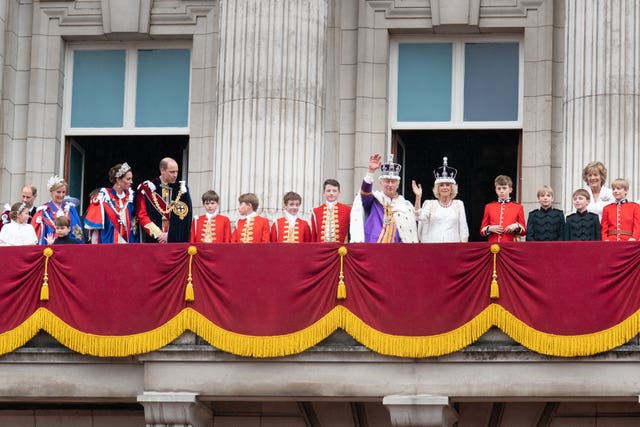 Andoh, who plays Lady Agatha Danbury in the Netflix period drama, issued a statement later in May following the backlash.
She said Charles had made a "loving prayer, reflecting his wide embrace of the rich diverse peoples celebrating his coronation" during the service at Westminster Abbey.
She added: "Sitting in the warmth of that intentionally wide embrace, I was simply caught by the visual shift on the balcony – not a particularly original observation.
"There was no intention to upset anyone. I continue to celebrate the King who created the Prince's Trust (charity), loves the arts, cares for all faiths and for the future of our environment, as he has done for many decades. It's an exciting moment in our history."