Duke of Sussex absent as case against newspaper group begins at High Court
A judge has expressed his "surprise" over the Duke of Sussex's absence from the High Court as his individual case against the publisher of the Daily Mirror over alleged unlawful information gathering got under way.
He was expected to arrive at court on Monday but his lawyers told the court he will not appear until Tuesday, when he is due to face cross-examination from MGN's barrister.
David Sherborne, representing the duke and the other claimants, said as the hearing began on Monday that Harry had flown to the UK from Los Angeles in the US on last night, as he was celebrating his daughter Lilibet's second birthday on Sunday.
Mr Justice Fancourt, the judge hearing the case, said he was "a little surprised" to hear the duke would not be attending court on Monday.
The judge said he gave a direction earlier in the trial that witnesses should be available the day before their evidence was due to be heard in case the legal teams' opening speeches ran short.
Harry, 38, is suing Mirror Group Newspapers (MGN) for damages, claiming journalists at its titles, which also include the Sunday Mirror and Sunday People, were linked to methods including phone hacking, so-called "blagging" or gaining information by deception and use of private investigators for unlawful activities.
His claim is being heard alongside three other "representative" claims during a trial which began last month and is due to last six to seven weeks.
Andrew Green KC, for MGN, said he wished to have at least a day and a half to cross examine the duke and was "deeply troubled" he would not be attending before Tuesday, which may lead to "wasted time" on Monday afternoon.
Harry alleges about 140 articles published between 1996 and 2010 contained information gathered using unlawful methods, and 33 of these have been selected to be considered at the trial.
Opening Harry's individual case on Monday, Mr Sherborne said "the ends justified the means" for MGN and that details about Harry's life were "a story too good not to publish".
The barrister said: "It's clear that stories about Prince Harry's private life drove sales, it's obvious.
"After all, articles were the ends," Mr Sherborne said, adding: "These are the ends that justify the means for the defendant."
"The unlawful means which is what this claim is about," he added.
Mr Sherborne continued: "Every facet of his life, even the revelations of the ups and downs of his first serious relationships with Ms Davy is still splashed across the paper as an exclusive.
"A story too good not to publish," the barrister said, adding that the relationship was covered "in full technicolour glory".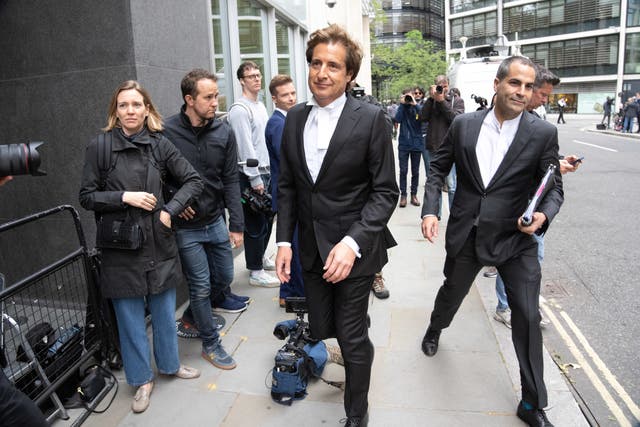 Mr Sherborne said the 147 articles in Harry's claim were a "fraction" of all the articles written about the duke's private life during that time, adding that MGN disclosed "almost 2,500" articles published about him throughout that period.
He said the MGN newspapers had a "huge interest" in the royal family, the duke in particular, and "every aspect of his private life".
The barrister later described Harry as "one of the most written about individuals in those newspapers" for several years.
MGN is contesting the claims and has either denied or not admitted each of them.
The publisher also argues some of the claimants have brought their legal action too late.
His court appearance will come just over a month after he attended the coronation of his father the King.
It is thought to be the first time a senior member of the royal family has personally appeared in court proceedings since 2002, when the Princess Royal pleaded guilty to a charge under the Dangerous Dogs Act after her pet bit two children in Windsor Great Park.
On the first day of the trial, lawyers for MGN said the publisher "unreservedly apologises" to the duke for one instance of unlawful information gathering and that it accepts he was entitled to "appropriate compensation".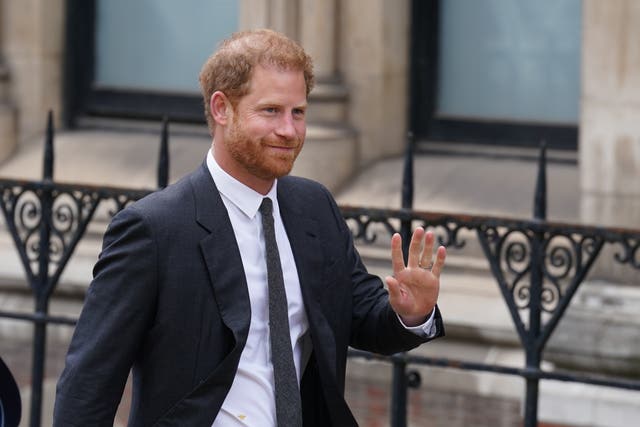 Andrew Green KC said it was admitted that a private investigator was instructed, by an MGN journalist at The People, to unlawfully gather information about Harry's activities at the Chinawhite nightclub one night in February 2004.
"Otherwise, the specified allegations are denied, or in a few cases not admitted," he added.
Mr Green said there was a reference to a payment record for £75 in February 2004.
He continued: "It is admitted that this represented an instruction to engage in unlawful information gathering, and MGN unreservedly apologises and accepts that the Duke of Sussex is entitled to appropriate compensation for it.
"MGN does not know what information this related to, although it clearly had some connection with his conduct at the nightclub."
The barrister said that there was a People article published in February 2004 "giving the recollection of a woman Harry spent time with" at the club.
Mr Green added: "The Duke of Sussex notably does not claim in relation to this article, so it is not alleged that this instruction led to the publication of his private information.
"The fee paid, £75, suggests little work was involved."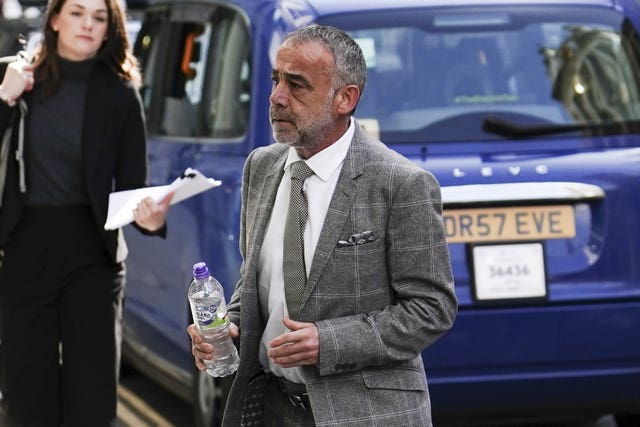 The three other representative claimants are Coronation Street actor Michael Turner, known professionally as Michael Le Vell, who is best known for playing Kevin Webster in the long-running soap, former Coronation Street actress Nikki Sanderson, and comedian Paul Whitehouse's ex-wife Fiona Wightman.
Mr Green said voicemail interception was denied in all four cases and that there was "no evidence or no sufficient evidence".
The barrister continued: "There is some evidence of the instruction of third parties to engage in other types of unlawful information gathering in respect of each of the claimants, save for Mr Turner whose claim is entirely denied, and MGN has made pleaded admissions in respect thereof.
"MGN unreservedly apologises for all such instances of unlawful information gathering, and assures the claimants that such conduct will never be repeated."
At the start of the trial in May, an MGN spokesperson said: "Where historical wrongdoing has taken place we have made admissions, take full responsibility and apologise unreservedly, but we will vigorously defend against allegations of wrongdoing where our journalists acted lawfully."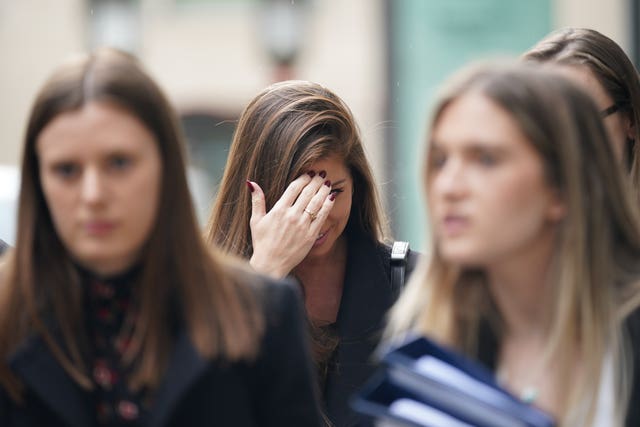 MGN has previously settled a number of claims against it in relation to unlawful information gathering, but a 2015 trial of representative claims, including those brought by former Coronation Street actress Shobna Gulati, ex-footballer Paul Gascoigne and actress Sadie Frost, is the only other trial to have taken place during the long-running litigation.