Hugh Dennis on importance of Outnumbered dementia storyline
Outnumbered star Hugh Dennis has said portraying a family dealing with dementia and the difficult decisions it brings in the BBC sitcom was important in helping to normalise the disease.
The comedian, actor and presenter, 61, was among those trekking around London on Saturday taking in landmarks including the Tower of London, St Paul's Cathedral and the London Eye in aid of the Alzheimer's Society.
Dennis, who described himself as "wimping out" for choosing the 13-mile walk over the 26-mile walk, said he had become a seasoned walker during lockdown and explained his motivation for taking part in the Trek26 challenge.
He told the PA news agency: "In Outnumbered, which was a sitcom we did, we did a long-running plotline in which my pretend father-in-law had Alzheimer's and we were wondering how we could help him and what we should do, which is something which is faced by loads and loads of families.
"Also, I had a grandfather who had not necessarily Alzheimer's, but dementia of some sort, when I was growing up.
"It's a fantastically good cause and I've never actually managed to do one of their treks, and they do loads of treks all over the country every year, so here I am, finally doing one."
The Mock The Week series regular spoke of the importance of normalising the disease on TV shows such as Outnumbered, where his on-screen father-in-law Frank was losing his memory and taken to a care home.
He told PA: "I think it's a good thing that they do just because I think that a lot of comedy and sitcom work because it is reflective of the world in which we live.
"It was in Outnumbered because there are families facing it, you do a storyline about things that people recognise and the difficult decisions that have to be made.
"Anything that normalises it is very important … talking about it, getting it up the agenda. But it is the one which is slightly sort of hidden and the more people talk about it, the better."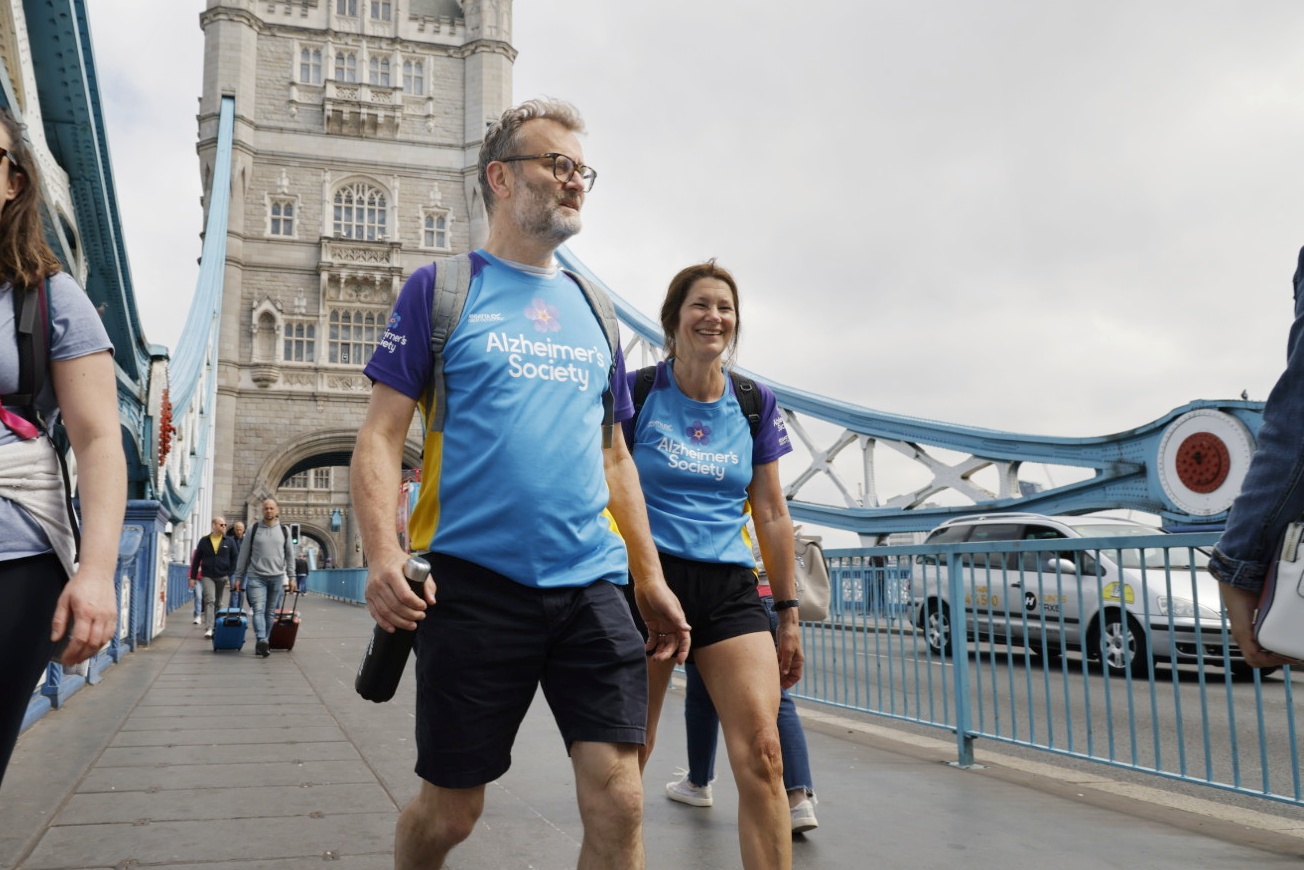 Dennis, who is completing the charity challenge on his own, said he was aiming to walk at pace but admitted he might get distracted at all the tourist hotspots.
He said: "I just love London. I think I'm going to try and walk quite fast but, in the end, I'll probably end up sort of rambling and looking at stuff.
"I'm doing it on my own but, as is always the case in these things, you end up walking with different groups of people for periods of time, and then sort of wandering to another group, which I love.
"In all these sort of mass events there is a family atmosphere, even if you're not with your own family."
The comedian said it is "absolutely crucial" to remove the stigma attached to Alzheimer's.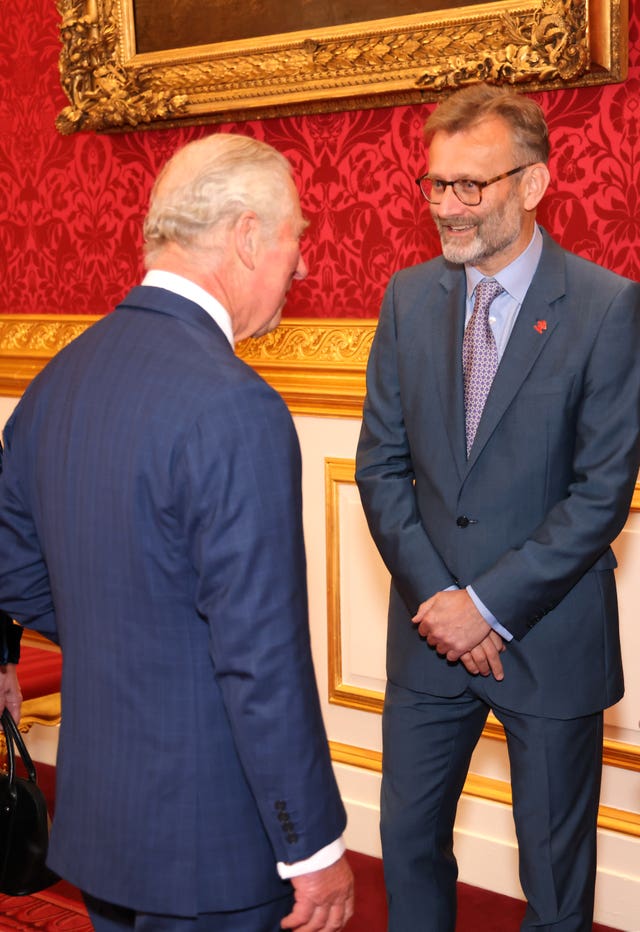 He told PA: "I think it's essential. Everybody has to be cared for and it's much easier to care for people within a caring group in society.
"That's what Alzheimer's Society is, it funds research, but it also helps carers and helps people living with it, so you become part of a caring community."
He added: "Dementia is a massive thing, there are almost a million people living with dementia in the UK, but its web extends much further out because it isn't just those people, it's the people who care for them and the families within which they live.
"It has always seemed to me that it's a huge problem for the people who are living with it, and for society as a whole, which is what inspired me or encouraged me to become involved in it because it needs a huge amount of money and it's becoming ever more apparent in the world in which we live.
"It's really big."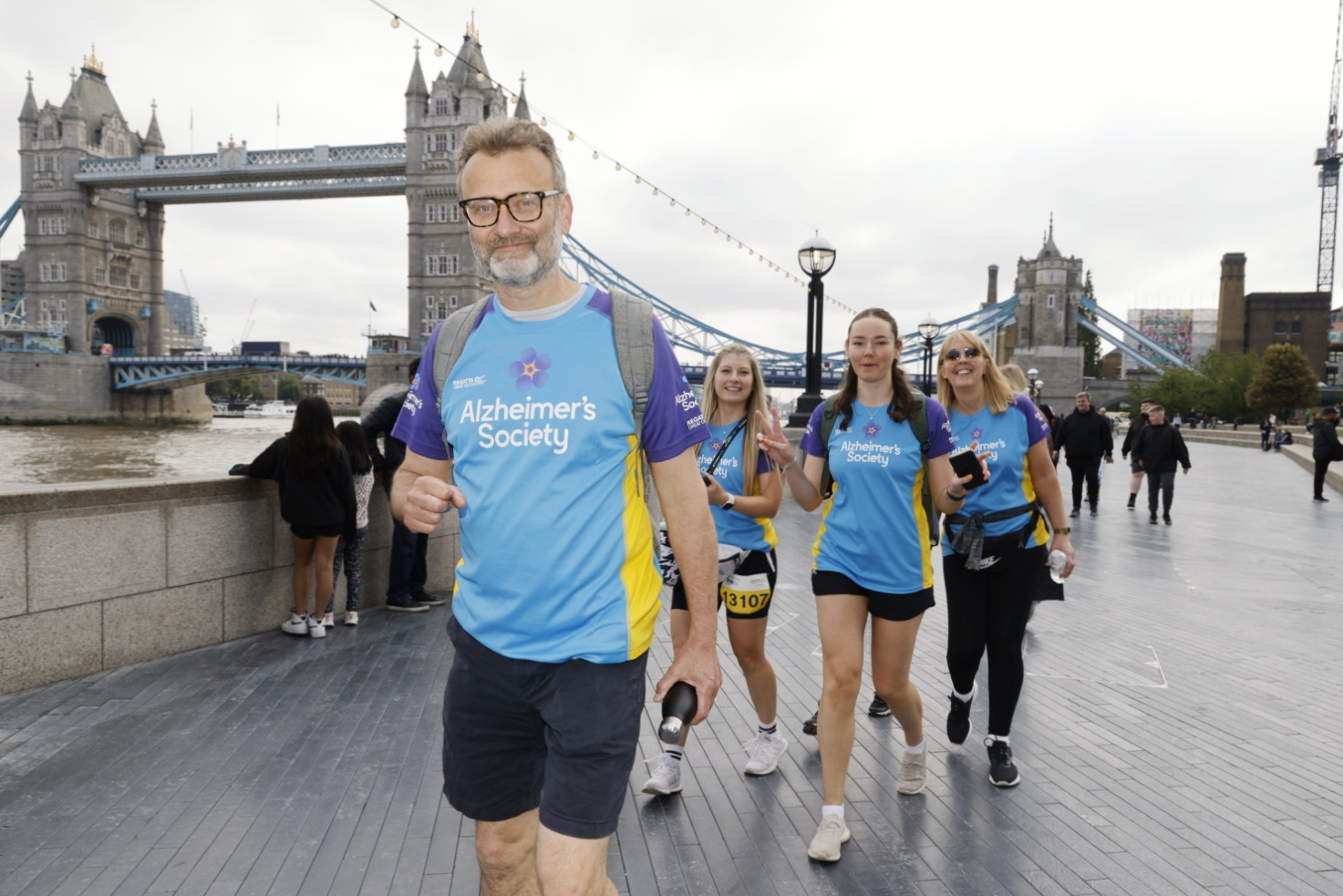 The London challenge is the first of eight treks across "breath-taking locations" being hosted by the charity as part of their Trek26 events happening across the UK.
Hannah Mayfield, fundraising manager at Alzheimer's Society, said: "We are incredibly grateful to Hugh, and all the trekkers for putting in the hours of training and preparation to complete their Trek26 challenge.
"Every participant has helped raise money and crucial awareness of dementia, so we can work towards a world where dementia no longer devastates lives.
"Every penny raised from events like Trek26 will really help us continue to be a vital source of support and a powerful force for change for everyone affected by dementia."
Sign up or find out more at alzheimers.org.uk/Trek26