Sarah, Duchess of York, lists loyalty and integrity in her 'rule book'
Sarah, Duchess of York, has said loyalty, kindness and integrity feature in her own personal "rule book".
Sarah Ferguson made the remarks during the first episode of her podcast, Tea Talks with the Duchess and Sarah, alongside Sarah Thomson, the founder of children's newspaper First News.
The podcast series promises "candid conversations as they spill the tea on the rollercoaster of life" with future episodes expected to feature special guests.
In the debut episode, titled "The Maiden Voyage", Sarah said: "I call my rule book my own rule book.
"And I think anyone who's listening, they might like to know they can make their own rule book up themselves.
"In my rule book, in my toolbox, it goes values like loyalty, kindness, integrity, goodness, courage, manners, and all these lovely things.
"But also learning, and really the university of life."
Sarah also spoke about her shyness on the podcast, describing herself as "deeply sensitive".
"And I'm very shy, which people don't know," she said, adding that she makes up for it by "over compensating".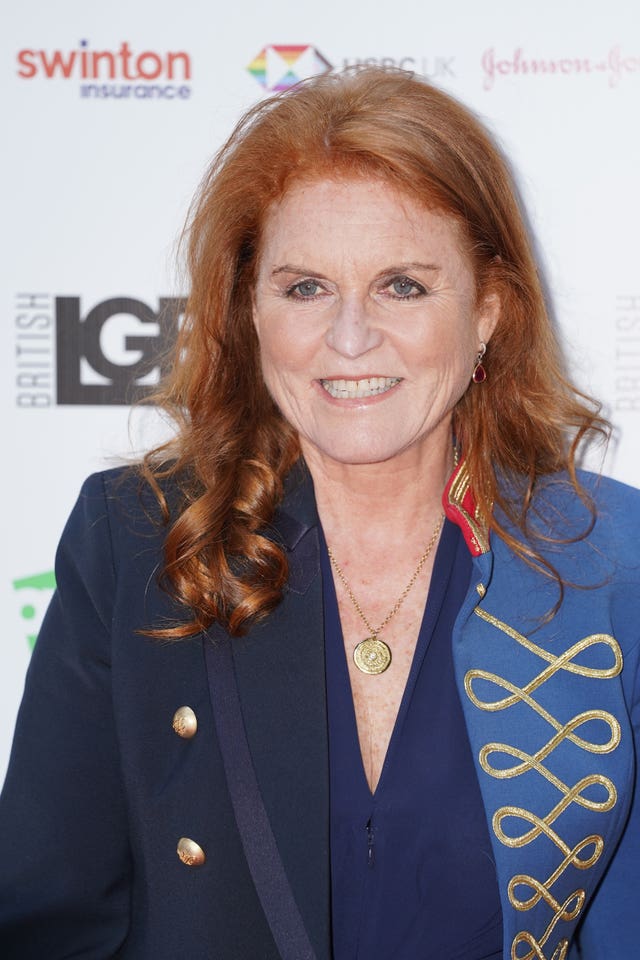 In March, Sarah said she will "always be there" for her ex-husband Andrew.
She married the late Queen's second eldest son in 1986 but the couple, then titled the Duke and Duchess of York, split up in 1992, although they have remained friends.
She told The Telegraph it is "sad" to see what Andrew has been through, when talking about the sexual assault claims against her ex-husband, which led to an out-of-court settlement with Virginia Giuffre.
Asked if the Queen was confident she would be there for Andrew after her death, Sarah told the newspaper: "She knew.
"I will always be there. Always. Because I love her."
Sarah and Andrew's two daughters, Princess Beatrice and Princess Eugenie, are among the late Queen's eight grandchildren.