William and Kate take to the oche at pub's underground darts bar
The Prince and Princess of Wales both tried their hand at darts during their visit to Birmingham's Jewellery Quarter – with one fellow competitor praising Kate for her "very solid" throwing action.
During a visit to The Rectory bar on Thursday, William and Kate chatted for more than half an hour with local business owners and workers from the city's creative industries sector, before taking to separate oches in the cellar bar.
The royals also both chatted with Birmingham-born TV presenter Alison Hammond during the visit to the pub's 180 Club, which has four interactive darts booths.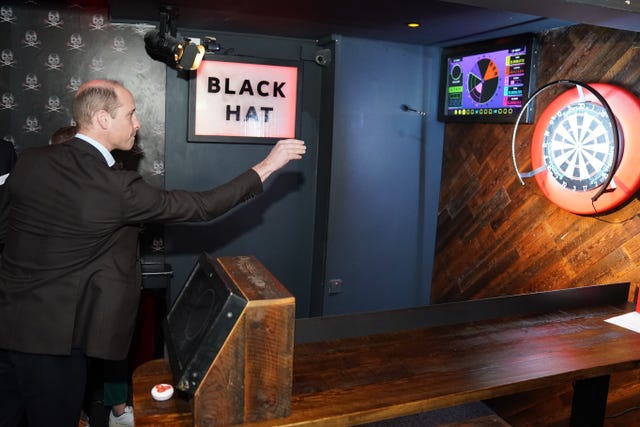 Marketing agency worker Chris Van Den Broek spoke with Kate about the local creative industry in the upstairs bar, before playing darts alongside William, who drew cheers as one his arrows fell to the floor.
The 35-year-old senior account manager, originally from the Netherlands, said after the visit that Kate had shown a deep interest in Birmingham's "can-do attitude" and ability to get things done.
Mr Van Den Broek, who posed for a group picture in front of the board alongside William and Ms Hammond, said of the royal: "It was really exciting, she was really nice and really interested in what everyone around the room was doing."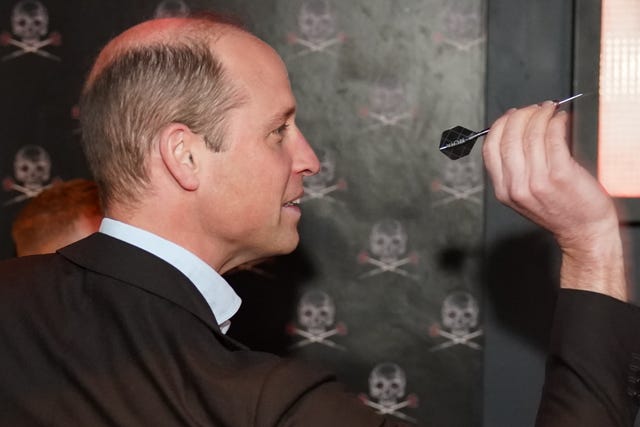 Creative and branding manager Akash Bhardwaj, 28, played darts in the same booth as Kate – whose throwing action he described as "very solid" – and two other guests at the event.
"For people who are nervous, they got rid of that," he said of the royal couple. "She was incredible, to be honest.
"They came across as people like us. Most importantly she had an interest in what Birmingham is offering."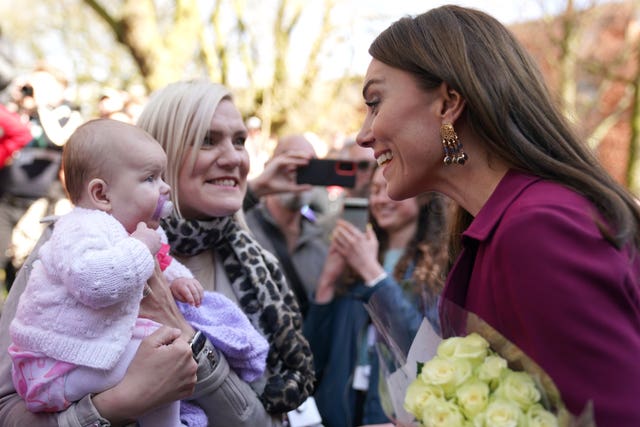 Robert Wood, who owns the nearby Lucky 7 bar, said the event showed the couple had a real interest in the creative arts and the people involved in the industry.
"It's something they feel deeply about," he said. "I think events like this are really great.
"Not only to have them show an interest in us but also for us to meet each other as well."
Hundreds of well-wishers greeted William and Kate when they arrived at the bar, overlooking the 18th century St Paul's Square, and remained there for a lengthy walk-about as they left.
Among those who chatted with William in bright sunshine was Courtney Doyle, who works at a nearby recruitment agency.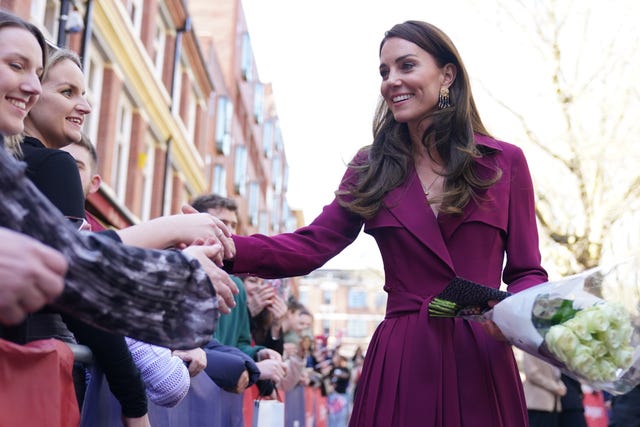 Ms Doyle used FaceTime to allow her mother Candice, who was in Durban in South Africa, to pass on her own personal greeting to William.
The 23-year-old said her mother had been "crying, screaming" as she said hello to William.
"He said: 'Hi', he said: 'We have beautiful weather here,' and she said: 'It's beautiful weather here as well,'" Ms Doyle said.
"It has made my day and my mum's day."