Tony Blackburn and Arlene Phillips call for independent commissioner for ageing
Radio DJ Tony Blackburn and choreographer Dame Arlene Phillips are among the celebrities calling for an independent commissioner for older people and ageing.
Former footballer Sir Geoff Hurst, actor Don Warrington and TV chef Rustie Lee also added their name to Independent Age's campaign on Monday.
The charity also seeks to highlight that more than two million older people are living in poverty as those in the later years of their life face financial hardship as energy and food bills increase.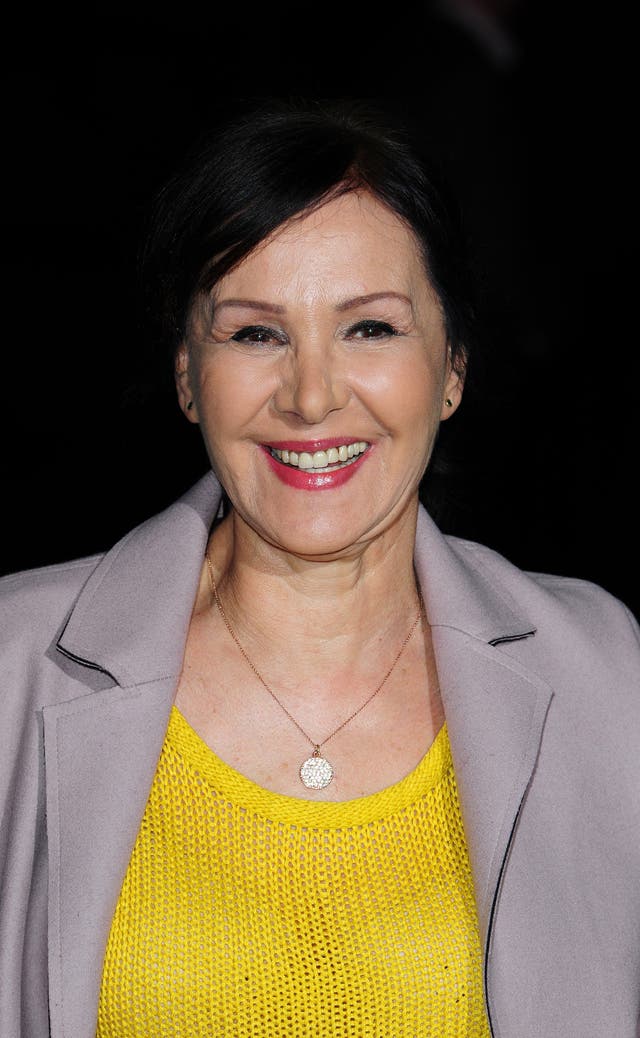 BBC Radio 2 veteran presenter Blackburn, 80, said: "I personally am aware that in this country there is ageism.
"I luckily haven't come up against it, although I think sometimes it's forgotten that older people bring experience.
"Recently with the cost-of-living crisis and the price of electricity in particular, I've been really moved by watching the news and seeing older people not being able to heat their houses.
"Older people sitting there with blankets around themselves.
"It really, really shouldn't be like that in this country, there should be much more help. Something's got to be done about it."
Independent Age said if a new commissioner is appointed they would seek to raise awareness of older people's long term needs such as getting the right care and support, or financial issues.
The charity said the role would have the power to bring together government departments to put in place solutions that resolve these issues, which would benefit everyone as they age.
It would also work alongside older people's commissioners in Wales and Northern Ireland.
Sir Geoff, who scored a hat-trick in the 1966 World Cup Final to secure England's victory, said he is "supporting the call" because he has seen the "absolutely disastrous" impact of the cost-of-living crisis on older people.
The 81-year-old, who is touring with theatres through An Evening With Sir Geoff Hurst, added: "I hear stories of people eating just one meal a day or not having the heating on in their homes.
"These things are happening every day and it's absolutely unbelievably difficult for older people to survive under these circumstances."
Don Warrington, 71, who plays commissioner Selwyn Patterson in BBC detective comedy drama Death In Paradise, said: "I think things creep up on you gradually as you age and that is the thing about ageing.
"Not fighting it necessarily, but also not surrendering to some idea of ageing."
The campaign has the backing of more than 70 organisations, including Age UK and Healthwatch, who signed up to a consensus statement which launched in March this year.
John Palmer, director of policy and influencing at Independent Age, said the charity is "incredibility grateful" to the celebrities for "shining a light" through their backing, which also included a social media video with the stars.
He added: "It has never been more important for older people, who often tell us they feel invisible and like their views are ignored, to have an independent champion at the heart of government who can ensure that none of us are left out of the conversation as we age."
A Government spokeswoman said: "We recognise the pressures of the rising cost of living and are committed to protecting the most vulnerable, including pensioners.
"This month we have delivered the biggest State Pension increase in history – making the full rate of the New State Pension more than £10,000 per year – as well as boosting Pension Credit by 10.1% for those on the lowest incomes.
"There are 200,000 fewer pensioners in absolute poverty than in 2009/10, and we will be repeating last year's £300 Pensioner Cost of Living Payment as part of an overall £94 billion in cost of living support, worth around £3,300 per household."