Lily Allen 'doesn't know if she'd be alive' without sobriety
Lily Allen has said "I actually don't even know if I'd be alive if I'm honest if I hadn't got sober" while discussing the impact of her sobriety.
The 37-year-old British singer and actress has spoken openly about her experience of addiction and wrote extensively about her use of drugs and alcohol in her 2018 autobiography My Thoughts Exactly.
Speaking to Glamour UK, Allen said: "Sobriety has just changed my life immeasurably. I don't think I'd be married to my husband. I don't think that my kids would be thriving in the way that they are. I don't think that I'd have gone into finding acting and how much I enjoy that. I definitely wouldn't be getting as much sleep.
"I go to the gym four times a week. Pretty much every aspect of my life has changed as a result of my sobriety.
"I actually don't even know if I'd be alive if I'm honest if I hadn't got sober.
"So that's definitely at the top of my gratitude list when I go to bed every night is my sobriety."
Allen tied the knot with American actor David Harbour in a Las Vegas ceremony in 2020.
The Smile and Not Fair singer recently revealed she first met 47-year-old Harbour on members-only dating app Raya.
Harbour is best known for his role as Jim Hopper in hit Netflix science fiction drama Stranger Things.
While discussing the possibility of working with her husband in the future, Allen said: "We talk about it sometimes. We talk about doing plays together.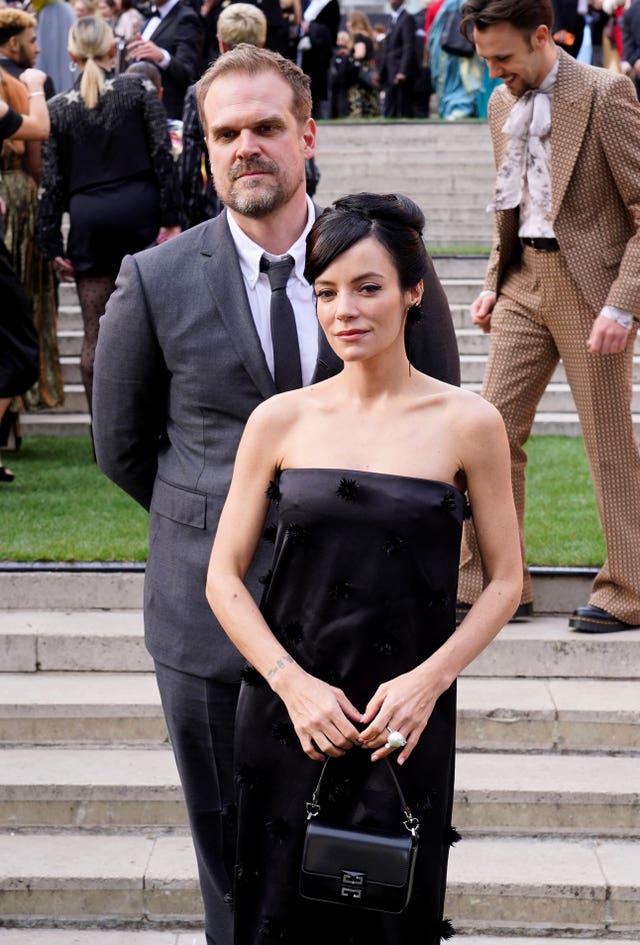 "We really love each other and like spending time with each other, funnily enough. And we don't get to do enough of it. He's always off filming and I'm always doing stuff too.
"But yes, we would love to do something together at some point because we would get to work together and then go home together and that would be nice."
Allen, who found fame in the early noughties and has released four studio albums, made her West End debut in 2021, starring in supernatural thriller 2:22 A Ghost Story.
She has also recently starred in new Sky series Dreamland.
Reflecting on her role as a public figure and the resulting commentary on her physical appearance, Allen said: "Yes, people do like to comment on the way that people look on social media.
"Yeah, it's so destructive and I wish that I didn't interact with it. But sometimes I'm not very good at not reacting. I'm a reactive person. I wish I wasn't.
"I'm hoping I get to the stage where I can just have somebody else do all of that interaction for me.
"I probably am at that stage, I just haven't found the person yet. But yeah, I don't know. It's all nonsense, isn't it?"
Allen announced she was taking a break from social media in February, explaining being online made it harder for her to focus on her work.
The full interview with Lily Allen is available at www.glamourmagazine.co.uk now.