Roger Daltrey: Teenage Cancer Trust gigs give something back to music supporters
The Who's Roger Daltrey has said his involvement with the Teenage Cancer Trust concert series is a "good way of giving something back" to the young people who have supported musicians' careers for generations.
The 79-year-old singer helped launch the music and comedy event in 2000 to raise funds money for the charity, which provides care and support designed for and with young people diagnosed with cancer.
Kasabian, Wet Leg, Underworld and Courteeners are among the star-studded line-up who will be performing this year at London's Royal Albert Hall between March 20 to 26.
Daltrey, who will top the bill on the series' last night, told the PA news agency: "It's incredible, really, how supportive the music and comedy industries have been. They've been so generous to the Teenage Cancer Trust.
"Maybe it's the understanding that their future audiences rely on this age group growing up and supporting them.
"Which is where we really got involved all those years ago, was the fact that without the support of teenagers, we would never have had the careers we had. This is a good way of giving something back."
As the concert series marks its 21st year, with two years lost to the pandemic, Daltrey said he is excited about the line-up and grateful for those performing for charity, especially at a time when artists often rely on live performances for their lifeblood.
He explained that he had been finding it more difficult to secure artists for the concerts as he feels the industry is currently not producing many new acts and that the older artists he turned to when he started the shows are now retiring.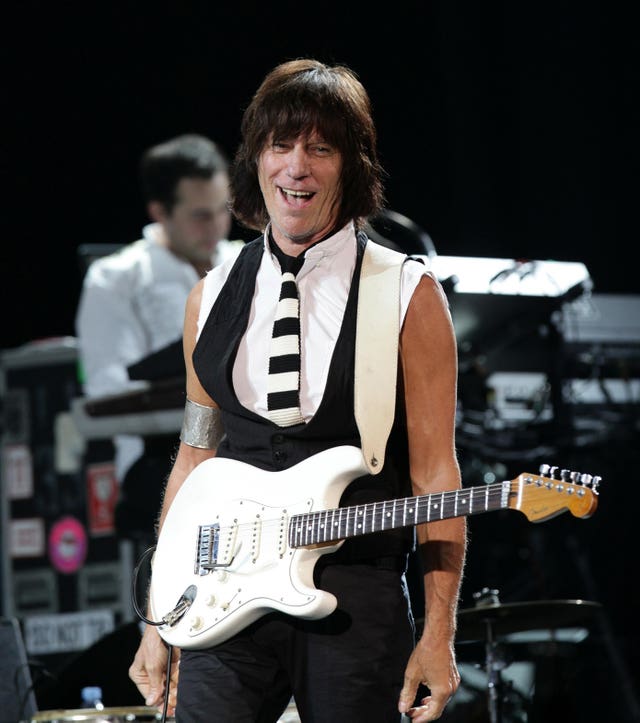 Among the musical veterans he had hoped to secure for this series was rock guitarist Jeff Beck, who died aged 78 in January.
Daltrey revealed: "We lost Jeff Beck this year which was a terrible shock. He was one I had pencilled into doing a night for us as a hopeful.
"He didn't ever say he was going to do it but I was extremely keen to get him. I've always got my wish list which is diminishing every year, through old age."
He added: "Plus the fact that today, unlike when we started this all those years ago, the artists rely on this bit of their work as their income."
"Before when we started, they had record royalties, they add all those other things, bop and bits that gave them an income.
"Most of that's been robbed from the music business, from the artists. Record companies are making fortunes because they just push a button now and it's all digital and out it goes.
"So it's left the artists in a bit of a quandary because you ask them to do these shows and they all want to help but you're asking them to give up what is probably their most important payday – a London show.
"Equally when they do it, they all love doing it. Everyone who's ever done this charity (gig), absolutely adores it on the night, they have a great time.
"We've learned how to do the Albert Hall well – whatever we do, it's got to be quality."
Daltrey will also be back with his fellow bandmates this summer as The Who's orchestral Hits Back UK tour is set to kick off in Hull on July 6.
The band are due to perform music from throughout their nearly 60-year career, including sections devoted to classic albums Tommy & Quadrophenia as well as other beloved Who songs.
Reflecting on the continued popularity of the group, Daltrey said: "We've been very lucky because Who music is very much on its own as an acquired taste.
"It's never the most popular rock or the most popular anything really but it sits in a very unusual place.
"It doesn't sit in a pocket that dates, you play some of our records today and they sound as modern as they did the day they were released.
"I think it's the style that (Pete) Townshend writes in and the position of his psychology that you wrote from, this is so different than anything else that's out there."
Teenage Cancer Trust at the Royal Albert Hall is taking place between March 20 and 26, with tickets available on the charity's website.