Resident blasts 'motorheads' who visit Jeremy Clarkson's Diddly Squat farm shop
An angry resident has blasted the "motorhead" tourists who visit Jeremy Clarkson's Diddly Squat farm shop as "a menace" to local people.
Villagers clashed at a Planning Inspector meeting which was held on Tuesday to consider the impact of the 62-year-old former Top Gear presenter's Oxfordshire business on the countryside area.
The hearing, which is set to continue on Wednesday, relates to Clarkson's appeal against the refusal by West Oxfordshire District Council (WODC) to grant planning permission for an extension to the car park at his shop.
Clarkson is also challenging the council's move to shut down his restaurant on the same plot of land because he allegedly did not have planning permission when he opened it in July last year.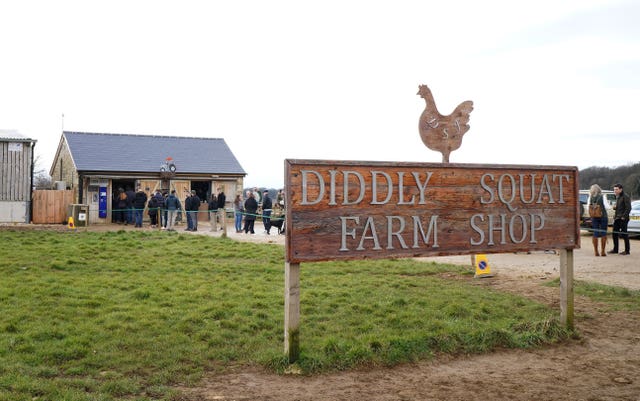 Villager Hilary Moore said the tourists who visit the farm – which sits between Chadlington and Chipping Norton – come to "show off their cars" and block roads, while Joanna Cecil, a florist at the farm, came to its defence.
Chadlington resident Ms Moore said: "I don't think the people who come are particularly respectful.
"They come in their cars with their souped-up engines – they are motorheads, they are not here to support our little farm shop.
"They idolise this gentleman (Clarkson) and they want to show off their cars.
"We have been disrupted by them in the two-and-a-half years since it's been open. It's ruining our area.
"There are farm shops all over the country that they could support instead of all converging here at the weekends.
"It's a total menace. It's a danger."
Ms Cecil told the meeting she has been working as a florist at the farm "since the very beginning", and it attracts visitors who want to support local farming.
"People go to the shop because it sells local," she said.
"This is what Jeremy loves: he invests in the farm, he invests in local people.
"He is making a success of it for local people, for our children, and for our future."
Discussions about Clarkson's farm have been heated, and WODC said it put extra security measures in place for Tuesday's hearing as a result of death threats sent to a councillor and member of the public who opposed the plans.
The threats came some time after the airing of Season 2 of Clarkson's Farm via Amazon Studios on February 10, WODC said.
The council said in a statement: "Unfortunately we have had to take safety precautions following a number of threats and abuse directed at councillors and local people since the airing of Season 2 of Clarkson's Farm.
"This has included death threats and as a result we have had to consider a range of safety measures to protect councillors, staff and residents.
"We understand people may not agree with decisions taken by the council but there is no place for threatening or abusive behaviour.
"It damages the democratic process when people feel intimidated and do not feel safe to express the opinions they are entitled to."
A council spokesperson added that at least one of the threats has been reported to Thames Valley Police.
WODC took action against Clarkson in August saying in its enforcement notice that the "nature, scale and siting" of the restaurant on his farm was "incompatible with its open countryside location" in the Cotswolds Area of Outstanding Natural Beauty.
It then ordered closure of the restaurant or anything selling food that will be consumed on the farm, along with removal of the dining tables, chairs, parasols, picnic tables, and mobile toilet.
Agents working on behalf of Clarkson say they are not in breach of planning laws, claiming that the council's decision is "excessive".
The John Phillips Planning Consultancy (JPPC) wrote in its appeal against the enforcement notice that existing planning permission gives the right to use the farm as a restaurant, and there has been no "material change" to the land.
WODC's lawyers argued that the "level of use of the site" has "significantly increased" due to the restaurant, and the land is "now used for a mix of purposes which go well beyond that of a farm shop".
The council has said that due to these reasons, the current planning permission "could never apply" to the new enterprises on the site.
A final decision on the plans will be published in the coming weeks.
Thames Valley Police and JPPC have been contacted for comment.