Sex Pistols' Glen Matlock on punk music being 'small brick in wall of change'
Glen Matlock has said he feels punk music can be a "small brick in the wall of change" to help voice people's frustration during politically turbulent times.
The former Sex Pistols' bassist will join Blondie and headliner Iggy Pop for a one-off show this summer in London, titled Dog Day Afternoon, which will be a celebration of the genre.
Reflecting on how the punk scene has evolved since the Sex Pistols were in their heyday, Matlock said he sees a parallel in the upheaval of the 1970s with now.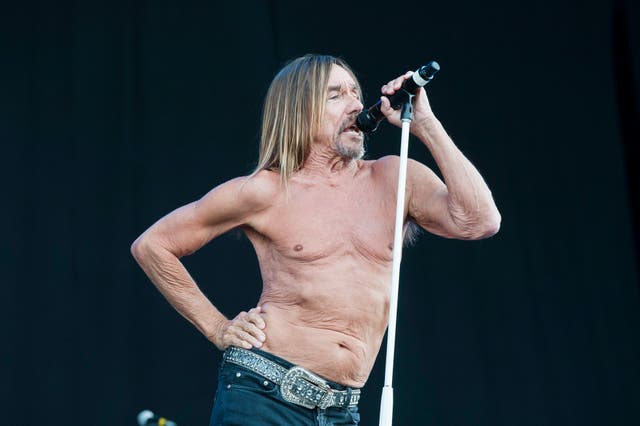 He told the PA news agency: "In England back then there was a lot going on and there's a direct parallel to what's going on now.
"I've just put a record out, it's called Head On A Stick and that's my equivalent of (Sex Pistols' 1976 track) Anarchy In The UK. There's a lot of wrong going on and people should be held to account.
"So I think we've come full circle, but you need some younger kids to do it. I don't mean they're not doing it but I'm older, I can't keep my finger on the pulse of everything, always."
The bassist, 65, said that he feels action is necessary and that he has been on quite a few political marches recently.
"Punk is synonymous with being a bit more actionary and a bit more reading between the lines and not being too curtailed," he added.
"That's what I love about punk, regardless of what it sounds like, it's the idea. It's a small brick in the wall of change, a little stepping stone."
Matlock will be playing live with Blondie, including singer Debbie Harry and drummer Clem Burke, for the concert on July 1 at Crystal Palace Park.
Punk rock supergroup Generation Sex, featuring Billy Idol and Tony James of Generation X and Steve Jones and Paul Cook of the Sex Pistols, are also on the bill.
On Wednesday it was announced that the classic punk rock group Buzzcocks, and Lambrini Girls, a new Brighton punk trio, have been added to the line-up.
Blondie's Burke also reflected on how through the power of the internet and sites like YouTube, younger generations have been able to connect with these classic bands by watching their sets from decades ago.
He told PA: "That connects the younger generation when they're able to go on YouTube. For instance, with Blondie, you're able to see us back in the heyday.
"And the fact that we still exist and you can come and see us kind of connects the dots for a younger generation, which before they'd just be in a void like 'Oh, I've heard of that but I don't really know them'.
"But when you can dial up Blondie on Top Of The Pops or Bowie or Sex Pistols, they can get the feeling maybe of what it was all about and then go 'Oh that's brilliant. We can go to this Dog Day Afternoon thing and we can see part of the Pistols, we can see Iggy, we can see Blondie'."
The musician, 68, also added that alongside being a means of vocalising frustrations, he feels punk music can be a form of escapism.
"There's plenty of things to protest about but I think people get a joy out of going to see live music, now it's coming back post pandemic," he said.
"And besides music being provocative and maybe giving people something to think about, it's also an escape. So it serves a dual purpose in a lot of ways."
Dog Day Afternoon tickets are available through Ticketmaster.